The music at our wedding is VERY important to me. I've always imagined having a really classy band that could play all the good wedding songs at the beginning and then awesome versions of today's hits once the crowd gets going. Sadly, when I realized that a wedding on an island (my wedding is a small gathering on Bald Head Island, NC for those who don't know!) came with some extra expenses (i.e. delivery fees, transportation, ect), my dream band was the first thing that had to go:( At first, I was nervous to find a DJ because other than talking with them beforehand how do you really know that they won't talk too much or play dumb songs? For the past couple of weeks, I've been reseraching DJ's and finally just booked one that came highly recommended by my contacts at Bald Head.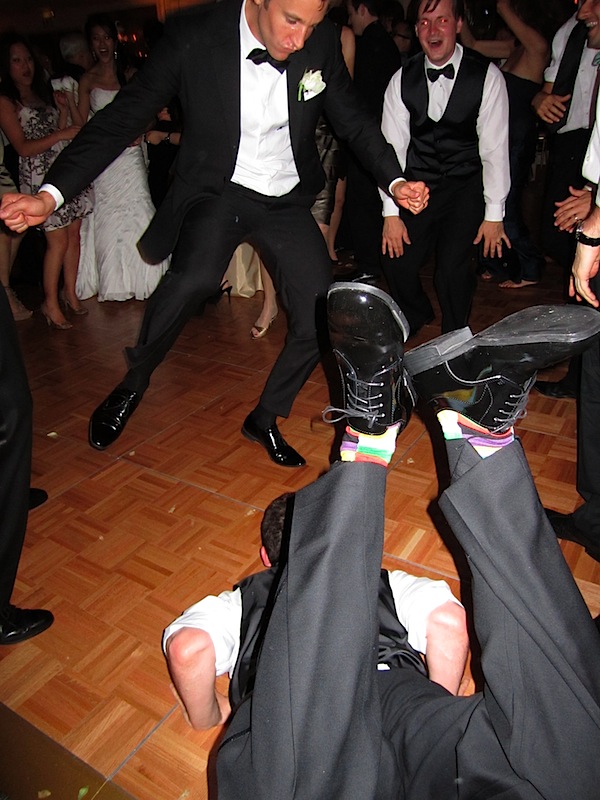 Now that the searching is over, I'm actually really excited to have a DJ. For one, I know he'll be able to play any song under the sun (including remixes that I love) because he's assured me that if a song exists on the internets, he can get it. I decided to put a music request form on my wedding website, which means guests will get to hear songs they love as well.
Two, there's nothing better than an awesome band, but almost anything is better than a horrible band. At least I know that the songs will sound good!
And three, when all is said and done, I just want people to have a good time, and, while I think bands tend to do a better job with entertaining the guests, I think DJ's ultimately lead to more dancing. More dancing equals more fun. And that, my friends, is the goal of the celebration!