I didn't expect to be sitting on a sandy beach on Saturday! But, we drove to Wilmington to do two cake tastings, and one of the bakeries was a few blocks from the beach. Given that we had a lot of cake to eat, Matt and I picked up a salad for a last minute beach picnic.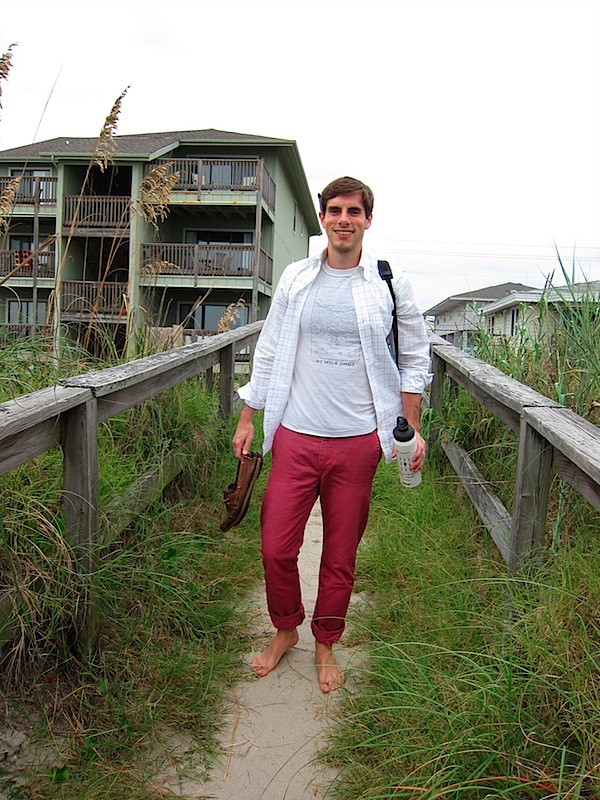 Of course, we forgot a blanket, and since it was overcast and a little rainy, we decided to have lunch up on the lookout rather than get all sandy.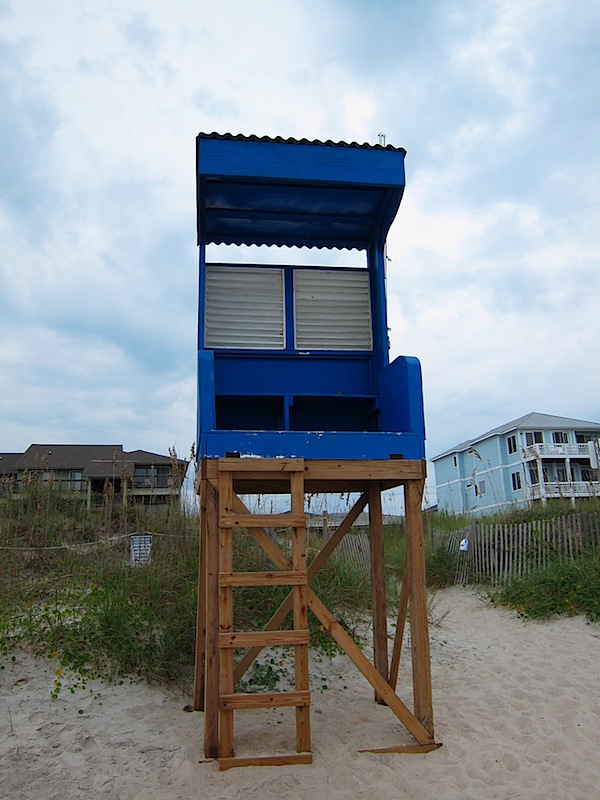 It was harder than I thought to climb up! But the view was beautiful and the beach so peaceful in the fall.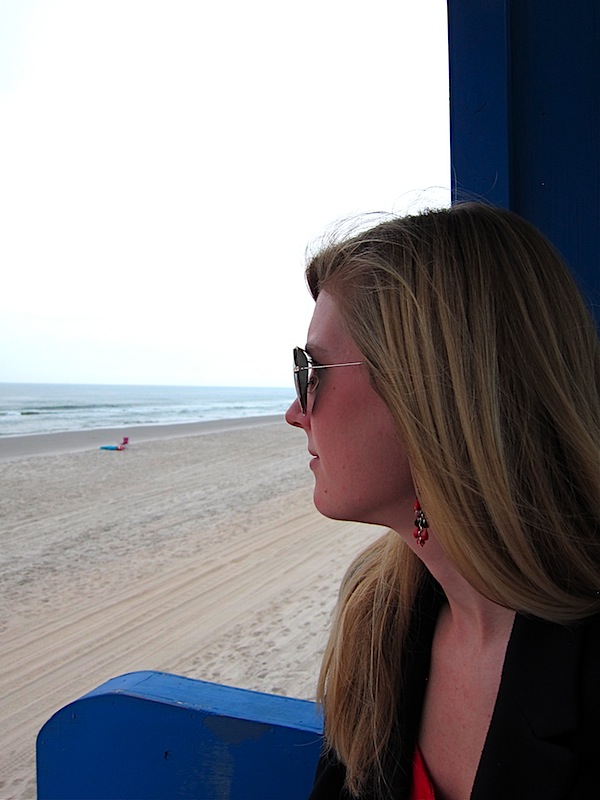 Greens [and sweet potatoes and sweet + sour pork and feta] for good measure.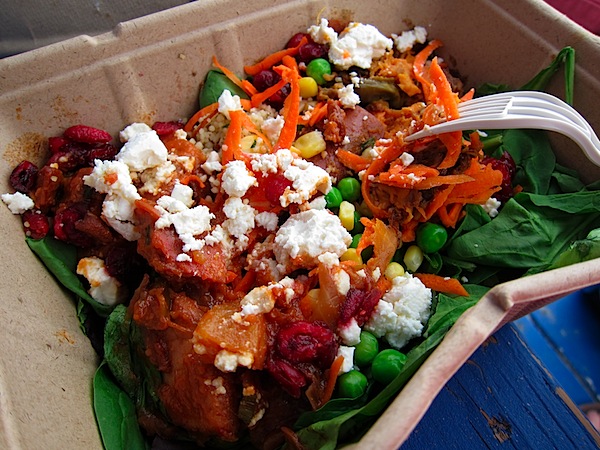 And then we were off to our first tasting! We spent a good hour chatting with the owner and baker and helping them envision our colors, design ideas, and overall cake vision. The whole time I just kept wondering when we'd get to eat!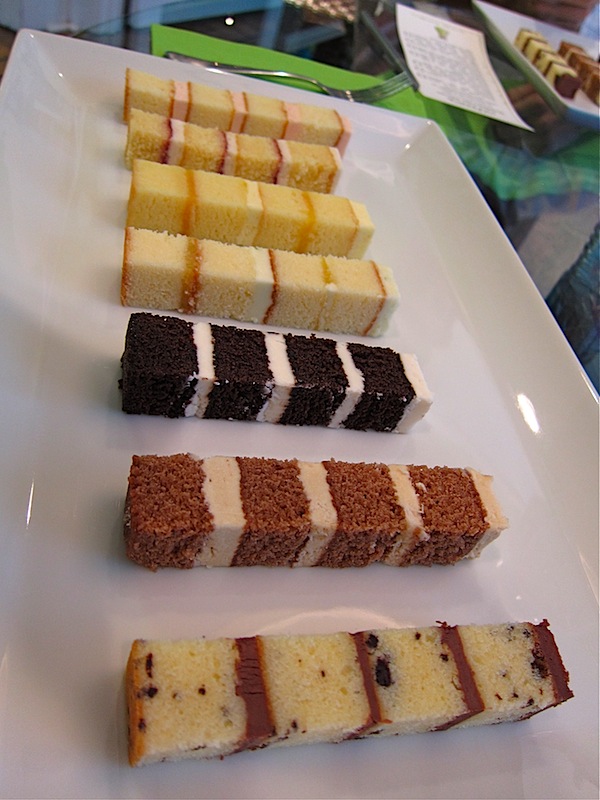 Finally, the time came. And while I was thrilled to see so many flavors, I was a bit disappointed with how little icing was on top of these pieces. I was told too much icing might overwhelm my palate (yeah right). We tasted:
almond pound with apricot marmalade and amaretto buttercream
yellow butter cake with raspberry marmalade and vanilla buttercream
lemon pound with orange-lemon curd alternated with citrus buttercream
coconut – infused cake with key lime curd and alternated with key lime buttercream
chocolate fudge cake with black oynx cocoa layered with rich vanilla buttercream
milk chocolate pound with cappuccino buttercream
banana cake with chopped bittersweet chocolate, layered with a decadent triple chocolate buttercream.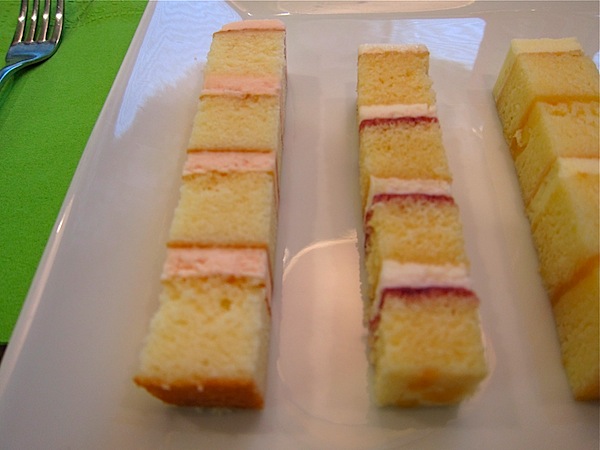 The verdict? They were all amazing. But they were all quite strong and very unique and none of them really hit me as a well-rounded wedding cake. The yellow butter cake was the closest, but we much preferred the texture and the moistness of the pound cake and Matt concluded that the raspberry marmalade tasted too much like jam (it was actually a jarred marmalade, imported from Switzerland). All the icings were perfect though!!!! The cake designs were absolutely beautiful too.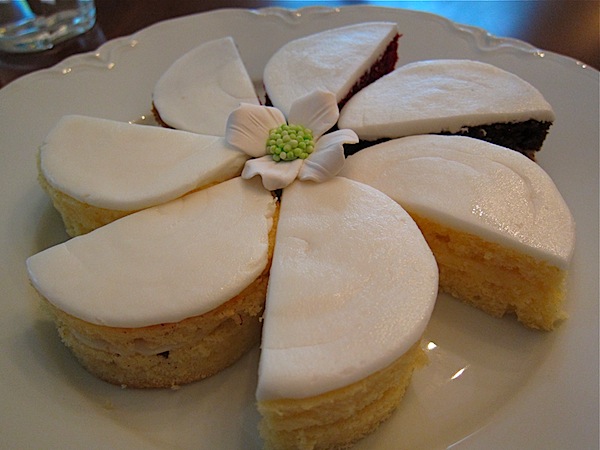 Our next tasting was located a the baker's house. We sat down one-on-two and talked through the design in depth. She even sketched out our cake and showed us all the different molds that she could use to make different designs. The neat part about the second baker is that she specializes in a certain type of buttercream, so no fondant is required to make the cake smooth on the outside. I have no idea how she does it! We tasted:
amaretto cake with an amaretto filing and vanilla buttercream
lemon cake with lemon curd filling and vanilla buttercream
vanilla cake with strawberry cream cheese filling and vanilla buttercream
vanilla cake cake with key lime filling and vanilla buttercream
red velvet cake with cream cheese filing and vanilla buttercream
carrot cake with cream cheese filling and vanilla buttercream
chocolate cake with peanut butter filling and vanilla buttercream.
All of the cakes were super moist and the filings were incredible! I didn't like the buttercream as much as the first bakery, because it tasted more sugary and less buttercream. Overall, the cakes tasted much more like a delicious birthday cake and less like a specialty cake. I think the cakes are more well-rounded for a wedding cake, but didn't seem as firm (I worry about durability, especially without the fondant), but trust the baker knows what she's doing! She can also make a raspberry chambord, which was something Matt and I really wanted after being obsessed with my sister's cake for years.
Overall, we had a wonderful experience and it's a very close call in terms of which bakery we will pick. We don't have long to decide though!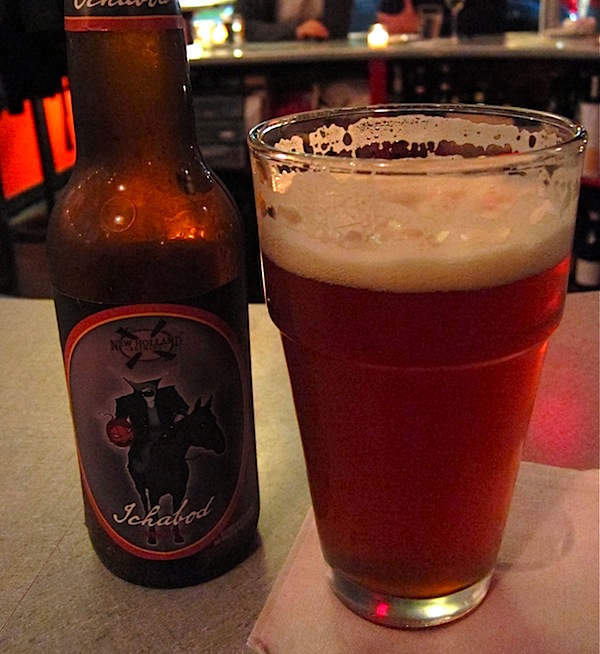 I never ever thought I'd say this but I had a sugar overload! Matt and I both had intense cravings for savory food, so after 2.5 hours in the car, we stopped in Raleigh in search of bar food. We ended up at the famous Poole's Diner and were not disappointed with the buttery comfort food. I was also soo thirsty (and continued to be for 48 hours) and basically chugged this pumpkin beer.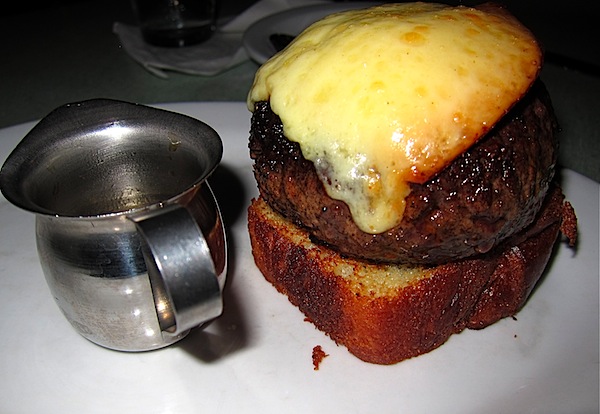 We weren't that hungry and were just craving flavor, so we split an open-faced burger and the famous mac and cheese. Little did we know these would be huge and rich. I dare say the burger was the best I've ever had!!! It was thick, rare on the inside, cooked in fat, topped with applewood smoked cheddar, and served on a toasted brioche bun. Holy smokes, I was blown away.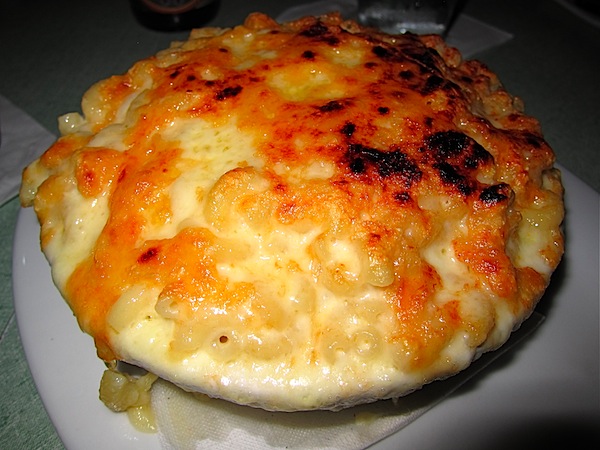 And the mac n cheese was also to-die-for (literally, could probably clog arteries after one serving). Matt and I were mmming through this, and would you believe we could only finish half!? We rolled right onto the couch after this dinner, but only after one more bite of cake:)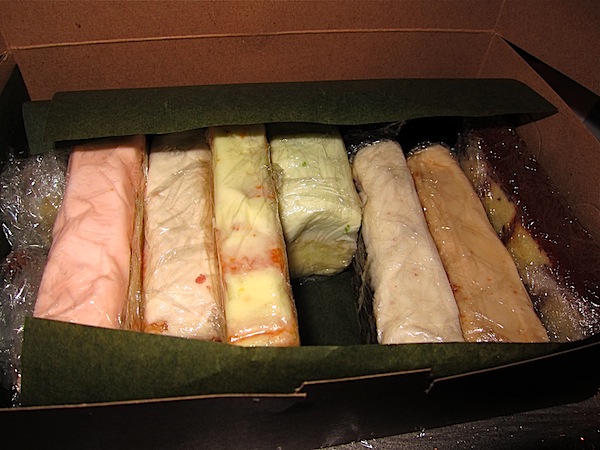 The first bakery was kind enough to send a to-go box home for my parents. We took a few bites from their box, but happily passed it along to them. Ummm, after a working Monday though, I'm regretting this! I could really go for one of those slices now. But it was for the best.
I loved hearing about the kinds of cakes you guys like! I think we might pick two flavors, just to try to satisfy more people….
Good night.