The church, venue, photographer, coordinator, DJ, dress, and honeymoon are all done, so it's time to focus on details! I'm quite excited to be finished with the big stuff, because it's the aesthetic elements (and food) that I've been looking forward to planning the most. Although flowers are a big part of most wedding decor, I really don't know much about them! And since they are one of those things that can get really expensive, really fast, I knew I'd have to put a lot of thought into how I could use flowers to add hints of color without spending a fortune. I'm also not into those huge arrangements as centerpieces because they get in the way of conversation – thus, I knew I'd be working with either very small arrangements or lots of single flowers.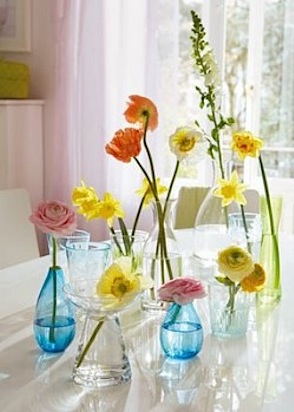 I liked the idea of using lots of vases in a variety of different sizes and colors to hold single flowers. I'm a big color person, and I figured this would be a good way to get even more color on the tables. I think this is pretty trendy right now, as I've seen a ton of examples online and in wedding magazines: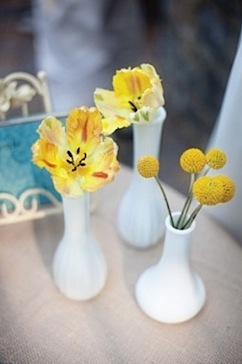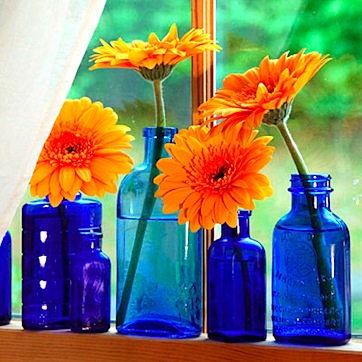 I still wasn't sure what flowers to use though. Luckily my coordinator is also a florist, and she has proposed some beautiful ideas for coral and orange flowers mixed with white spider mums to go in white and bluish vases. We're thinking: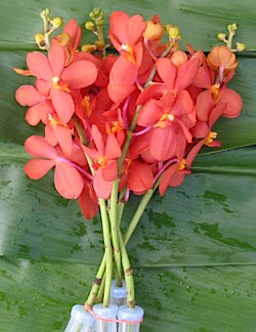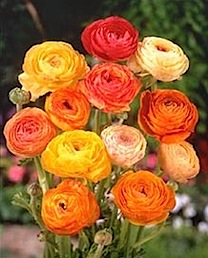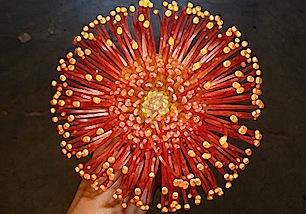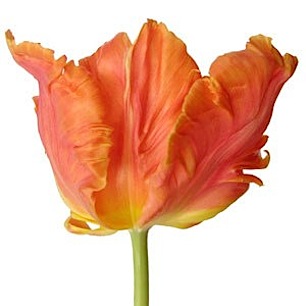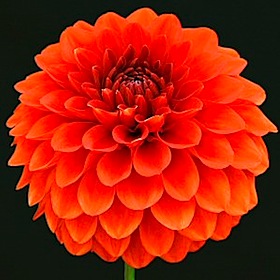 What do you think? I LOVE that all the flowers are so unique. I just hope we can actually get them and that they'll survive the ferry ride to the island. So, that's the plan for now!
Any flower advice (besides don't waste money on them…) from the experienced married people out there?