Fall means butternut squash. And I looove butternut. We all do. But I just don't cook it. All that cutting and roasting for some cubes that still need to be seasoned and mashed. I think I made butternut squash risotto once in Boston. It was fabulous. But it took an hour+ to make and tasted just like our friend Joe's.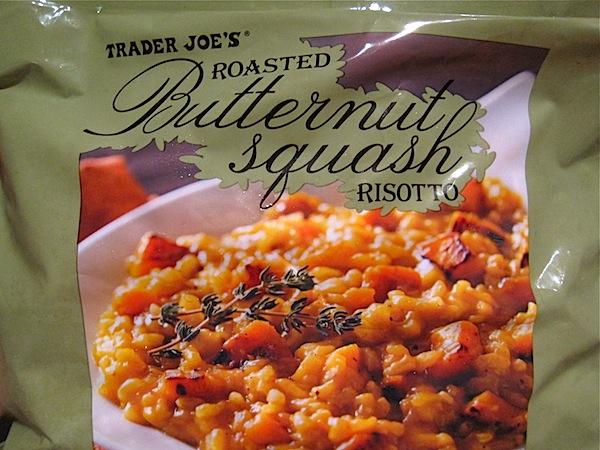 I like to pump this risotto up though, and since I do roast vegetables, I made a big pan of apples, sweet potatoes, and brussels.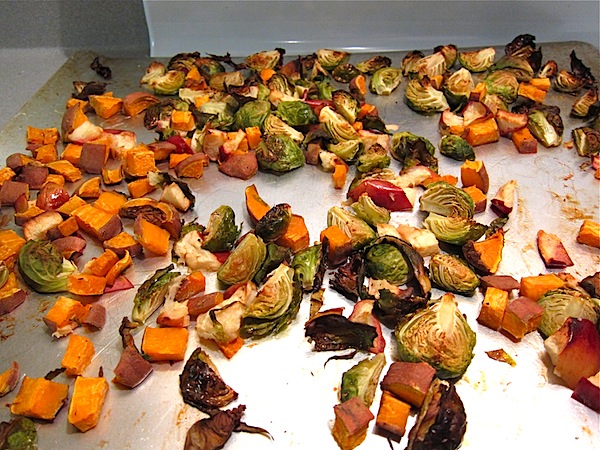 And dinner was served! This meal really satisfied my sweet tooth.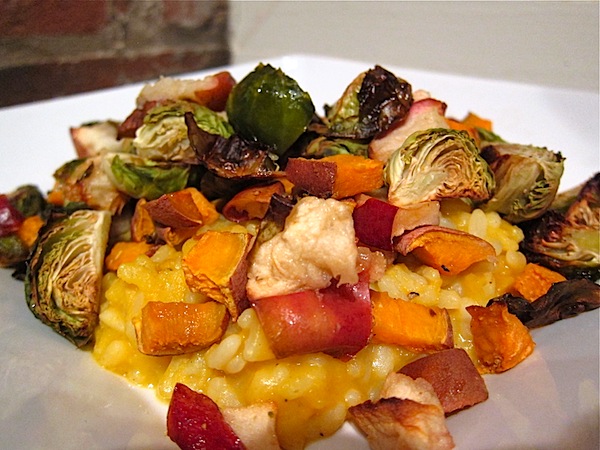 Not quite…my mom (check out her wedding dress post!) brought me this chocolate bar from Paris and it's so so delish. Like much better than any American chocolate. We sure do know how to use fillers here in the US:)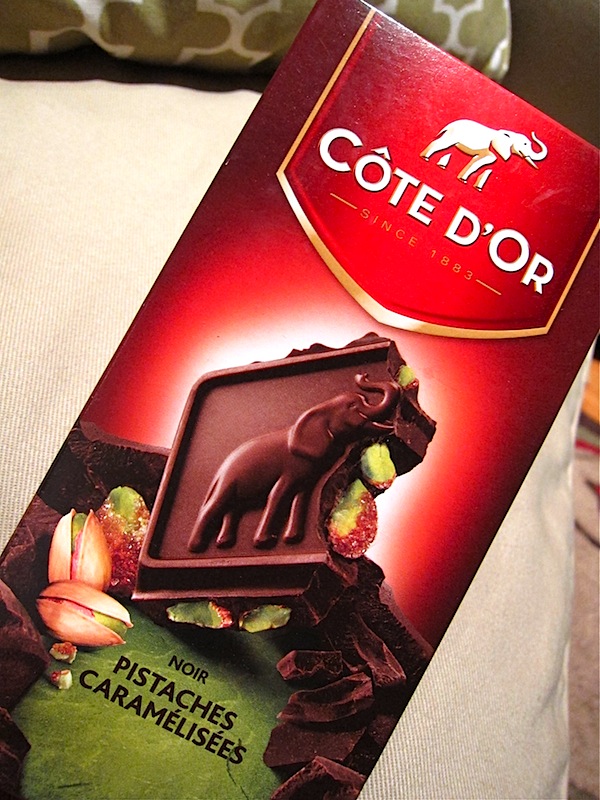 Well friends, I'm making a point to unplug. It's good for the soul and good for sleep. Hope you've all had a healthy, happy hump day.