I think this is the first year ever that I haven't dressed up for Halloween and I feel very old and un-festive:( Wednesday is a very inconvenient night, as no one around here quite knew when to celebrate. I feel ok about it though because we will be doing a lot of celebrating tomorrow night in honor of my Dad's birth (happy early birthday Dad!)!
I hit up 6am spinning, not because I had anything at all on the agenda tonight, but because I thought it might be nice to relax in the spirit of the mini holiday. I actually got a lot accomplished this afternoon, including cleaning out a year's worth of receipts and voting!
It's just a coincidence that my Halloween dinner was orange!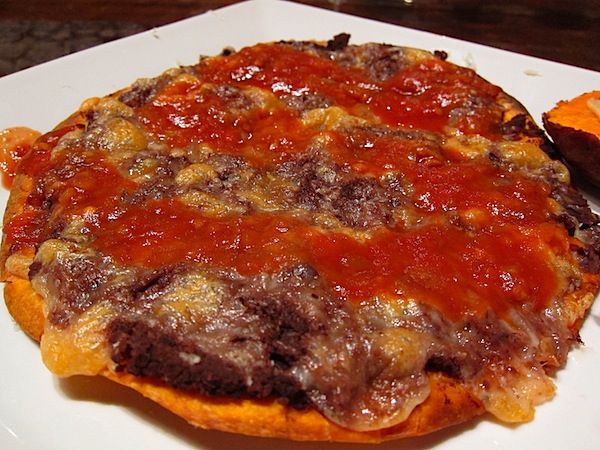 I made a mexican pizza for dinner and it was amazing! Simply refried black beans, white cheddar cheese, and salsa on a habanero tortilla. I think the best part was that I let all the cheese get really brown and crispy (although you can't even see the cheese anymore!)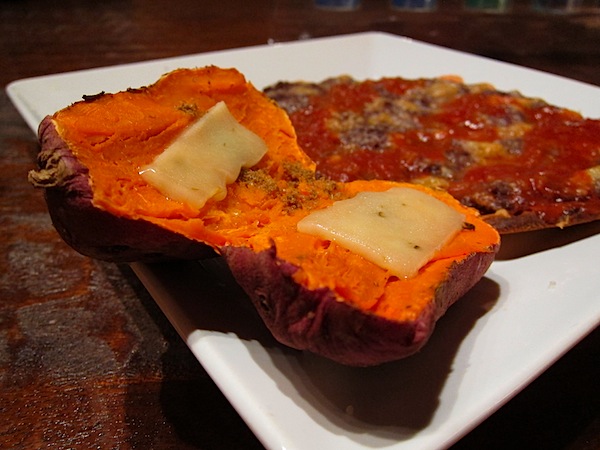 With an [orange] baked potato sprinkled with cumin.
I really wanted to watch Hocus Pocus while eating this, but couldn't find it on Netflix. And then I turned on the tv and there it was! But I've been a bad internet addict and haven't really paid attention to the plot – it seems much longer than I remember. And who knew that Sarah Jessica Parker is in it?
Adios.