Since our family loooves to celebrate everything with food, we dined at L'Uva for my Dad's birthday! It's an Italian restaurant that's fairly new in Durham and I really haven't heard much about it. After seeing the seasonal and awesome menu (and the really reasonable prices), I thought it would be a good place for a nice dinner. And now I would definitely recommend it!
But first, we stopped into Pinhook for a beer and conversation!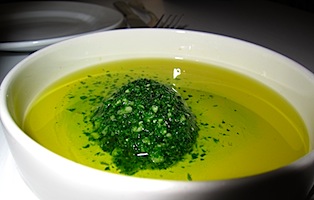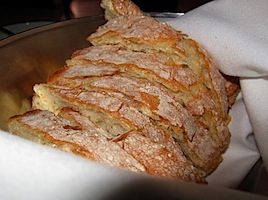 Like any good Italian restaurant, there was bread + olive oil.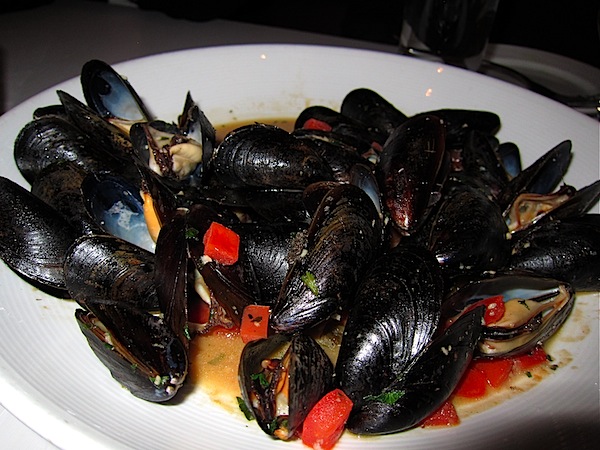 We shared the beer braised mussels to start – they were wonderful, but the bread dipped in the broth was even better.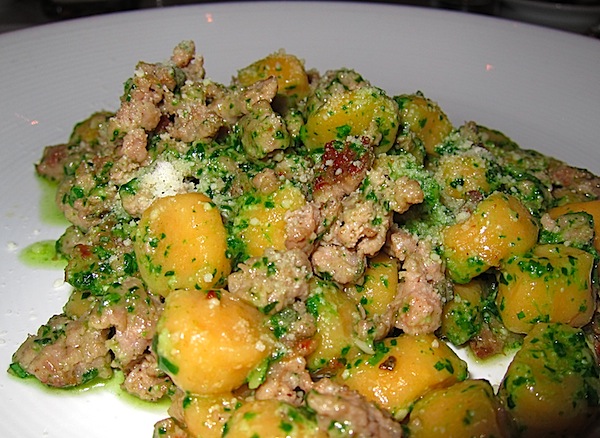 The description for my dinner entree was simple – sweet potato gnocchi with pork sausage, sage, and basil pesto – but the flavors were oh so complex. This was hands down one of the best pasta dishes I've ever had. The other pastas I sampled were wonderful too.
Then wishes were made, presents were opened, and angel food cake was consumed. My mom just made one of these cakes with whipped cream for my sister, and I've been craving a piece ever since – reminds me of my childhood!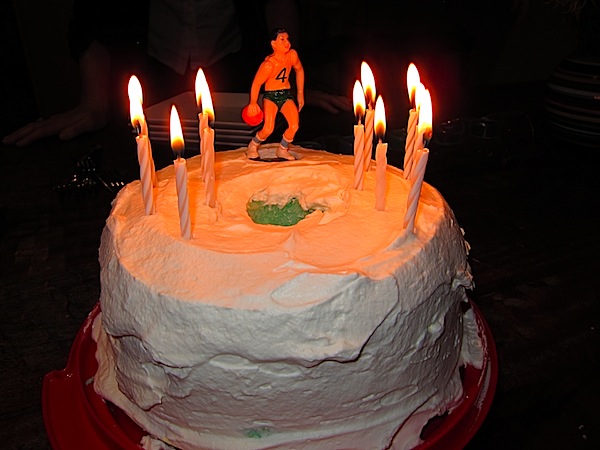 All my Dad's cakes (or pies) have basketball man on top. I'm not sure where he came from, but maybe my mom will share in the comments…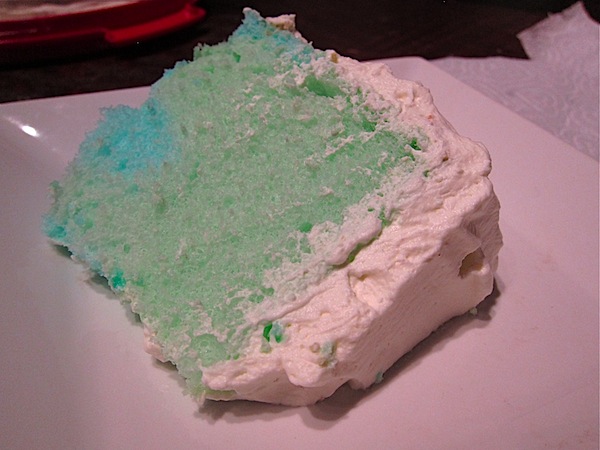 The cake was blue and green – according to my mom the colors represent the Earth and the destruction from Sandy:(
Mmm…what a delicious night. I hope my Dad thought so too!
k bye.