I eat Tex-Mex a lot. I mean sweet potatoes and black beans are on my grocery list every week and there's always cheese, salsa, and tortillas/chips in my kitchen. But as much as I love it, I needed a new recipe in the rotation. Lucky for me, Kath's MIL Karen shared her taco salad recipe. When she first told me about it, I was picturing meat and fixin's on salad. But this stuff is gooood. Her secret is in the cheese!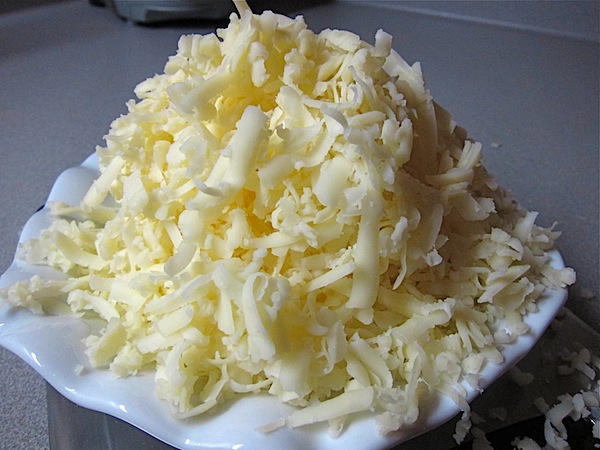 And the cheese is not just thrown on top like a traditional taco salad – it's melted into the filling. Then it disappears, and you'd never know it's still there.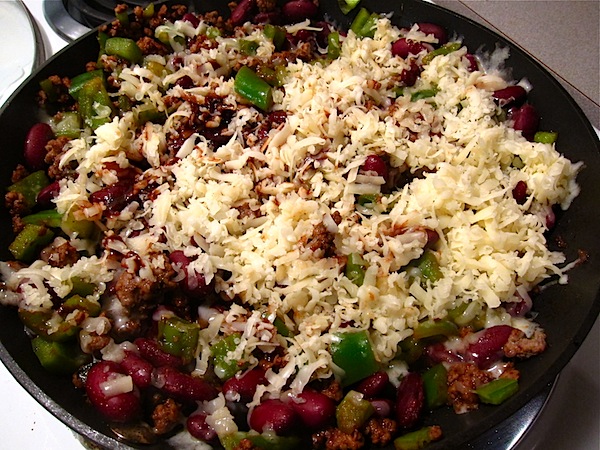 Loved it! And having it again for lunch tomorrow.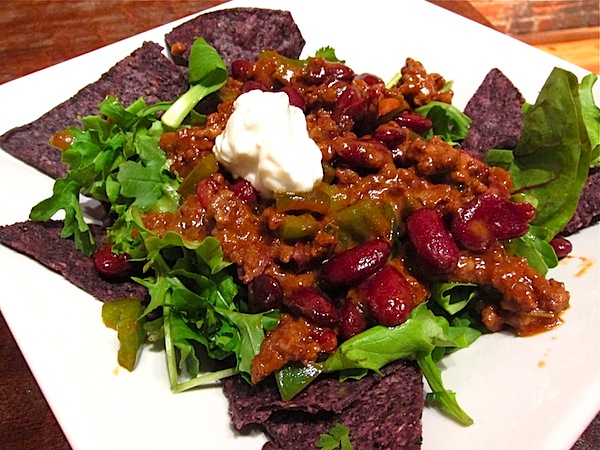 Karen's Taco Salad
1 lb. ground beef
1/2 c chopped green pepper
16 oz can kidney beans, drained
1/2 c BBQ sauce
1/4 tsp cumin
1/4 tsp oregano
8 oz. grated cheese
Brown meat, drain. Add gr pepper, cook til tender. Stir in beans, BBQ sauce and seasonings. Simmer 10 min, stirring occasionally. Add cheese and mix til melted.
Layer in plate shredded lettuce, corn chips, hamburger mixture. Serve with sour cream/yogurt, chopped tomatoes, chopped avocado.
And while I was eating this I remembered: I'm going to Texas this weekend (with my girlfriends) and I'm gonna eat authentic Tex-Mex. With margaritas. Wheeeeee.