After a crazy weekend, I was in desperate need of a night on the couch. So far, so good:)
I wanted to cook something above average, and this recipe for pistachio & goat cheese chicken popped into my head. Kath discovered it years ago, and it's one of my very favorites!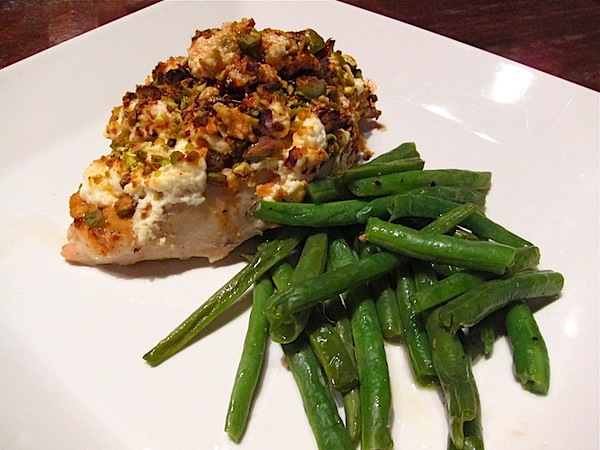 I remember I used to buy those little packages of chicken tenders because they were the cheapest chicken available. These days, I can buy a whole breast! So, these were huge and juicy and just really hit the spot. Especially because we don't cook too much meat at home anymore…
Also, I loove pistachios and I'm excited to have the rest of the bag for snacking. And, speaking of nuts, I finally bought a can of those salt and vinegar almonds and they are that good! Matt has already declared that he's addicted:)
I can't believe I'm saying this, but it was good to be back at work today…sometimes coffee and productivity are just so satisfying. Oh, and gym sessions too. Clean teeth also feel great, and a visit to the dentist is on the agenda at 7am tomorrow. And that means it's bed time (well, maybe I'll just watch 30 minutes of the Duke game…).
Sweet dreams.