I spent my evening cleaning! I mentioned on Tuesday that I'm hosting a pre-prom party, and since I didn't want to put the hard part off until Saturday, I went ahead and took care of all the chores I hate – toilets, shower, cleaning that little space between the wall and the kitchen sink, and clearing off my desk, which tends to get piled up with junk. I feel especially good about these tasks because I'm usually not very productive at night. I tend to get sucked onto the couch and work on computer things. But tonight, I popped open a Corona, turned up the Christmas tunes, and got dirty.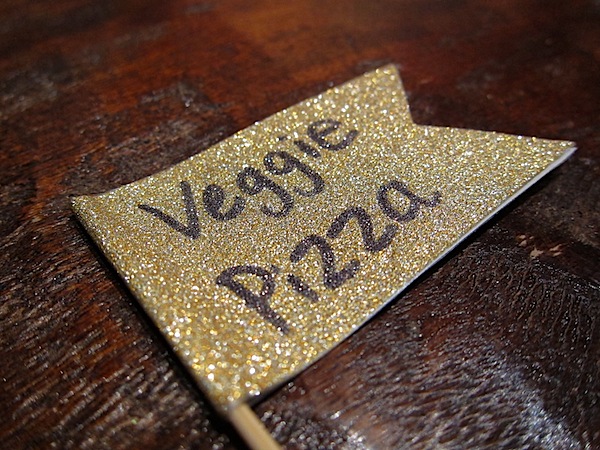 Anyway, the fun part is planning the menu, prepping the food, and then the fiesta itself. Entertaining is a lot of work, and I'd do it more if it weren't for the cost, but I love it! I think I just enjoy anything that involves planning and food.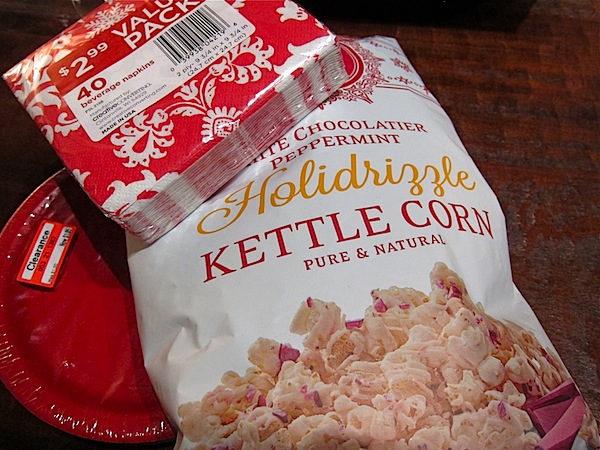 Since this gathering is just a short pre-game, I'm keeping it simple. Everything can be assembled beforehand and put in the oven when people arrive.
Mushroom and Pepper Pizza – I like to make a square because you can cut it into smaller squares and it still looks pretty (Well I guess you could kinda do that with a round too…)
Pigs in a Blanket – Trader Joe's has its own version of crescent rolls as well as cocktail dogs.
Mexican Dip – A simple version with layers of refried beans, cheese, salsa, and guacamole.
Goat, gouda, and salami with crackers and fruit.
Mini caprese skewers – Halved cherry tomatoes drizzled with oil and balsamic with cheese in the center.
And another apple crisp, because Matt gobbled down the leftovers of the one I made Tuesday. Plus, it's a quick crowd pleaser!
And wine + beer! One day we'll have the funds for a full liquor bar…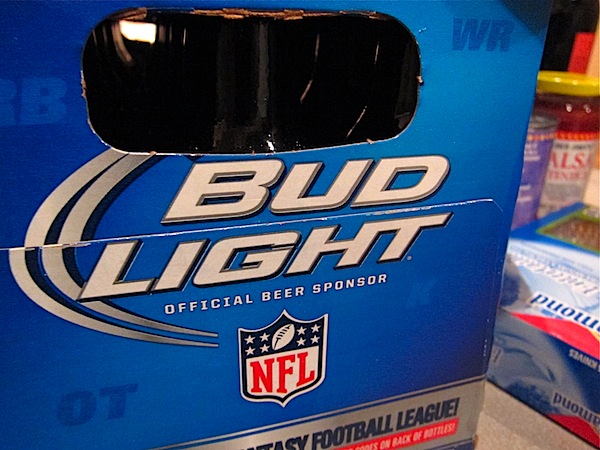 Hey, gotta please all palates with the bud:) I also bought nice beer.
Happy weekend!!