Hey there,
I spent the weekend visiting my grandmother in Baltimore! My mom and I flew up together to fit in a quick visit before the holidays. We enjoyed a glass of wine in the airport, and then arrived just in time for Friday night dessert and cava. My grandma loves deserts too and she had fresh cream puffs for us from a local bakery and a chocolate cake with wonderful vanilla buttercream. It was so nice to have a low key Friday night, just chatting and eating sweets. And 8+ hours in the cozy hotel across the street was pretty grand too.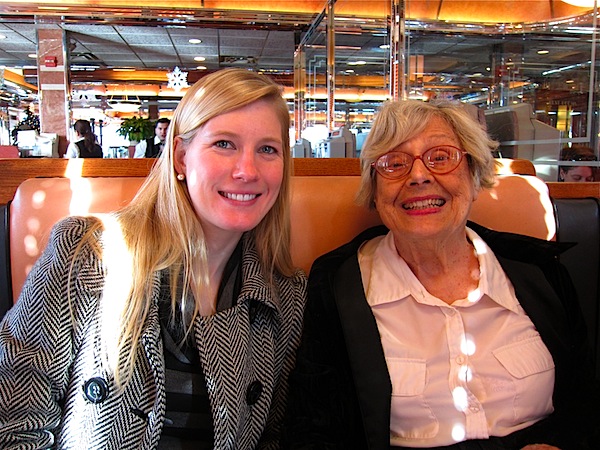 On Saturday, we went shopping at our favorite store – Loehmann's. I stocked up on sweaters and got an awesome pair of suede boots. Oh, and a bathing suit for the honeymoon!!!! After shopping, my uncle took us to an old fashioned diner (above) and insisted we try the Napoleon after our sandwiches. I couldn't believe the dessert case at the diner! Mmmm.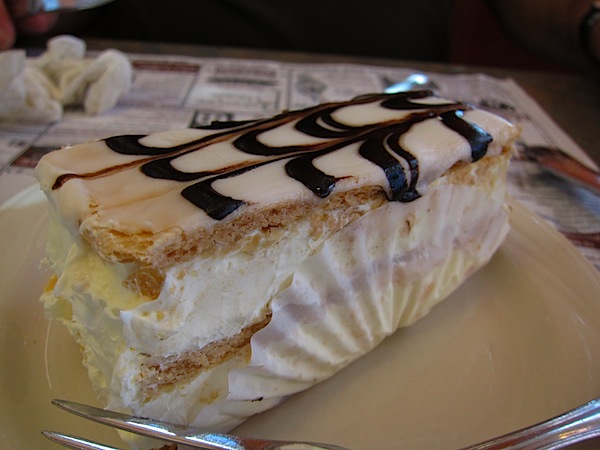 Saturday night was a lot of fun because we met all of of my grandmother's friends in the bistro for drinks. Almost everyone at the table ordered some sort of of whiskey – that generation sure can hold their liquor:)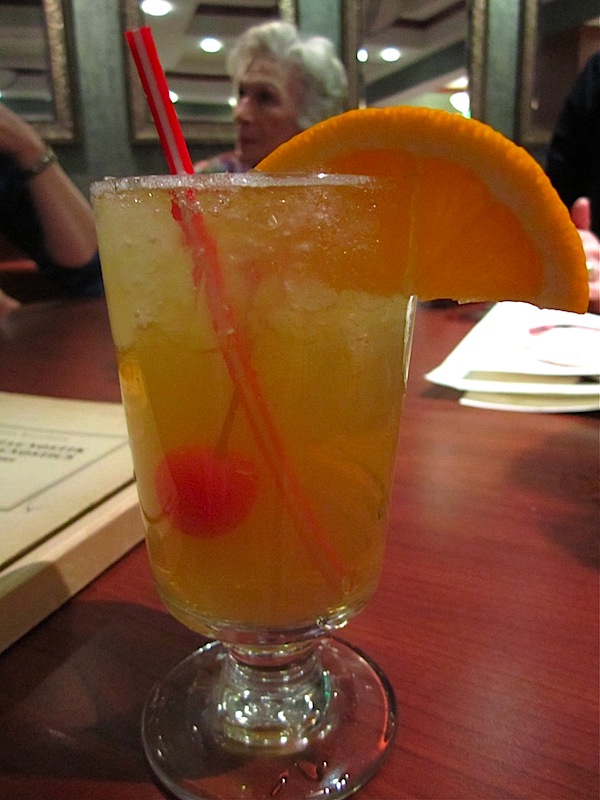 We ate in the dining hall in my grandma's building and I tried some of the Hanukkah food – matzo ball soup and potato latkes. It was fun to try something different, especially because it's not exactly easy to find Hanukkah food in the south. And of course our night ended with more cake and a box of Trader Joe's belgian chocolates!
Nine hours of sleep, a fried egg with more chocolates, and two hours of conversation later, it was time to go right back to the airport:(
During such a busy season, it was so nice to slow down for a weekend and spend some quality time with the ladies. I feel rested and ready to tackle the last two weeks before a seven day break!!