It's getting to that point in the year when things are busy…but in a fun way! Yesterday, I made the last minute decision to accompany Matt to an end-of-term party. Before I knew it, I was drinking winter beer and indulging in this glorious mint chocolate cupcake with ganache in the middle! The party was fun, but it meant I ditched everything on my to-do list and got to bed way past bedtime yet again. Oh Christmas season.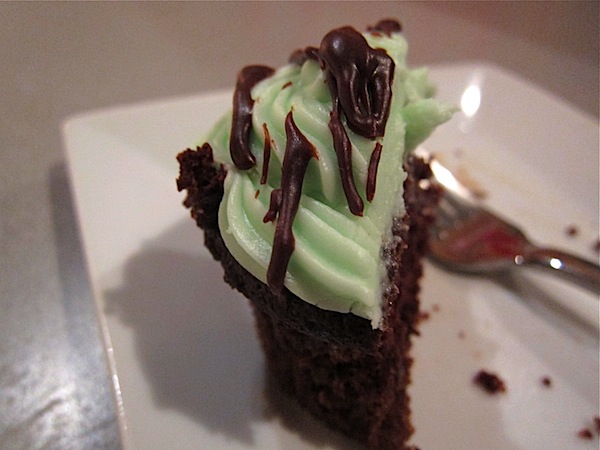 I think the lack of sleep led to a massive headache today. That, and the fact that my stress level is skyrocketing at work because one of my absolutely critical co-workers is leaving in a week! Not only am I sad to see her go, but she may not be replaced for months. It could be a long spring….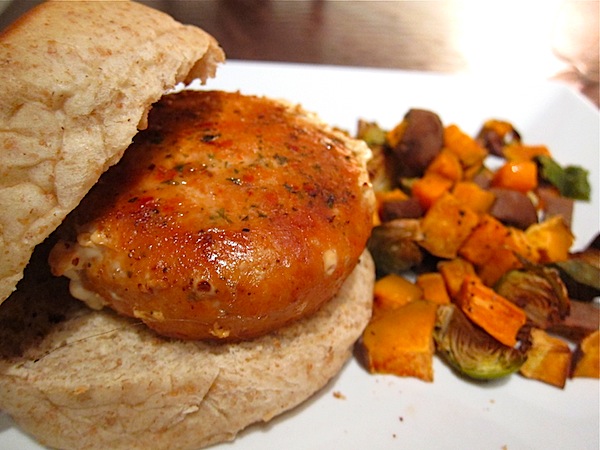 So I left work early so that I could lay down and deal with the headache. Because I didn't make it to the gym, I had lots of time to chop and roast a huge pan of brussels and sweet potatoes though! I also tried the chipotle salmon burgers from Whole Foods and really liked them. Except…see that? Yup, that's a hair in the picture, that I peeled away from the burger. Given the color, I'm assuming it was mine, but it still kind of grossed me out and took this dinner from an 8 to a 6.
After dinner, Matt and I caught up on our chocolate advent calender (somehow we forgot to eat 6 through 12) while watching my sister's wedding video. We are trying to decide if it's worth it to get a videographer, and after seeing her video, I'm thinking yes!
I know you all probably have opinions on the topic? Do tell.