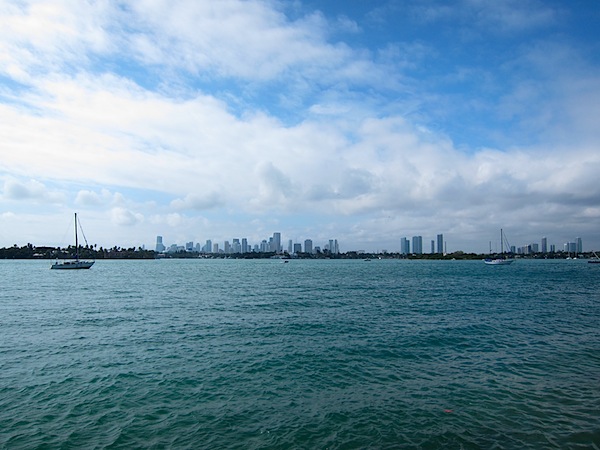 I squeezed in a lot of action during the past couple of days in Miami. Matt and I wanted a quick and warm getaway, and when I saw a flight sale I thought, why not South Beach? It was so.much.fun and quite different than many other place I've visited in the US. I loooved the international vibe and the European style sidewalk cafes. And the art deco architecture is so neat. Yall know me – eatin' and drinkin' is what I enjoy the most, so that's what I did. Along with lots of walking, beach time, and lounging around. Rather than a drawn-out recap of events that are likely much more exciting to me than you, I'll leave you with a photo bomb of sorts covering the major highlights: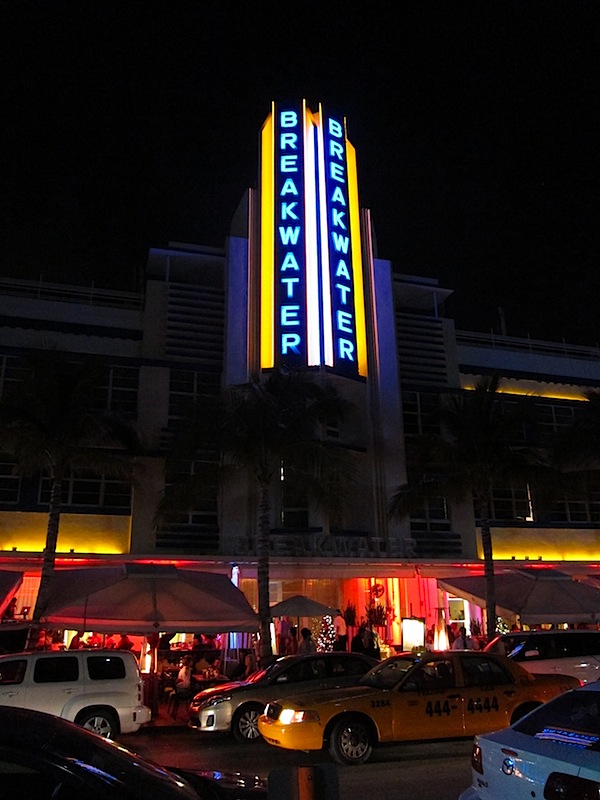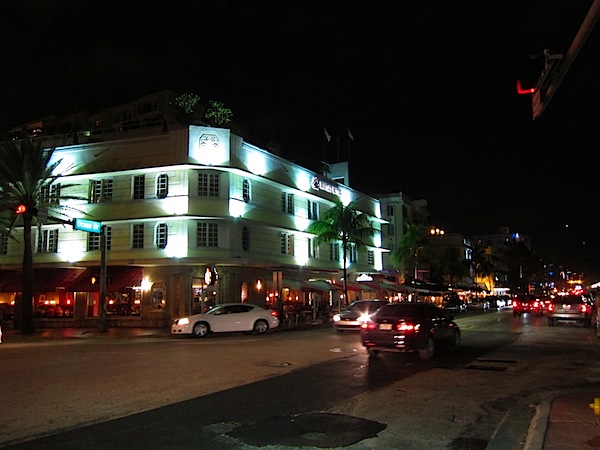 Drinking tropical drinks on a sidewalk cafe on Ocean Drive. Best people watching EVER! They had these enormous drinks that looked amazing each time I walked down the strip. I stuck with a small one though, because 32oz is a little more liquor than I can hold at this point:)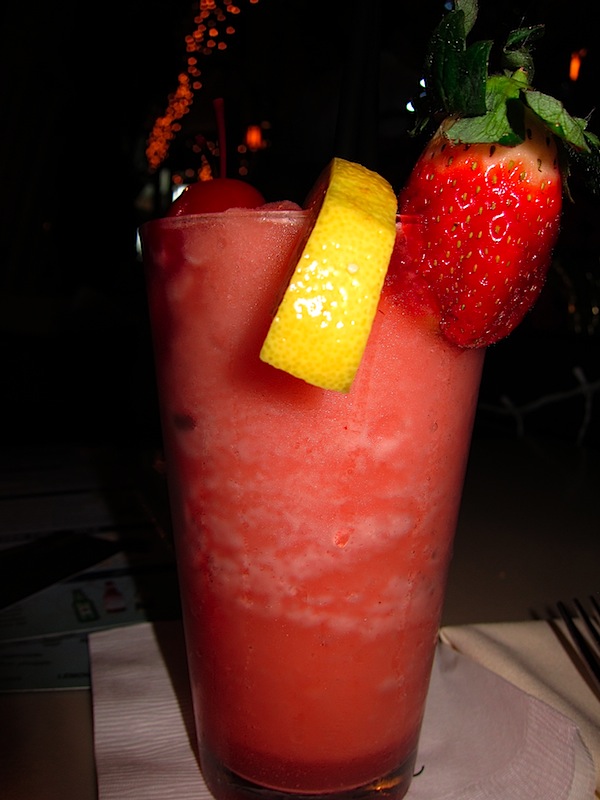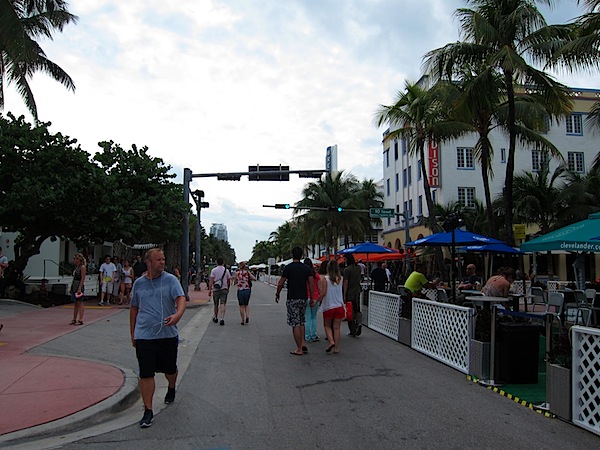 Thai fusion food at Khong River. This place was brand new and gorgeous inside. The dishes were bursting with flavor and beyond amazing. The only negative was that my intestines were really really mad after I ate this meal. Matt was fine, so I'm thinking it was just the richness/intense spiciness/fatty.yummy pork belly: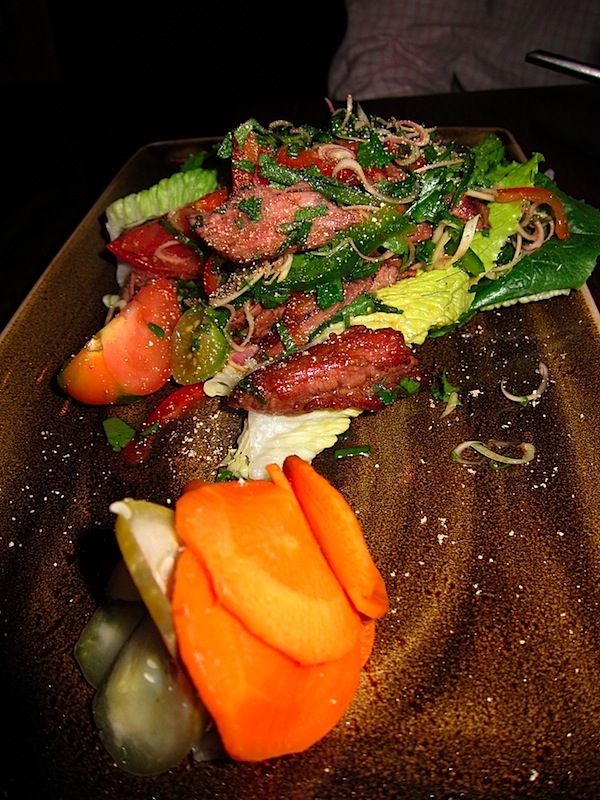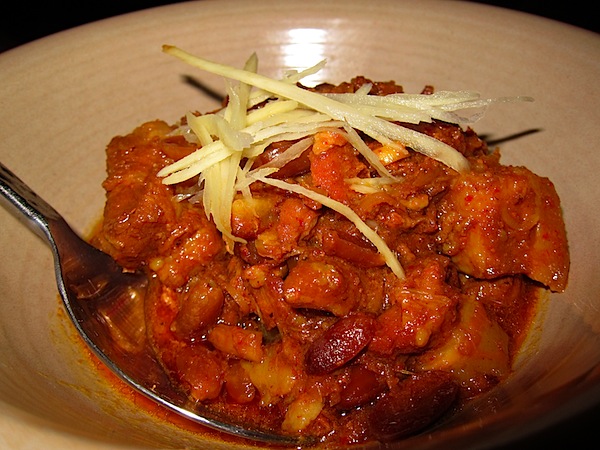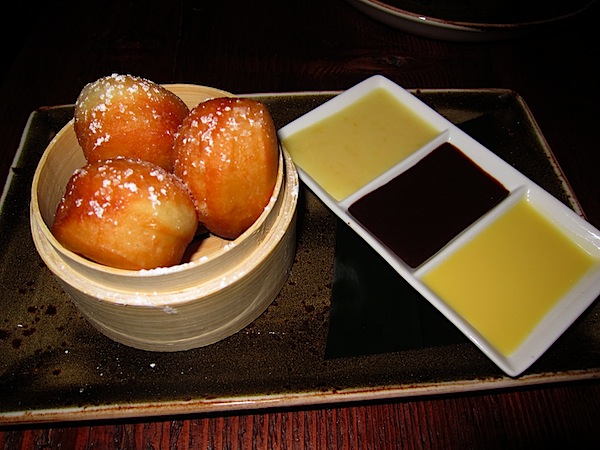 Beach time: 80 degrees and blue ocean is incredible, always: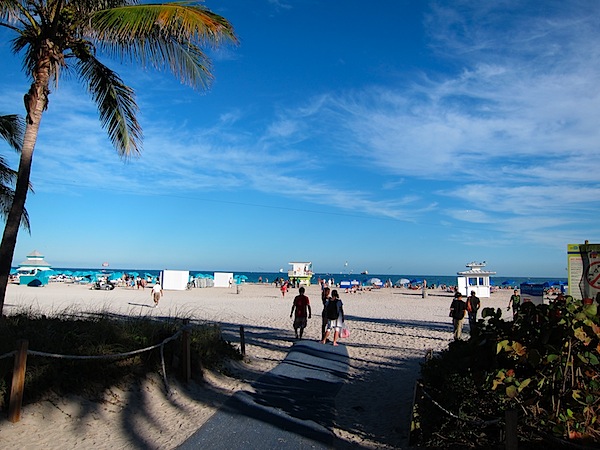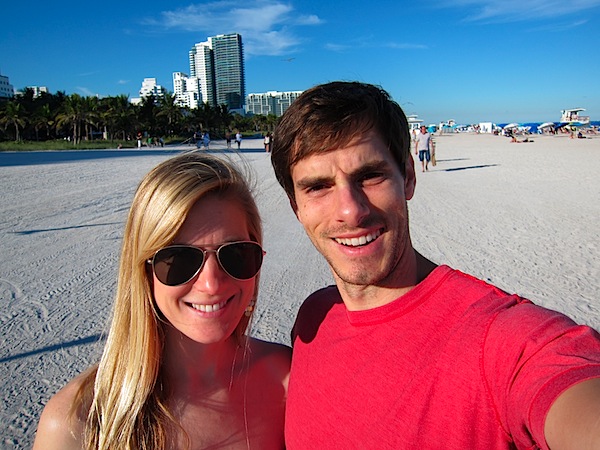 This giant table-side guacamole with a strong and fabulous pomegranate margarita: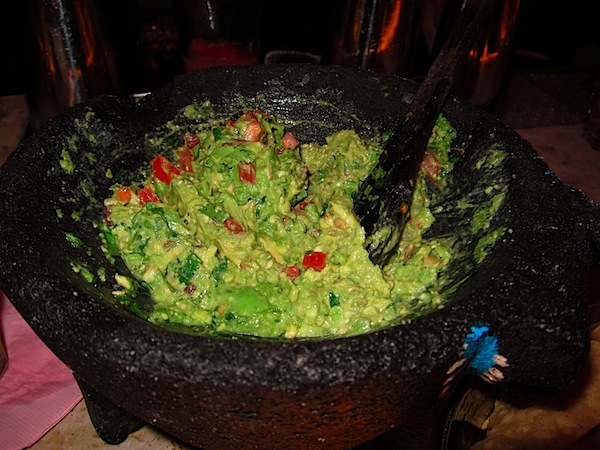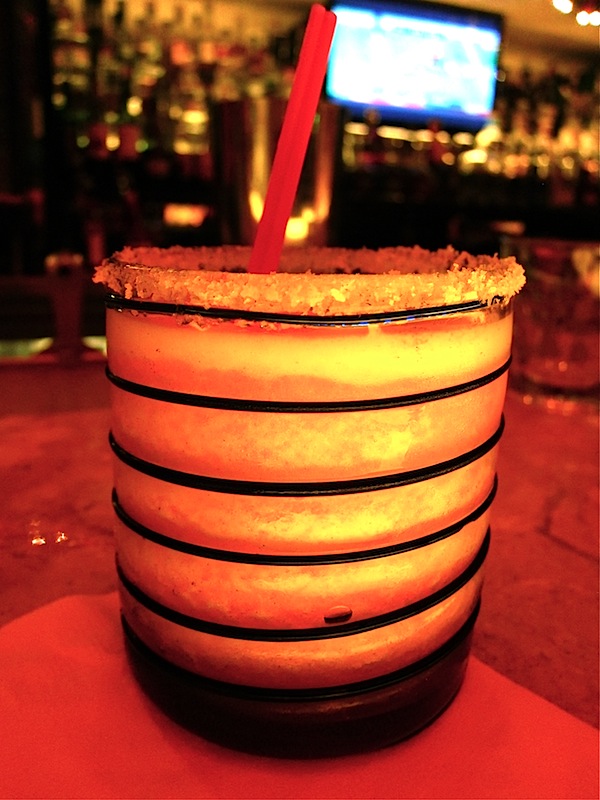 An ocean front party that we stumbled upon at the Ritz. I need that DJ at my wedding. There were phenomenal mashups: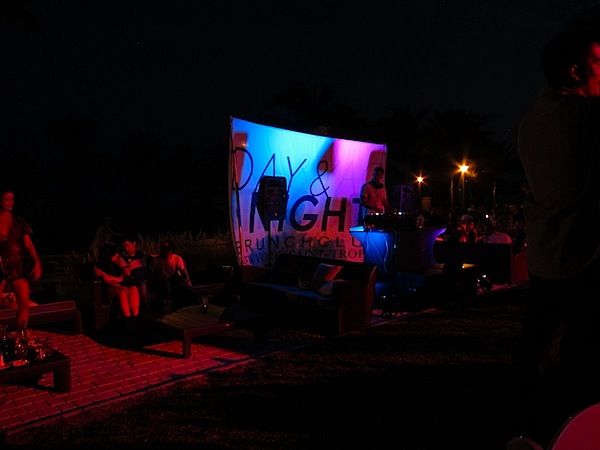 Window shopping and outfit dreaming on the Lincoln Road Mall: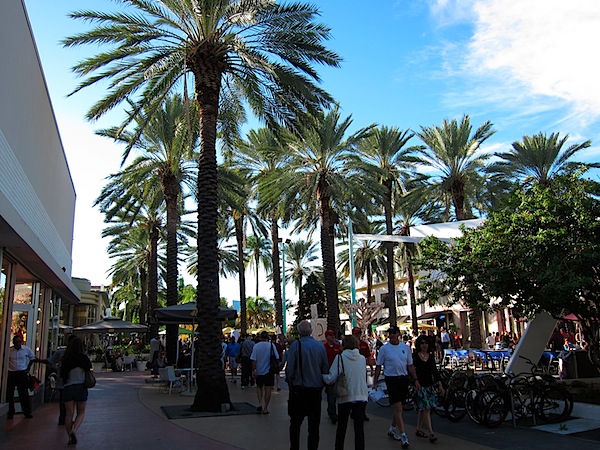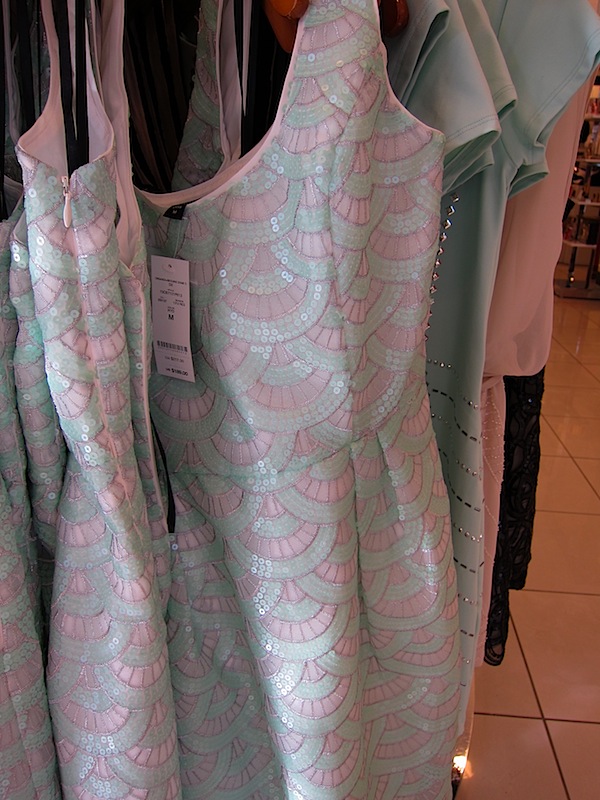 A traditional cuban sandwich, plantains, and white sangria on the little Spanish street known as Espanola Way: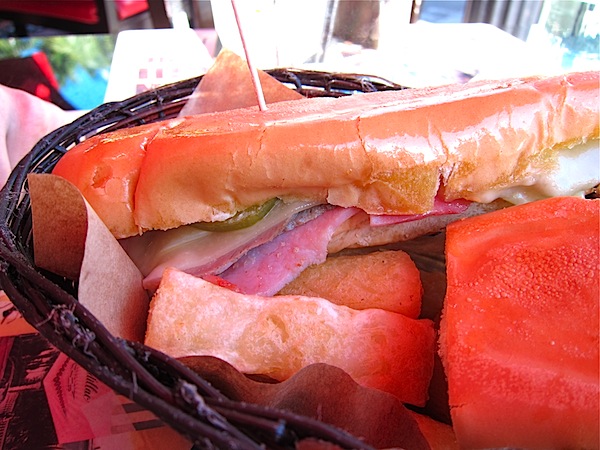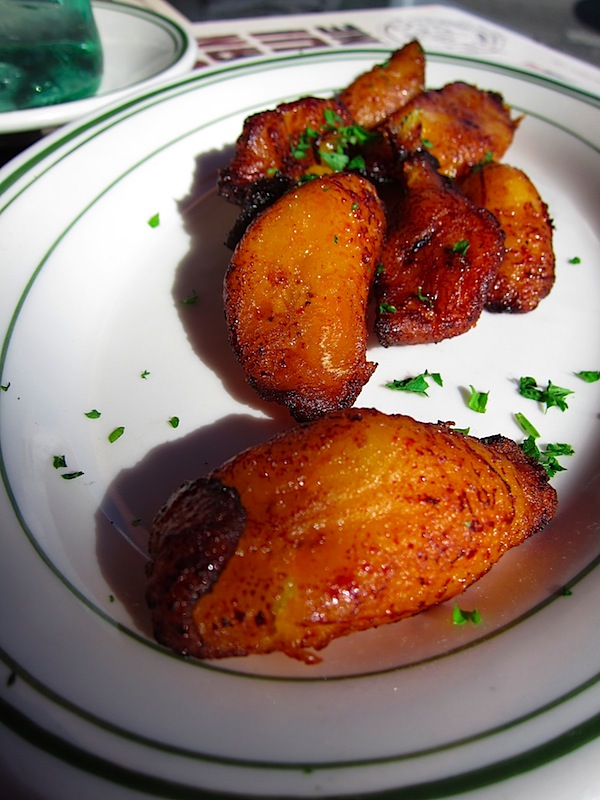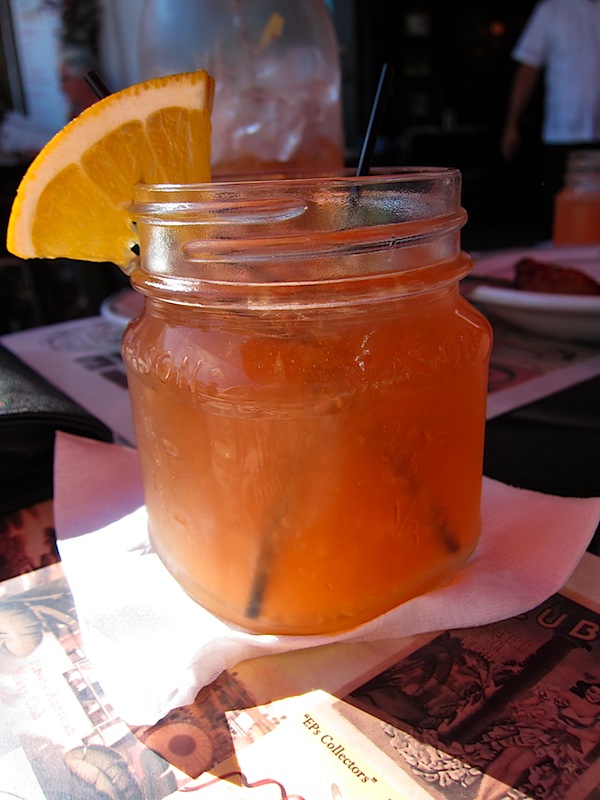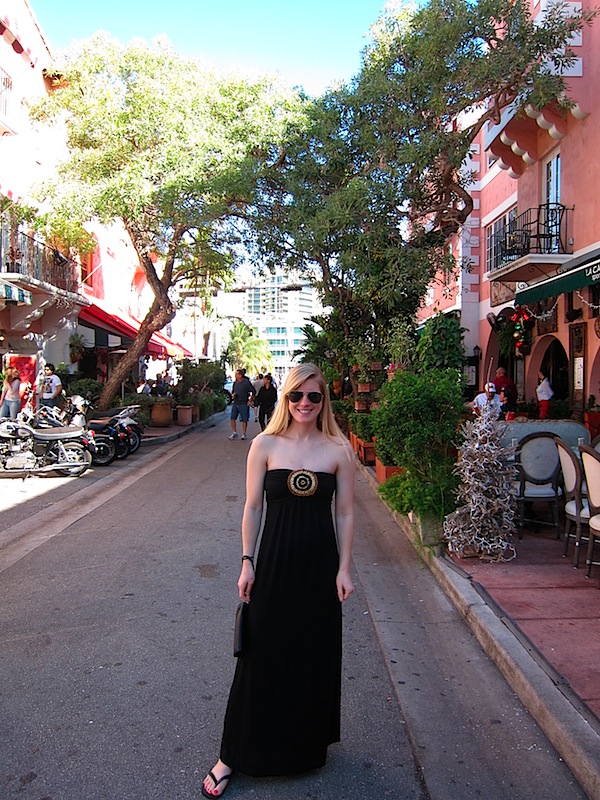 And getting dressed up and scouting out happy hours. Matt and I both love a deal, especially $5 mojitos and bacon wrapped dates: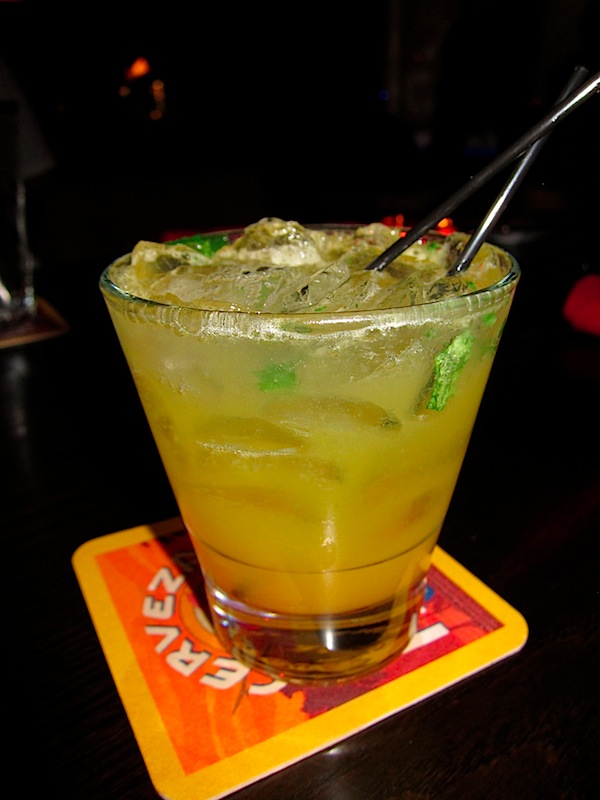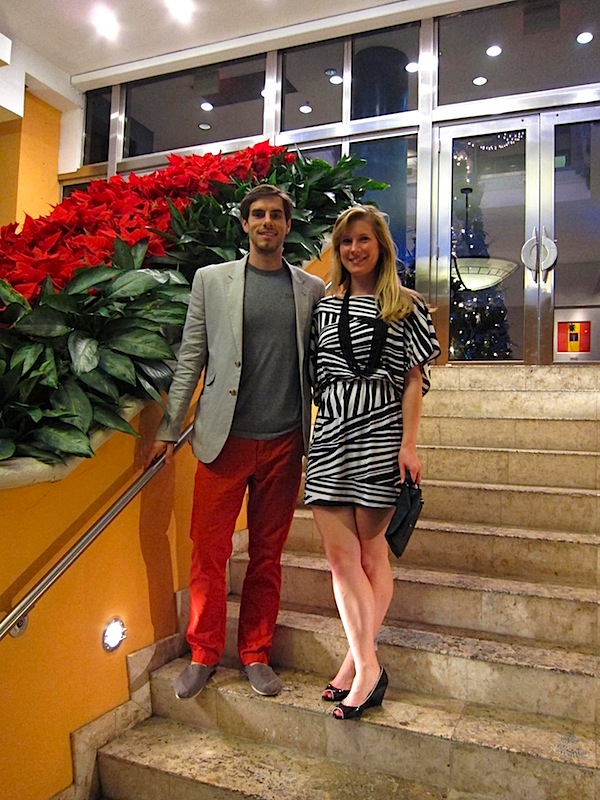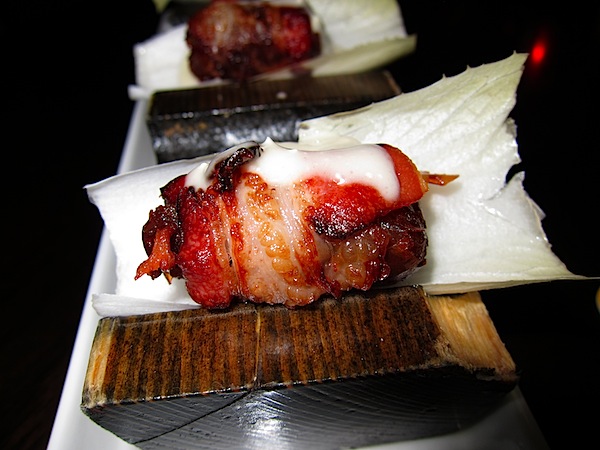 I didn't want to leave:(( But I've got bourbon and NYE to distract me! Just one more big night out and then it's back to work in a brand new year. I hope yall have a safe and happy New Year's Eve. Happy 2013!