Sometimes it's so nice to have no plans. I had really low expectations for last night, and I such a blast in small town Durham. We had hoped to throw a party, but with so many people traveling, it was kind of a fail. And then we tried to coordinate a progressive evening of sorts with different friend groups and it just didn't come together. So, Matt and I found ourselves with a completely free NYE and a fabulous night was born.
We started the festivities with bourbon drinks after Matt got us a brand new bottle of Maker's Mark. Yum!
Then, we headed to the hole-in-the-wall mexican place around the corner for $2.50 margaritas. After being in Miami for a few days, Durham prices were welcomed with open arms. I also ordered guac to hold me over to our late dinner.
Stop number two was a cocktail at the cute Beyu bar. This was honey infused bourbon with amaretto and sour. We made friends with the bartender and took our sweet time:) [Not rushing all the time is a big resolution of mine]
I was lucky enough to score one of the last tables at Mateo Tapas for a 9pm dinner. My parents took us to Mateo for my birthday and I've been dying to go back. It was just as heavenly as I remember and the vibe was perfect for that swanky NYE feeling.
We shared the brussels spouts salad with pear, pecans, and pomegranate vinaigrette – it was just as good as it sounds.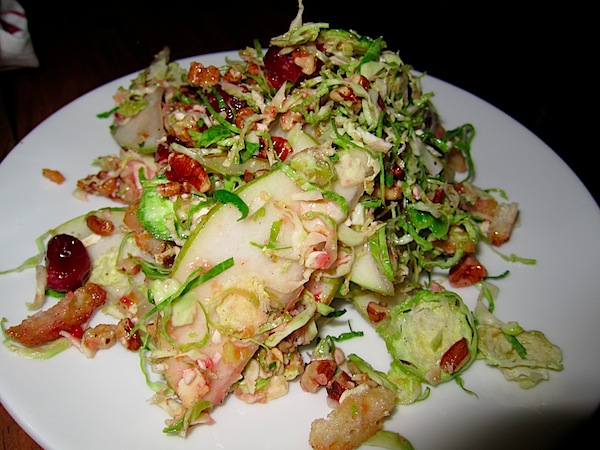 The two breads we ordered were simple, but delightful: bread with tomato and olive oil and bread with spicy tuna and melted cheese. The spicy tuna was probably my favorite item of the night.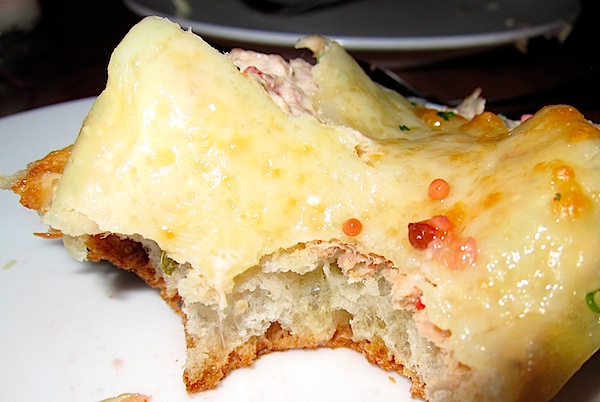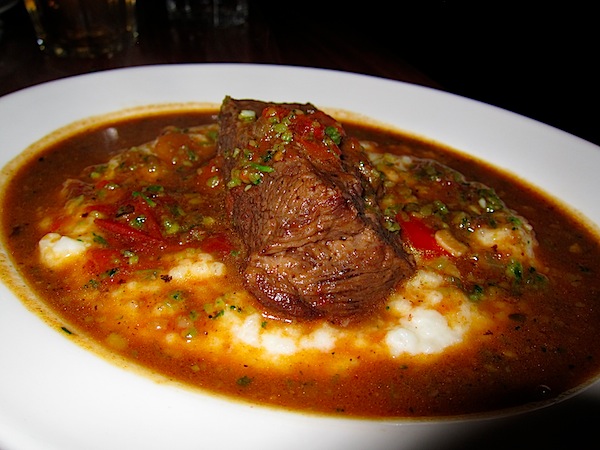 Also delicious were the short ribs with grits and the trout with serrano ham.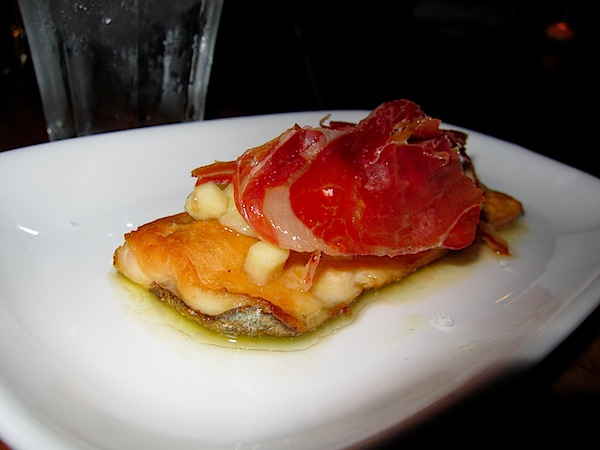 The small plates were perfect because we weren't too full to continue the party. We found a spot at the bar at Bull McCabes, where we drank beer to kill the last hour.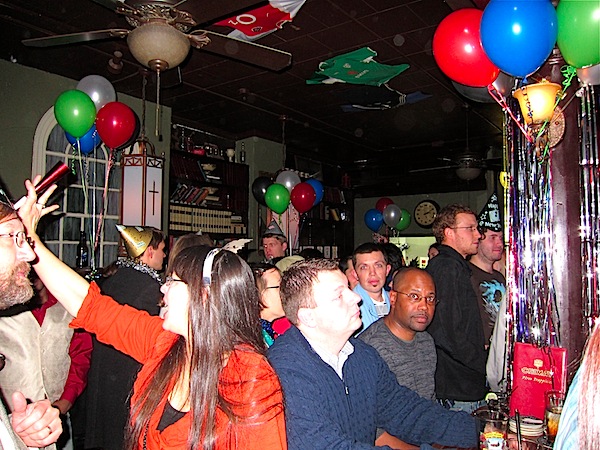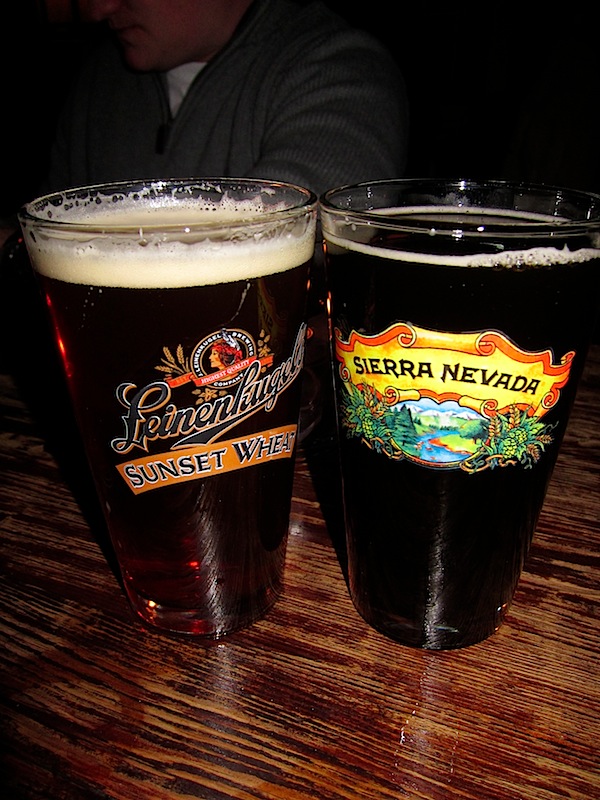 The atmosphere was laid back yet festive – there was a DJ playing 80's music and noise makers and hats were passed out.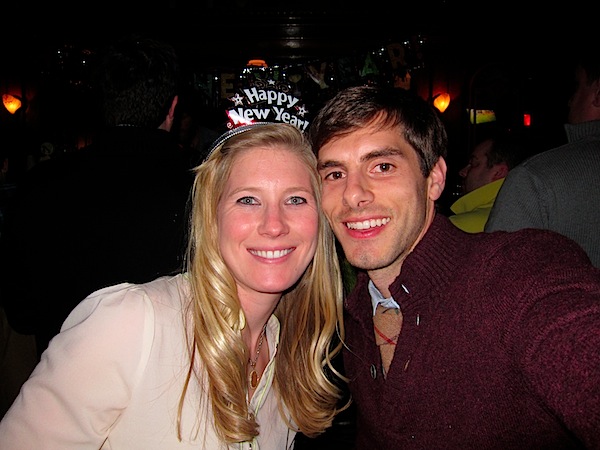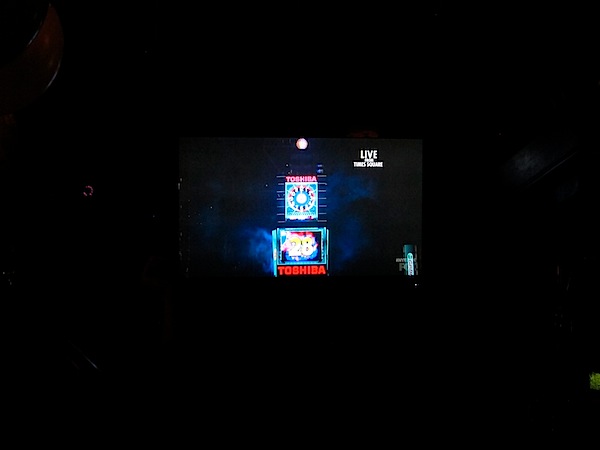 And free champagne at midnight! Happy 2013!!
We headed home shortly after the ball dropped, and since we aren't really into 80's music, we put on our favorite songs…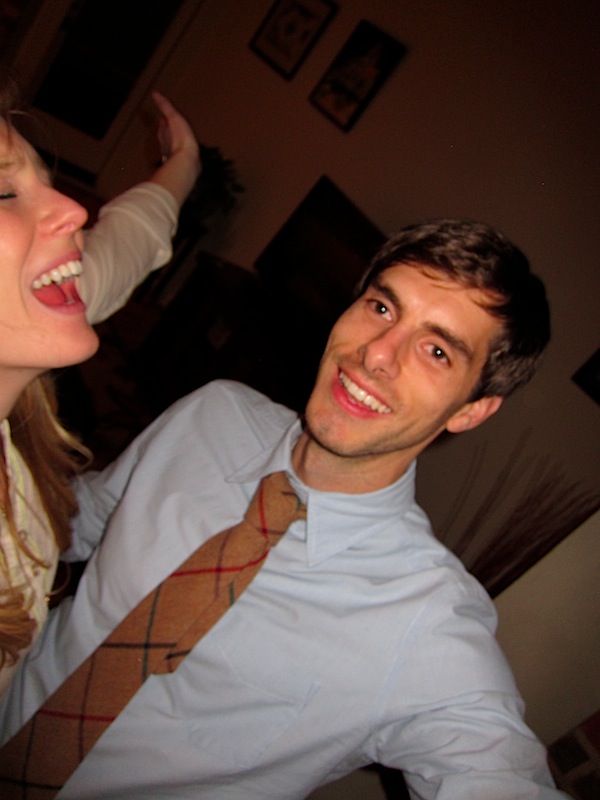 and had a dance party in the living room:)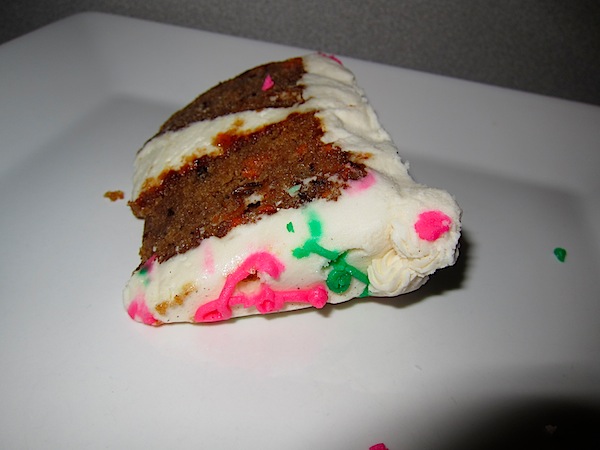 To start 2013 off on a grand note, we finished off the last of my birthday cake from the celebration of my 27th year. BEST cake ever.I
I have an exciting year ahead and my biggest goal is to go with the flow, enjoy the ride, breathe, laugh, and let the positives outweigh the negatives.