Given how late we were out Monday, and how much I drank, yesterday was a very very lazy day! We watched some movie about rescuing whales and did a whole lotta nothing. I realized that this is the first New Year's that I've been at home, with my own kitchen, since high school (and back then I didn't have my own kitchen!). So, I decided to cook a southern New Year's Day dinner and invited my parents over. They brought the wine:)
I knew I wanted black-eye peas for prosperity, pork for positive motion, greens for wealth, and cornbread for gold!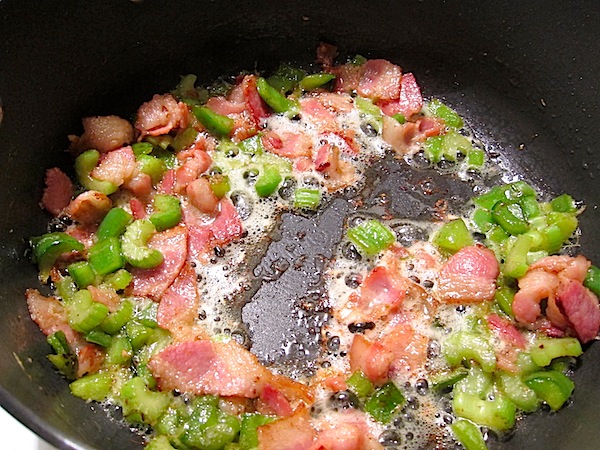 I found a wonderful recipe for black-eyed pea jambalaya. It was pretty easy and really flavorful and spicy.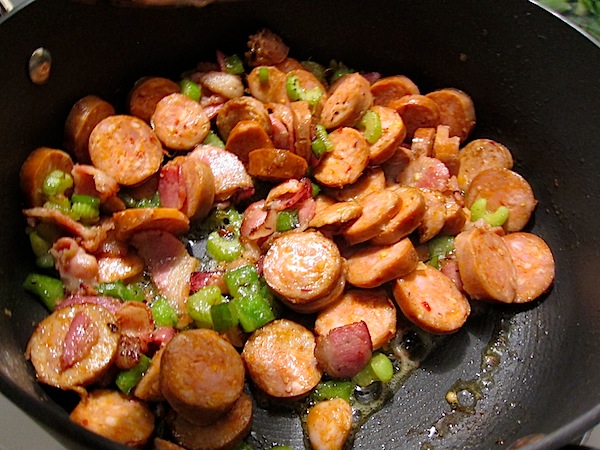 For a last minute dinner, I think it turned out really well, although I wish I had prepared more food and had something better than leftovers for dessert!.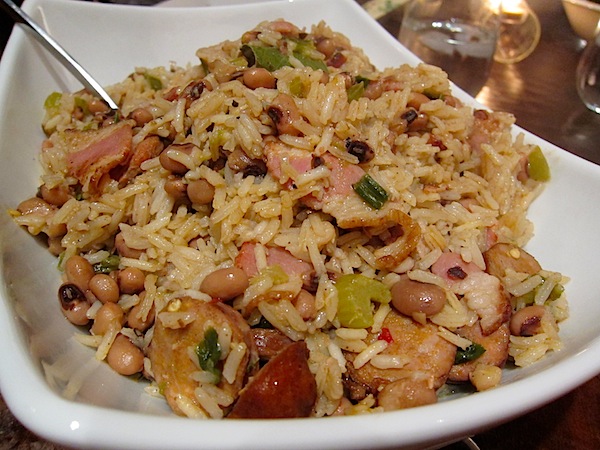 Cornbread muffins were from the TJ's mix: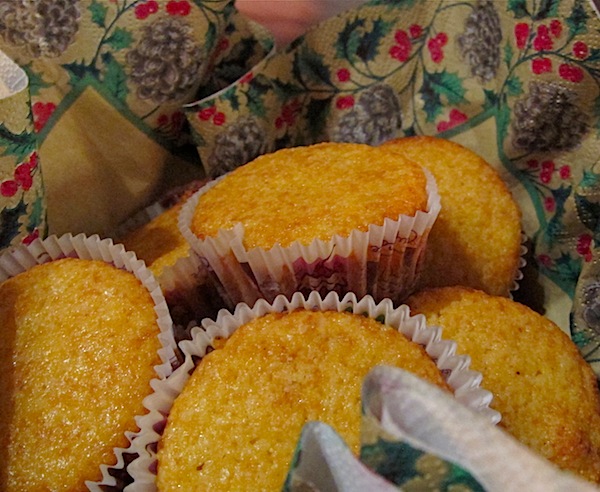 And we made turnip greens that were braised with bacon, white wine, and chicken broth. Matt was in charge of the greens and they were the best we've ever made (well, we've rarely attempted).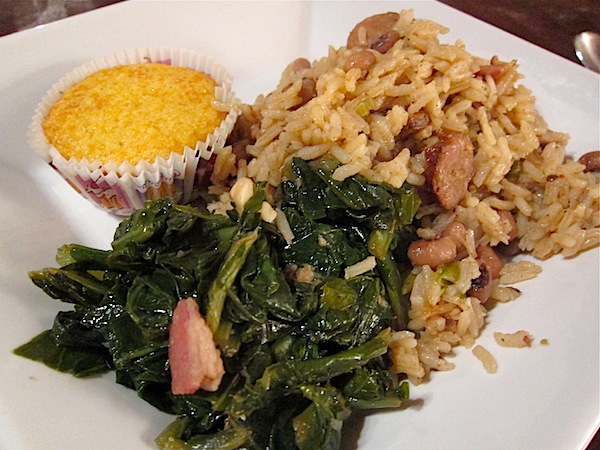 Who knows if these New Years foods will bring us any luck, but it seems like a good year to give it a try!