Hi and happy MLK! There's nothing like a holiday full of laundry and cleaning. After a fantastic weekend getaway that is!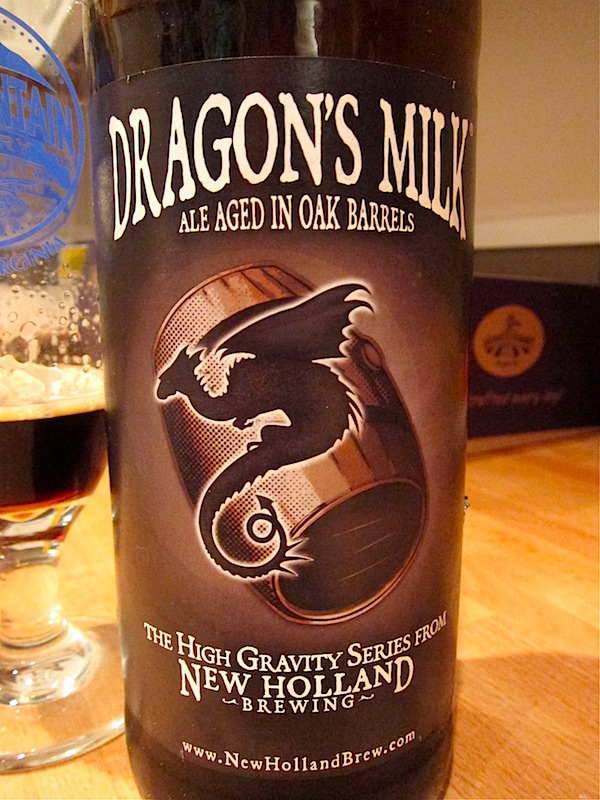 We drove to Charlottesville on Friday night and were welcomed with two incredible homemade pizzas and a crazy beer. Kath and Kanz make a mean whole wheat pizza, and they even made mozzarella from scratch. I had tasted this beer once before at a beer festival, but holy cow is it good!
I'm loving staying in on these cold January nights. Its especially fun with good company.
On Saturday, we went on a glorious group walk/run! It was chilly, but the sun and blue skies were spectacular! What a perfect day to visit Virginia Wineries.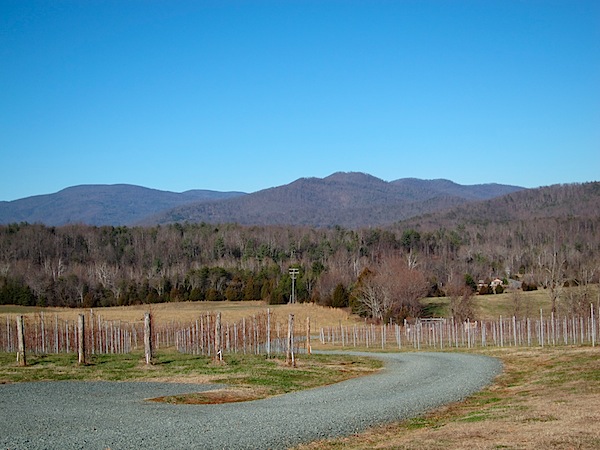 We visited Stinson and White Hall. Both had a few great wines and we came home with a bottle of petite verdot.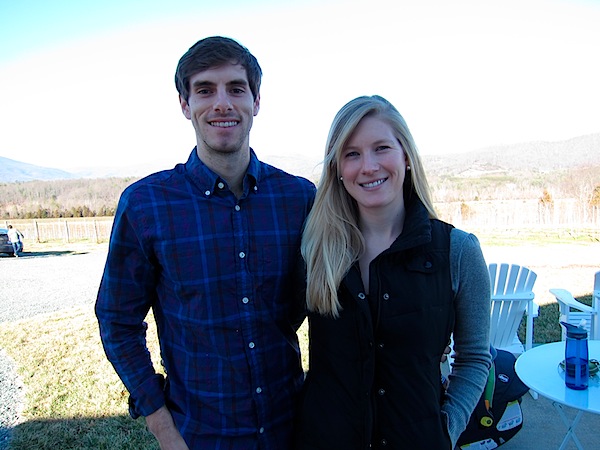 Some preferred milk and napping to wine tasting:) Mazen didn't make a peep during our outing and it was funny when the person behind the bar realized there was a baby by our feet!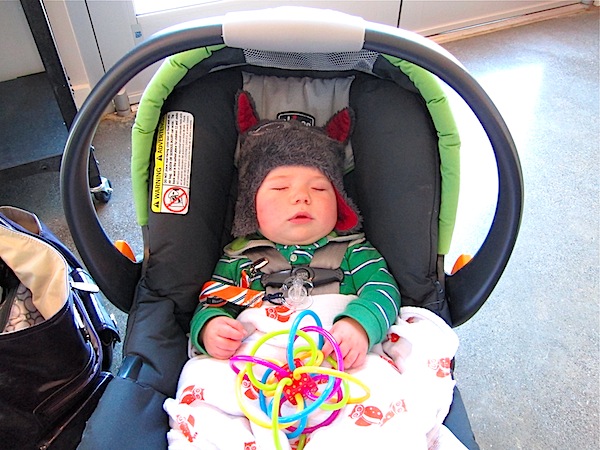 Obviously a KERF photo:)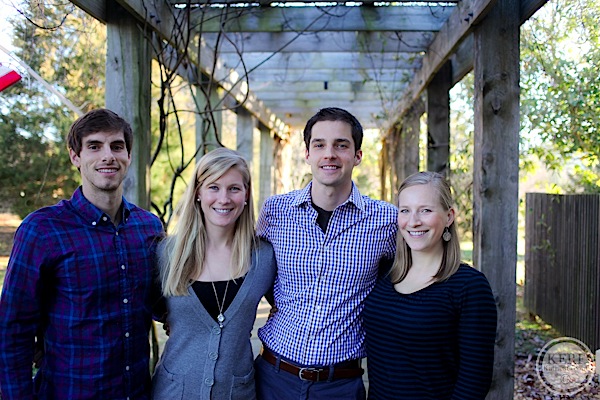 For dinner, Kanz strapped on the babe and we walked to the famous Zocalo. I've been dying to dine there since the first time I laid eyes on THE pepper.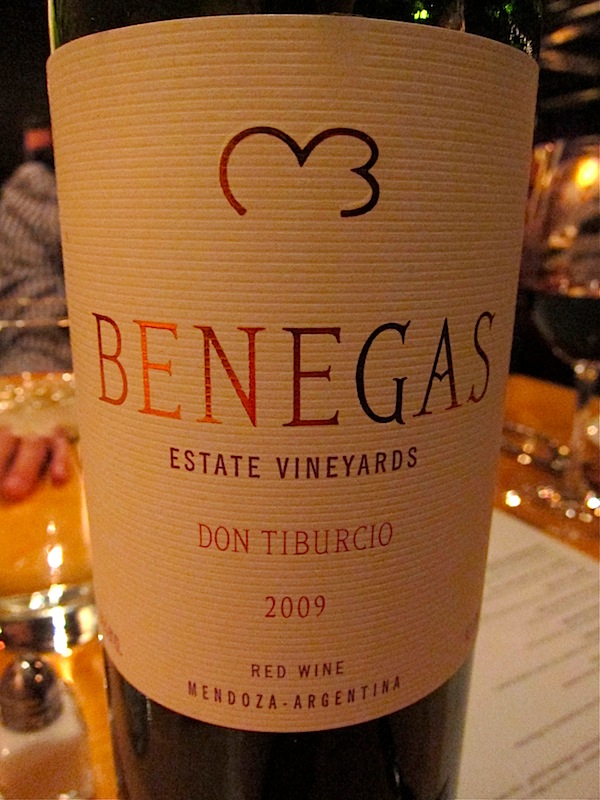 We started with a spicy red and the jack cheese fritters with raspberry glaze. Boy were these heavenly.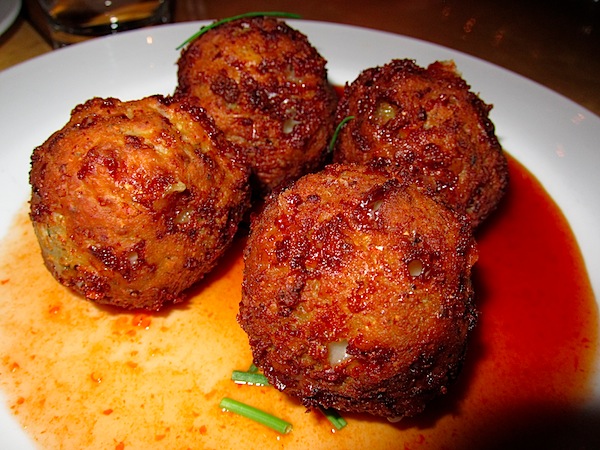 The table shared the rockfish prepared over a grit cake, I believe?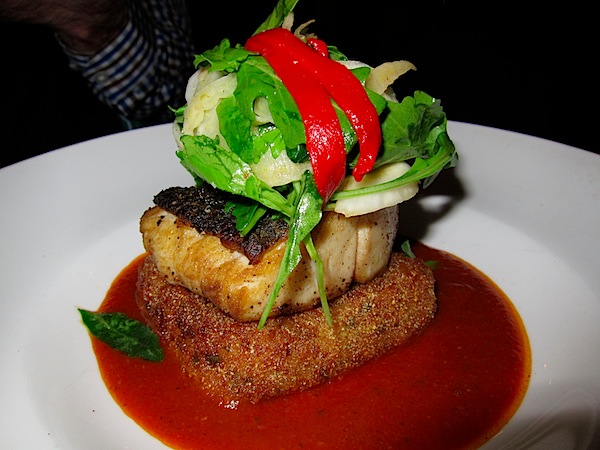 As well as the chili dusted scallops with plantains and carrot-vanilla sauce. The sauce was thick and sweet and this dish was phenomenal.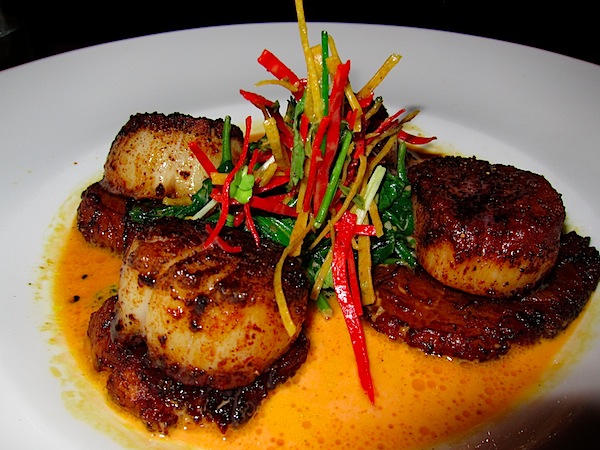 And two peppers for sharing!!! It's a black bean and corn stuffed chili relleno over smoked tomato grits and cilantro-buttermilk honey. It totally lived up to expectations! And I loooved how crunchy the texture was. Every single thing we ate was beyond fabulous!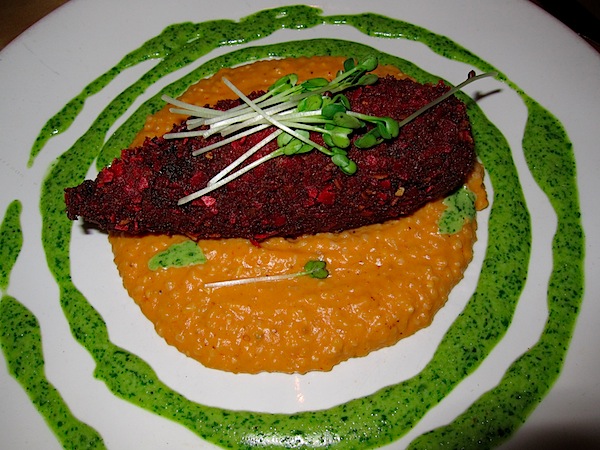 After a glorious 9 hour night of sleep and lots of coffee, baby-time, and morning lounging, we walked to brunch at Commonwealth. Our last experience there was top notch, so I was exited to try brunch.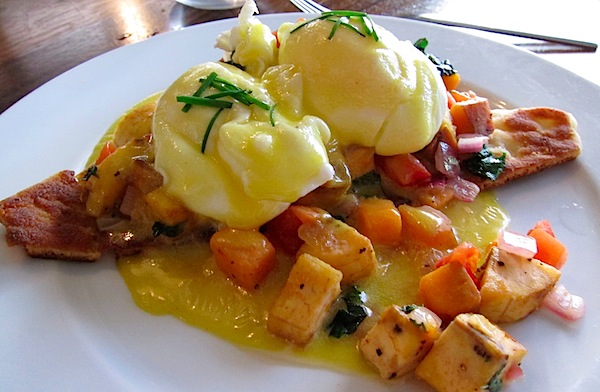 Caribbean vegetable benedict with yams and plantains = one of the best brunch entrees I've had (don't ya hate when it's the same old breakfast menu?).
It was kind of sad to say goodbye because we had such a perfect weekend. We drove home under more beautiful blue skies though. There's just something so refreshing about the mountains!