A holiday and a half day due to ice made last week fly by…and now we're almost in February. I can't say I'm too sad that January is almost over:)
We had plans to head to Duke for our weekly Fuqua Friday, but because of the icy conditions, it was cancelled. Matt swung by the grocery store and picked up a package of bacon and a hunk of pizza dough and a beautiful pie was born. We declared this the best pizza we've ever made! Dates, blue cheese, white cheddar, olive oil, and bacon. We pre-cooked the dough so it was perfect and the dates got crispy and caramelized.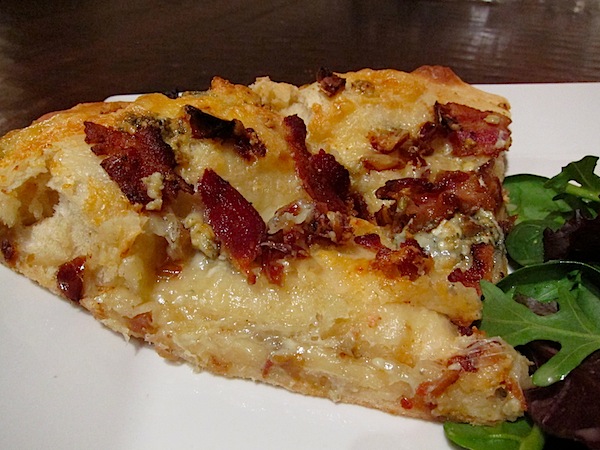 We also popped open these two monsters: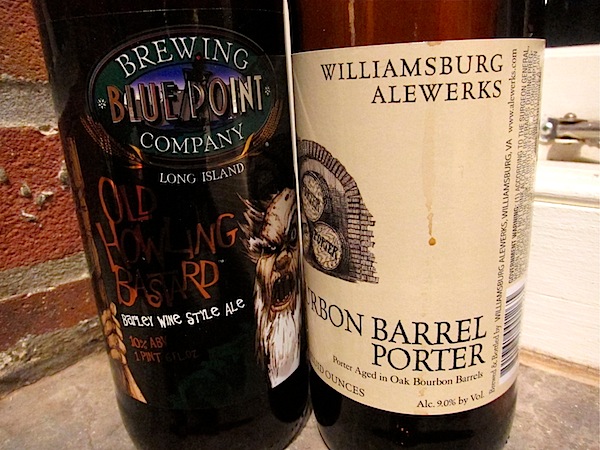 The bourbon barrel porter was fabulous, but the barley wine was a bit too hoppy for my taste.
Since Netflix appeared to be down, we dug into my very small dvd collection and watched Notting Hill – such a nice movie.
Since I got the laundry out of the way on Friday, I didn't do much of anything on Saturday. The morning classes were cancelled at the gym, so I just took a mile walk and later browsed some stores, and called it a day. It was nice.
Matt and I had grand plans to meet friends in Chapel Hill for drinks, and try a new restaurant, but when it came time to get off the couch, we were too cozy! I'm such a wuss when the weather is cold. We made bourbon + bitters instead, and then finally ventured out to the local bar around the corner for dinner.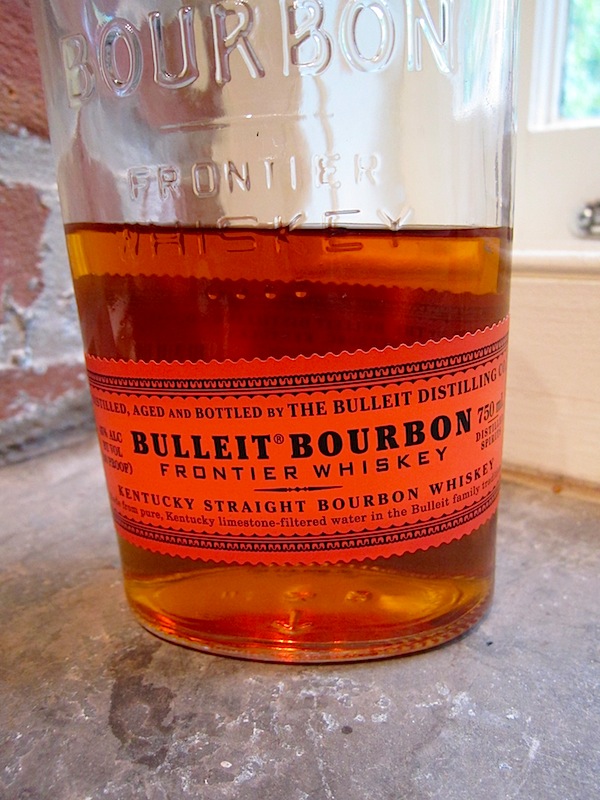 Black bean veggie sliders for me.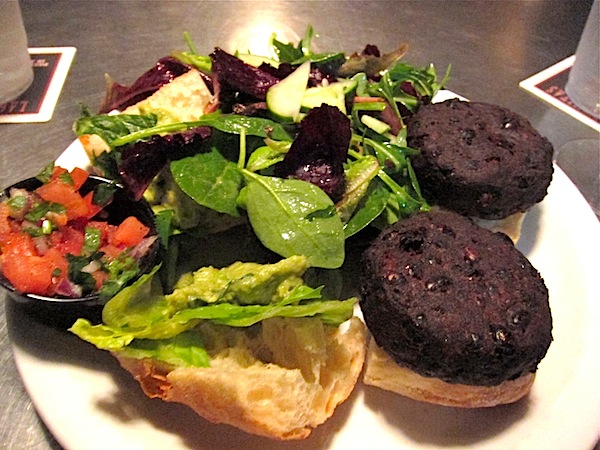 Duck confit poutine for Matt!
Don't worry, he couldn't finish that pile.
And because there had been some confusion earlier about a pork belly taco special that we really wanted and was no longer available, our waitress sent us home with a mysterious peanut butter dessert. We never asked what it was, but it involved heavenly crust, peanut butter fluff, a possible cream cheese icing, and chocolate sauce. Needless to say, I was quite happy with this end to our evening.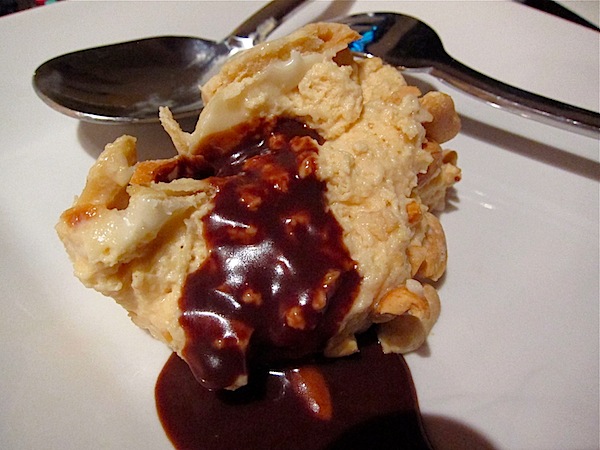 Today? Sunday brunch!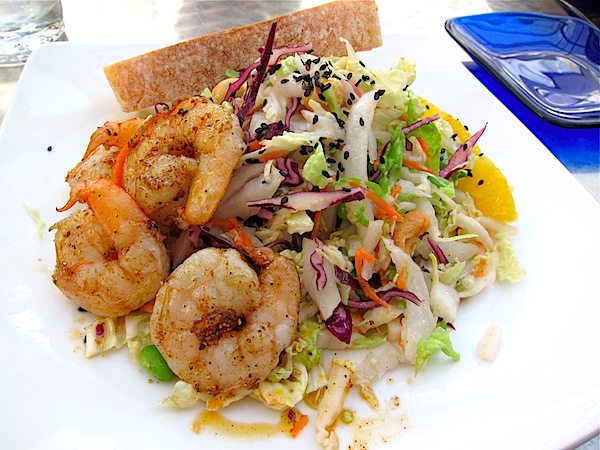 We met friends at the Nasher Cafe and I had a lovely Asian shrimp salad with cashews. Brunch is always such a great way to catch up with friends. I think because restaurants are generally quieter during the day and no drinking is involved, it makes for good conversation:)
Tonight was the free community class at the Sync studio and my legs are still aching!
PS: Just found out we are on a three hour delay due to freezing rain in the AM. Hooray for sleep!!