Have you ever thought something tastes too healthy? Maybe that's code for bland.
I ripped a recipe for crock pot ratatouille out of a magazine. Since I had a three hour delay this morning (!), I was able to assemble everything before work and it was bubbling when I returned. The main ingredients were peppers, eggplant, chickpeas, tomatoes, zucchini, squash and lots of seasonings. The flavor was actually pretty good but since I'm not really a peppers or tomato person, I just wasn't satisfied after this meal. It a glorified pile of vegetables in tomato sauce at best. Matt liked it!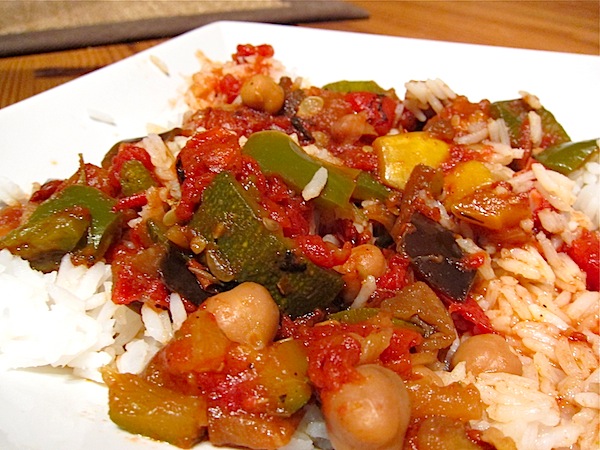 I am so excited for tomorrow's weather! I seem to be more anxious for spring this year, and I'm thinking it's because warm weather means the wedding is coming! Invitations are going out soon and my dress arrived at the store today! Time is speeding up. That pile of veggies was probably a good thing.
To bed!