Just checking in to say hello on this snowy Saturday.
I know I said I wasn't going out to eat on Thursday, but Matt gave me a card and inside the card he declared that a casual date night was mandatory! He even put the fish I had thawing back into the freezer once I left for work because he knew I'd insist we eat it:)
We went across the street to Pop's and sat at the bar. It was surprisingly empty – perhaps it's getting trendy to stay in on Valentine's?
I started with an organic Spanish tempranillo.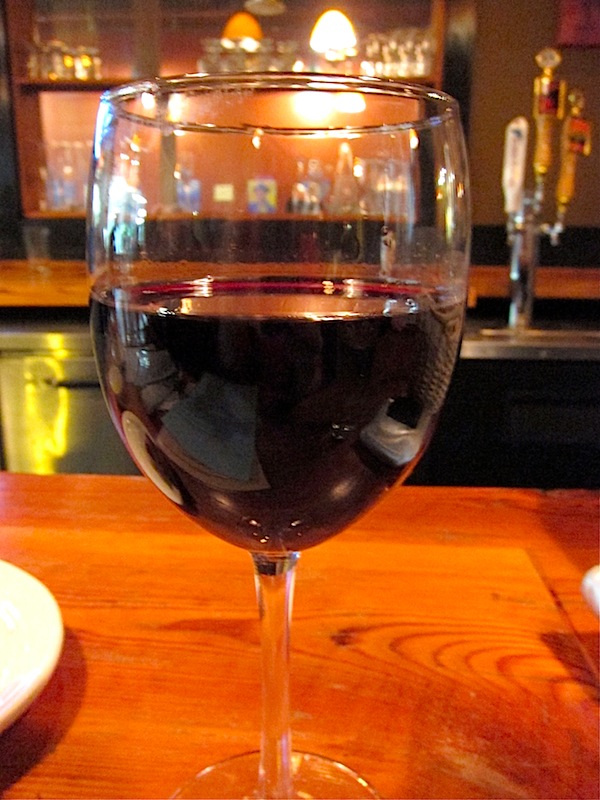 Matt and I shared the Asian pear salad with brie, walnuts, and arugula,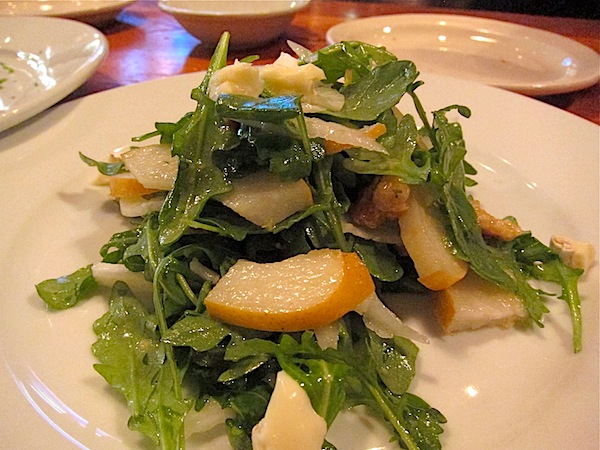 the short ribs over polenta – a phenomenal dish –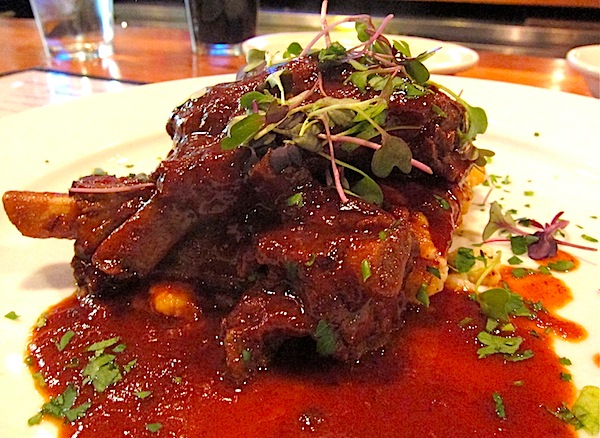 and the chicken cooked under a brick with pan seared gnocchi, rainbow cauliflower, grilled yellow peppers, and a dark chicken reduction. I don't tend to order chicken, but Matt had his eye on it and honestly it was fabulous!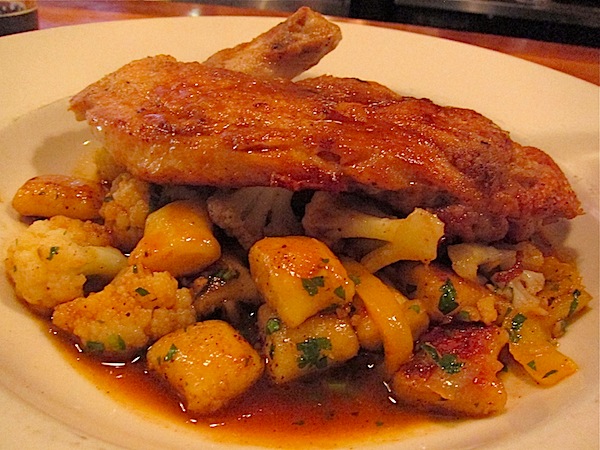 Everything was excellent and sitting at the bar felt quite romantic.
Saturday has been dominated by wedding stuff. I went for my first fitting with the seamstress today!! I'm loving my dress more and more and getting so excited to wear it. I also stamped our return address on all the invitations. I'm so glad we got the stamp, as I think it looks great and definitely made things easier.
Have a terrific Saturday.