I'm back from a girls weekend with my grandmother and my mom! The weekend was quite relaxing and we did lots of eating and talking. I got word on Twitter that Friday was national margarita day, so I asked the bartender at the retirement home bistro to make me one on the rocks. She actually made it martini style with a sugar rim and it was oh-so-strong! My grandma enjoyed a bloody mary. We sat around with her friends and chatted about the wedding.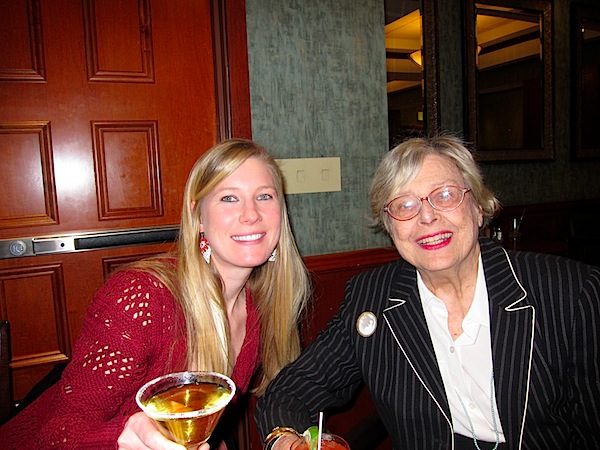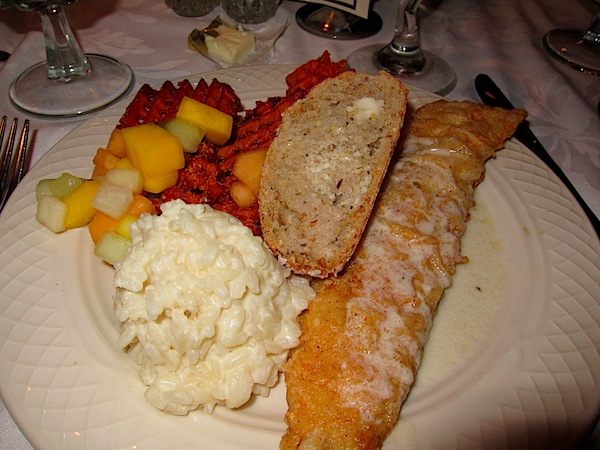 Since the food in the main dining room can be hit or miss, my grandma always stocks her apartment with cake and other treats. It's fun to retire and see what sweets she has waiting in the kitchen! This time it was a buttercream cake and fresh eclairs.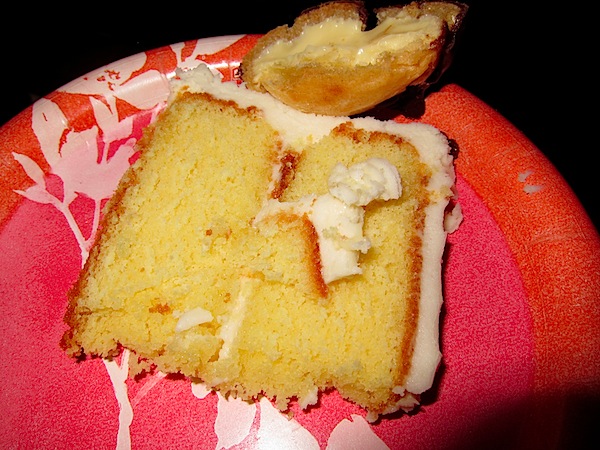 Saturday, was rainy and cold, but we made the best of it with a trip to Loehmann's, where I got a few items for the honeymoon, including a fun beach cover-up and a flowy dress. I also got some new workout gear which is really exciting because I rarely buy stuff like that for myself. I'm still wearing sports bras I got at Target years and years ago. We had lunch at an old fashioned diner and then returned to the bistro for bourbon and more conversation before Saturday dinner.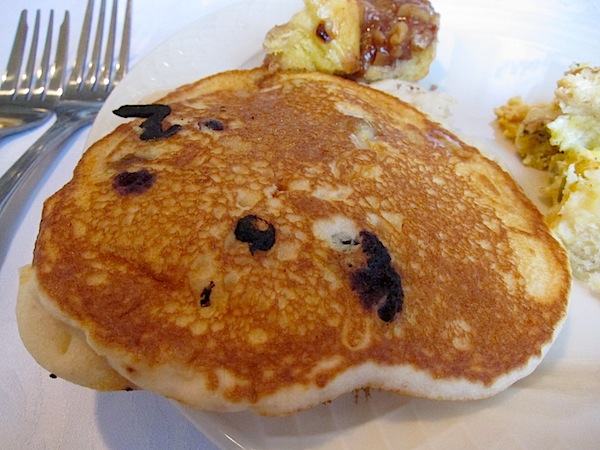 We ended the weekend with a big Sunday brunch buffet that only happens once a month. The highlights were the sausage and egg strata, the sticky buns, and blueberry pancakes!
It was a great weekend of visiting! Its always fun to see my grandma amidst all of her friends – she's still living it up even though she's in her 80's:)
I think the flying tired me out because I felt ehh today. Matt was playing in a soccer tournament in Austin this weekend, and his 1am arrival last night probably didn't help either. I'm such an old lady these days, but I'm sooo excited to go to bed tonight!! Hope yall had a pleasant Monday.