Our first wedding gift arrived today! It's equally weird and awesome that presents are just going to start showing up on our doorstep.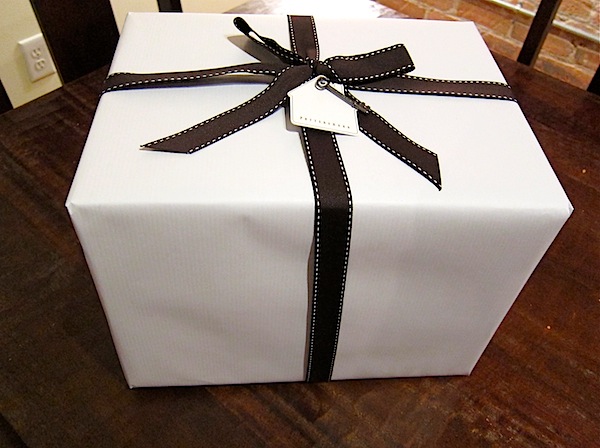 We have a whole set of new wine glasses now!!! What do I do with them? Matt says we can't use them until June 1st?
I don't do everything Matt says, but when he insists on fish tacos I say yes. He's on spring break this week, so he's pretty much drinking beer and bourbon and cleaning everything in sight. I came home to find the sweaters in my closet organized and folded. I can't really reach them, so my sweater shelf is always a disaster. Not anymore!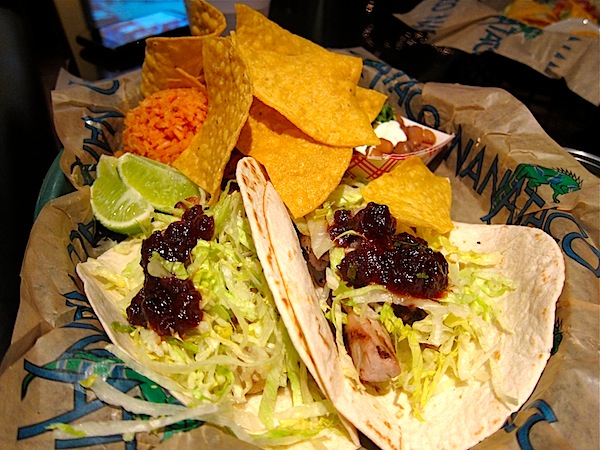 Anyway, with these freezing temperatures and the miserable wind, I think he just wanted to feel tropical. And tacos, mexican beer, and a festive atmosphere is really the only way to do that in the middle of Durham. We went to Nana Taco and I got the special – tuna tacos with spicy tomato jam.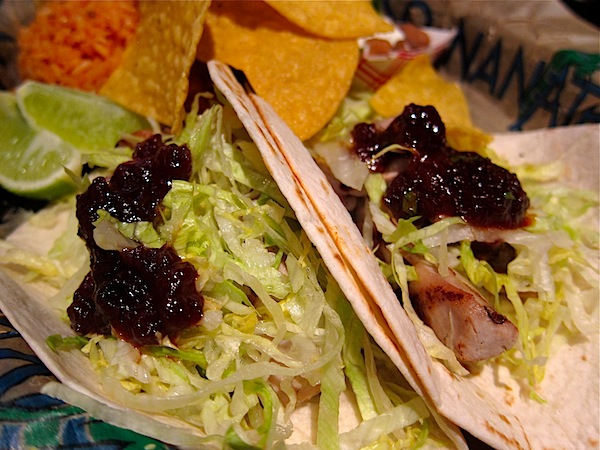 The meat was slightly charred and the jam was divine. What a fabulous dinner. I kinda want to go back on Friday.
Now we're getting ready to watch Magic Mike. Barleywine for him, sleepy time tea for me.
Adios.