I feel like a lucky, lucky girl – I'm getting a husband and he cooks!
I went to my usual weight lifting class at the gym today, and came home on the late side to find Matt wearing a Duke apron. He mentioned that he'd get something ready for dinner tonight, but I didn't expect him to make anything fancy. There was wine!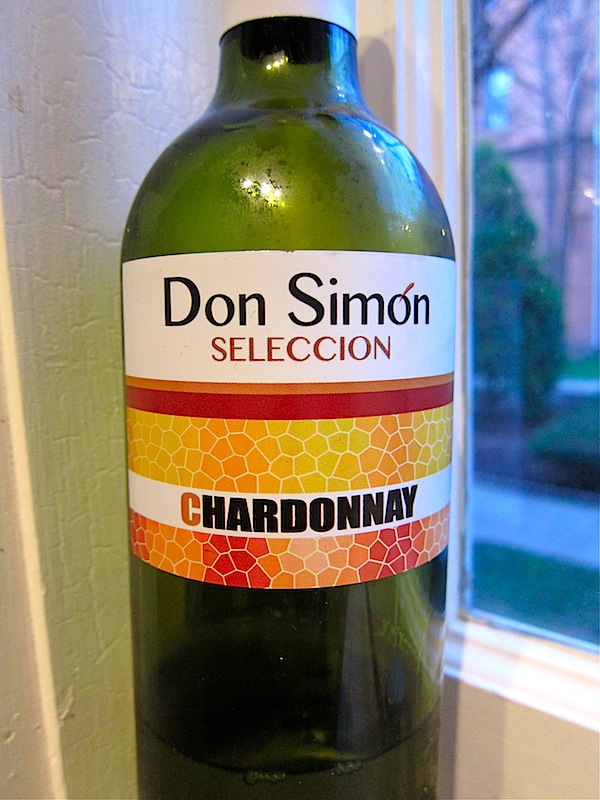 I knew it was gonna be good when I smelled fresh basil.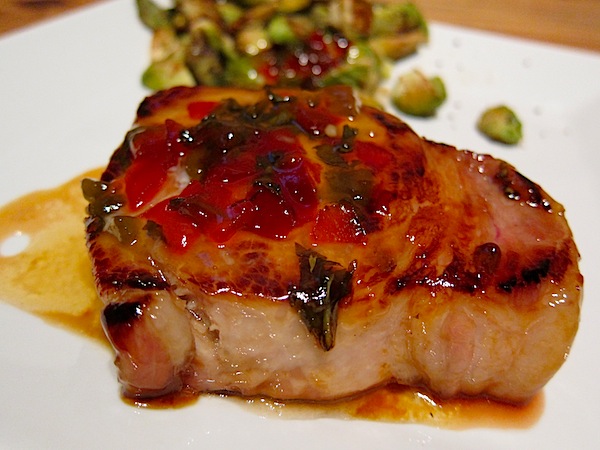 Matt made jalapeno-basil pork chops. The sauce was sweet and spicy and amazing!!!! Apparently, the secret is red pepper jelly. Seriously, the.best.sauce. The pork was also super tender. And brussels are one my favorite vegetables, so I always enjoy a big pile of 'em roasted, especially when I don't have to do the roasting!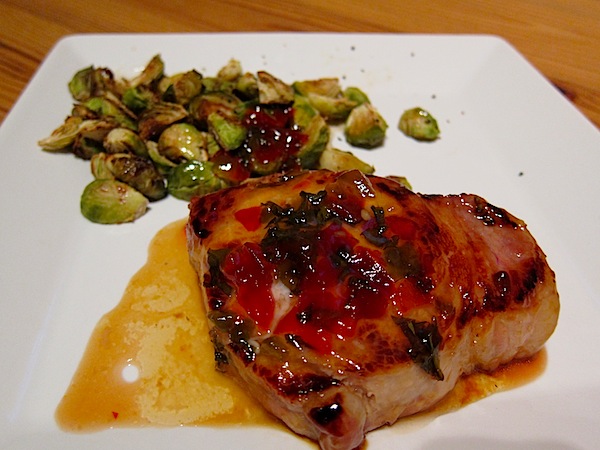 You bet I'm going to bed happy tonight. That's all folks.