What was the highlight of your weekend?
Mine was mexican food with the fam at my favorite childhood spot: Bandidos. My dad had a Groupon, so he took us out! Growing up, I didn't drink the margaritas, but I always ordered the shredded chicken quesadillas, and I still think they are some of the best quesadillas out there!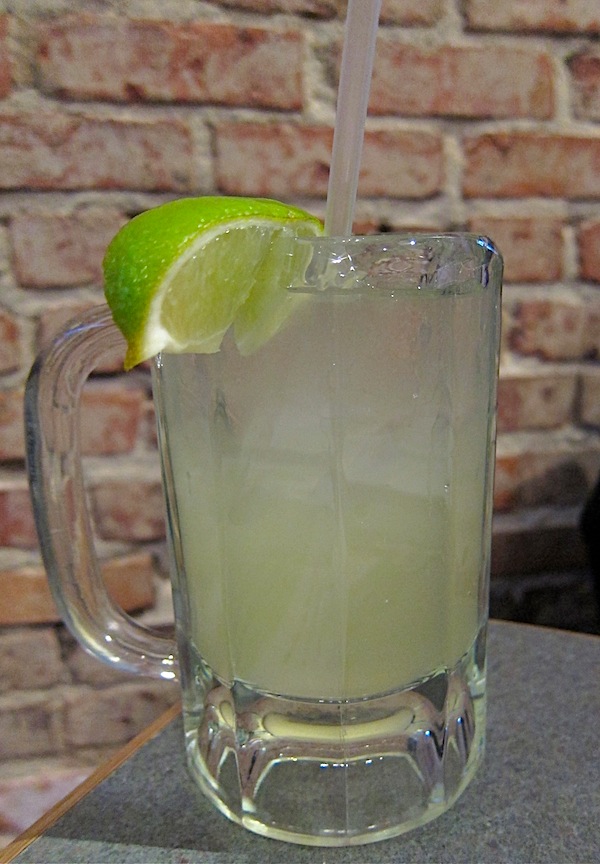 I went for a house 'rita on the rocks with shrimp tacos. I actually love shrimp in tacos more than fish, but they don't seem to be as common. These were awesome, especially because of the creamy chipotle sauce that came on the side. Cheesy beans are delish too!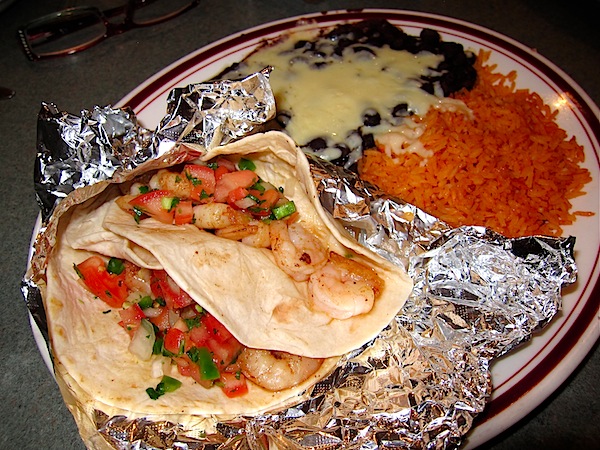 I didn't even realize today was a holiday! They sure don't celebrate down here like they do in Boston, although I noticed quite a few day-drinkers at the bars today when Matt and I were out on a walk. It looked fun, so after grocery shopping and exercise, we stopped into Fullsteam for a half pour.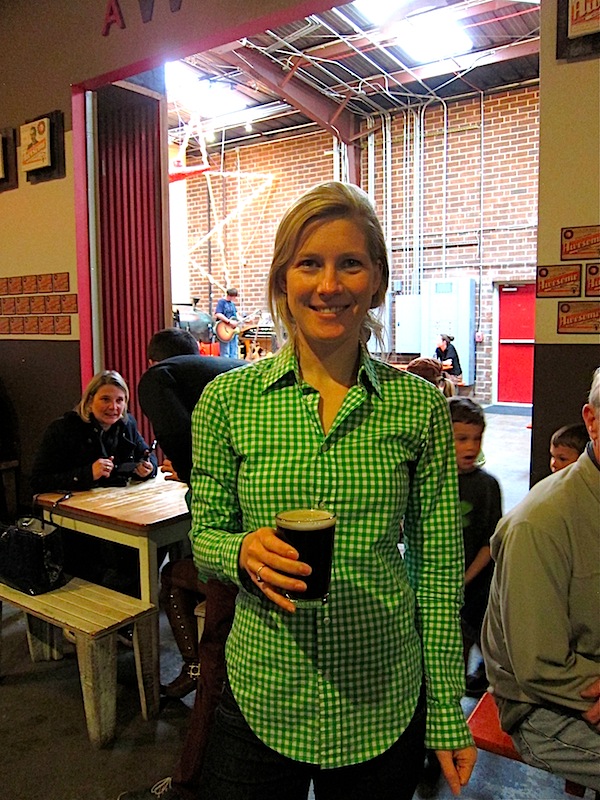 I had the Hogwash, a smoked brew described as bbq in beer form. It was quite good. Made me want a big plate of bbq with corn on the cob.
The rest of my weekend involved a solo evening with Downton Abby and wine, shopping, spinning, sleeping. Pretty fabulous if you ask me!