What a beautiful spring day. Can I call it spring yet since tomorrow is technically the first day? March 20th also signifies my Mom's birth, so happy happy birthday Barbara! Scroll down to see what I ate to pre-celebrate:)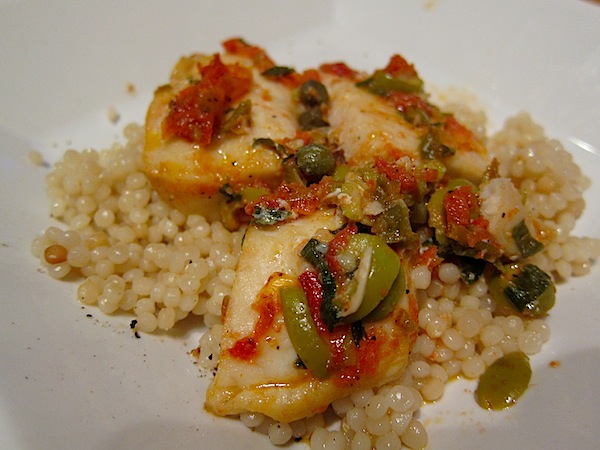 You guys know the drill: work, gym, dinner. I considered taking a walk instead of going to the gym for maybe an instant, but I've got a wedding in 10 weeks, so it was running and muscle pumping inside for me. Afterwards, I threw one of my favorite TJ's frozen meals in the oven: the marinated white fish Vera Cruz. Who knows what it is really, but the olive and tomato marinade are great and I love eating it with couscous pearls.
While the fish was in the oven, I ran outside to grab a precious package from a friend. She did her wedding cake tasting with a local bakery, and since she's not really a cake fan (gasp), she gave me the leftovers. I was gonna freeze everything, but couldn't resist just a sliver of the strawberry.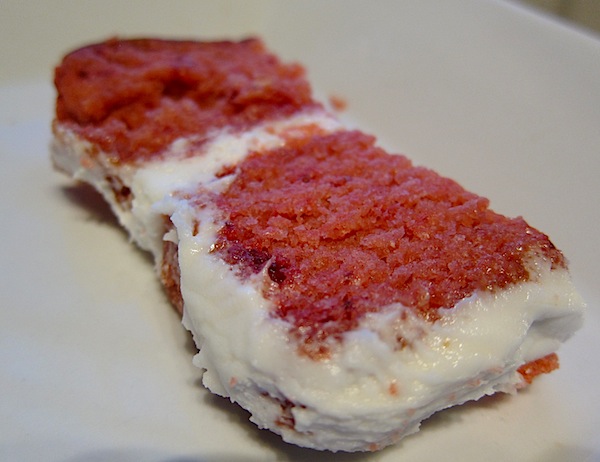 Heavenly.