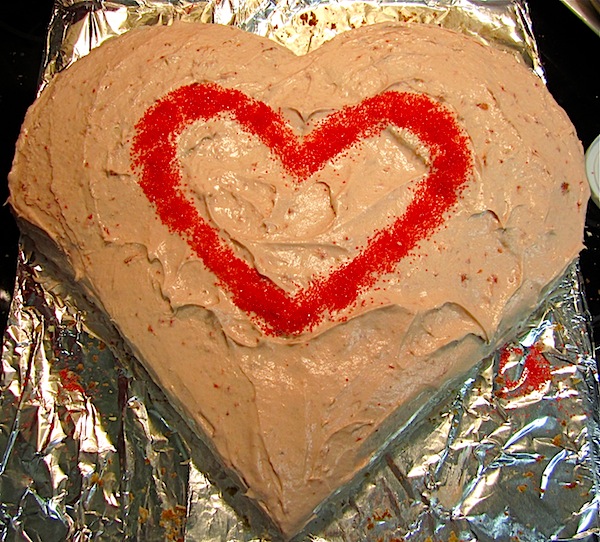 My family has a cake problem. Yet we rarely bake them! I think the only from scratch cake I've ever made was this sorta silly looking heart for a friend's engagement gathering. It tasted great though, I promise.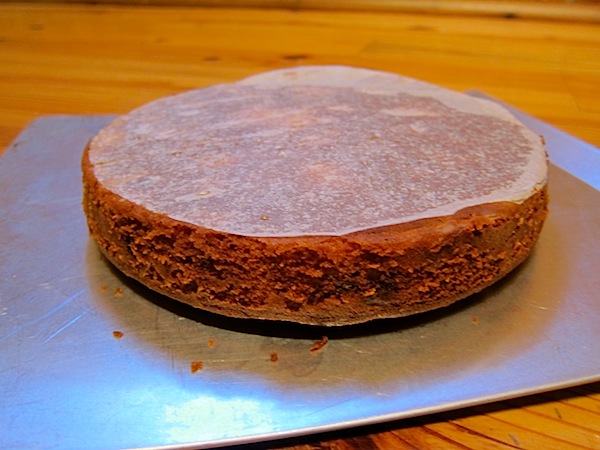 Since my mom's birthday was today and she had to work late into the evening, I knew she wasn't expecting a cake. So I figured it was the perfect opportunity for me to whip one up and pop over to Hillsborough for a wild and crazy party.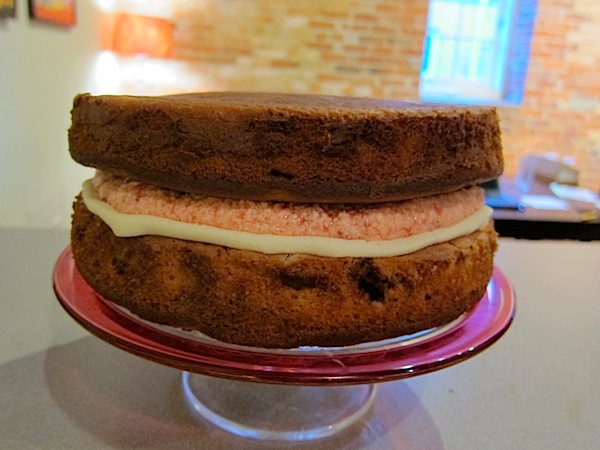 I love making strawberry buttercream, but it doesn't hold up well to frost a cake, especially when frozen berries must be involved. Thus, I decided to put the strawberry buttercream in the middle as a filling, with strawberry cake and old fashioned white buttercream on top. I didn't do so well with the whole icing thing. I'm not very patient.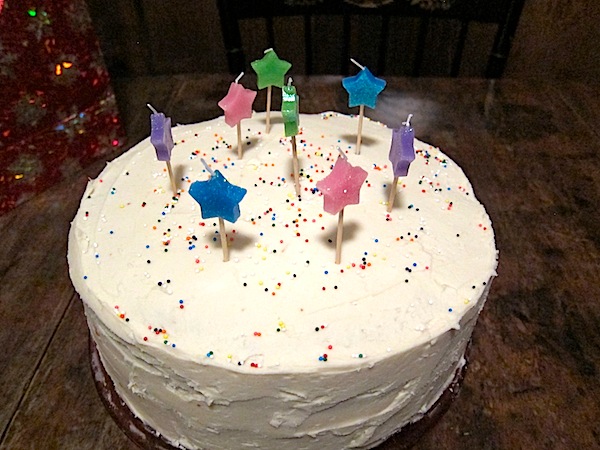 I finished it just in time to jump in the car. My mom was really surprised to hear singing coming from the dark kitchen!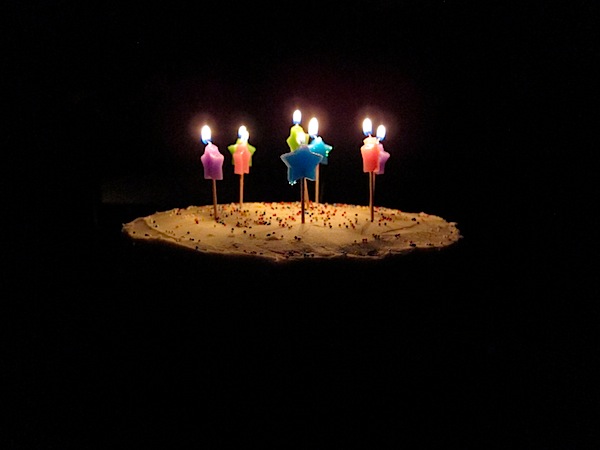 The cake was moist yet dense and sturdy enough to cut. I'd definitely recommend the strawberry cake recipe.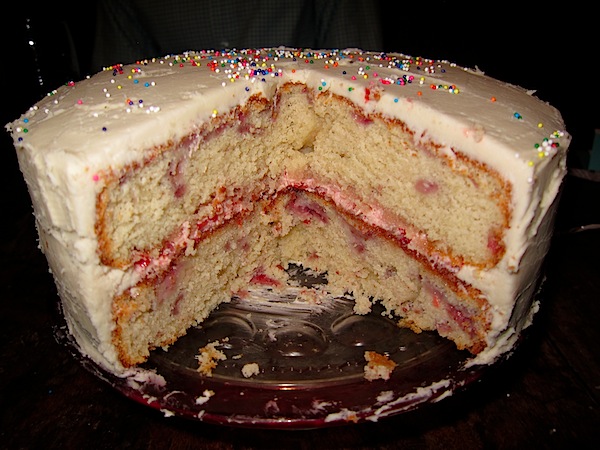 The birthday girl liked it!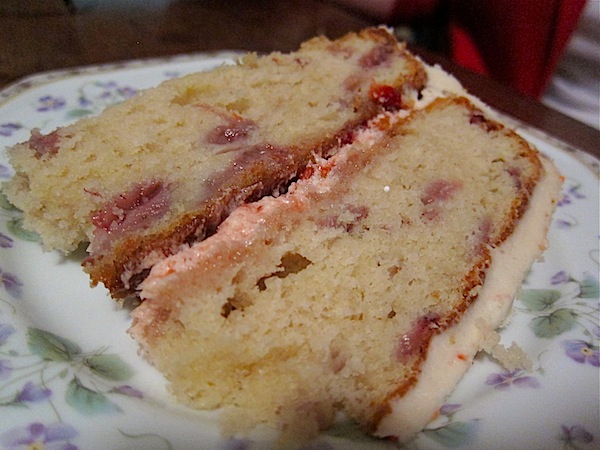 It was a fun surprise and a sweet ending to this spring day.