I'm trying to remind myself to slow down every once and a while. With the wedding to-do list constantly in my brain, my thoughts are always racing. Even when I'm "watching" tv these days, I'm really just on my computer and don't actually absorb anything on the screen. I think I've unconsciously started to slow down with my posts, and will likely blog a little less often in these last two months before Matt's graduation and wedding. One thing at a time!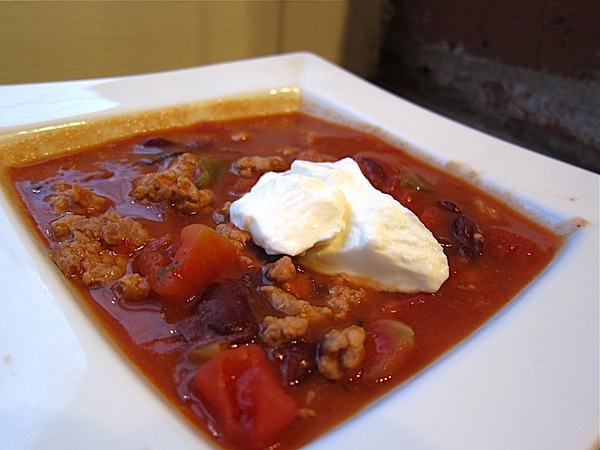 Poor Matt is sick with a horrible cold, so he pretty much has no choice by to slow down. I put on a pot of turkey chili and we rented Rock of Ages (good and weird at the same time..) I felt quite relaxed by the end of the night. There's really nothing like eating something hot to warm you from the inside. Hopefully soon, I'll need to eat something cold because it will be HOT outside. Remember popsicles? And frozen yogurt? So pumped for hose places with the buffet-style toppings!
To bed I go. The official count down to spring break has begun!