I guess my body wants me to slow down even more, because I woke up this morning with a sore throat, and I know it's got to be Matt's sickness coming my way. He's been out of commission for 3 days so. I hope that's not a preview of what's to come.
On a more positive note, I did discover a delicious new crock pot meal! I found this recipe for curried lentils and sweet potatoes in a magazine.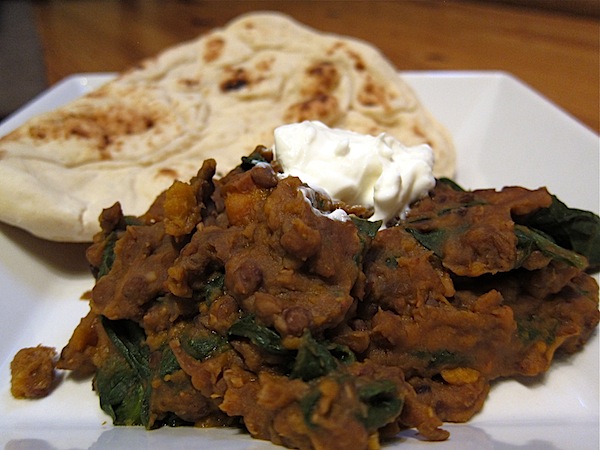 Despite it's appearance, it was flavorful. It reminded me of my beloved boxed Indian meals from Trader Joe's. The recipe recommended serving the lentils over rice, but it already seemed like a lot of mush to me. So, I had it with a piece of naan instead. Sweet potatoes are the best – one of those foods like peanut butter, where I can't believe it's actually good for you.
Guys, only one real day, one teacher work day, and three meetings stand in the way of me and spring break. And Easter is coming too. SO much to look forward to!!
xoxo