All invites are out, so here they are! I loved how they turned out, although I can't say addressing them was my favorite part of wedding planning:)
I used Southern Fete Creative, and had them design a custom invitation based on the Garden Suite on their website. Early on, I decided to have custom napkins made through Etsy, and have been using the swatch of fabric as inspiration for a bunch of wedding items.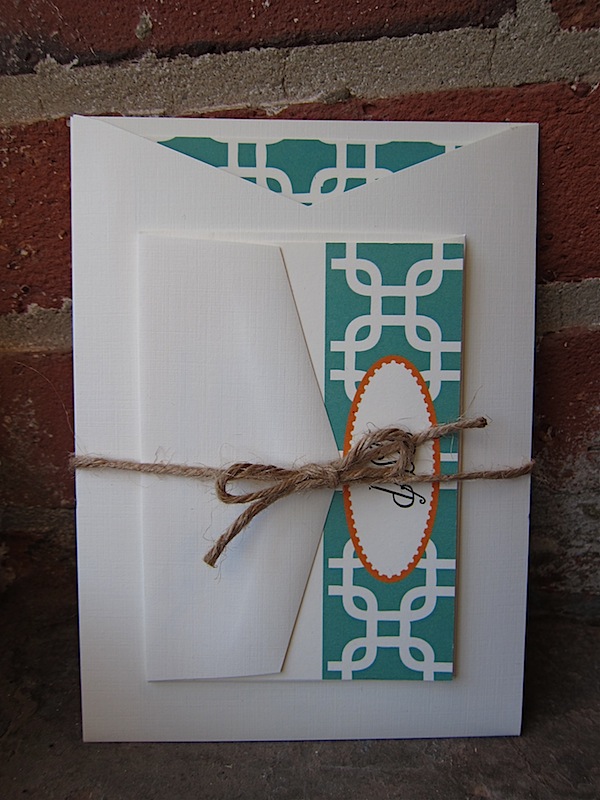 I would highly recommend Southern Fete Creative because Valerie was easy to work with, the invites were reasonably priced, and they were really flexible with the design. But the invitations are more causal. I was actually a bit disappointed when they arrived because the paper wasn't matte and didn't have that heavy fancy feeling. I had to sacrifice the matte finish in order to get the full color invite – it turned out great in the end, but I didn't fully understand that you can have full, smooth color on a matte finish going into it.
There's no need to hide the details, since several commenters have already let me know that they've dug around for my website. Let's hope the moat keeps any wedding crashers away:)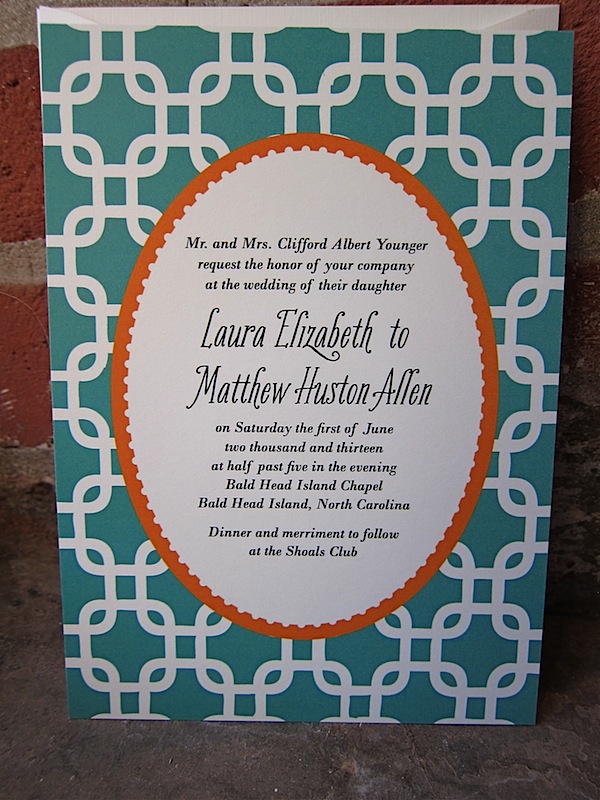 To dress them up a bit, I ordered pockets to hold each invitation in a heavy cream linen. I ordered them from Envelope Me and was so happy with the quality! I also ordered outer envelopes and rsvp envelopes in the same paper, because the ones the invitations came with just felt too thin to me.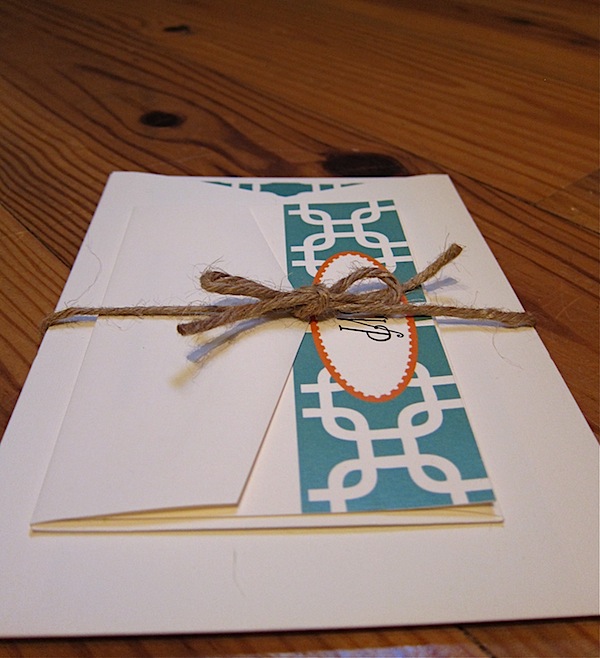 Tied everything up with a piece of twine from a giant roll that was like $2.99. I had wanted fancy 'belly bands,' but this was much more cost effective and I love the rustic touch!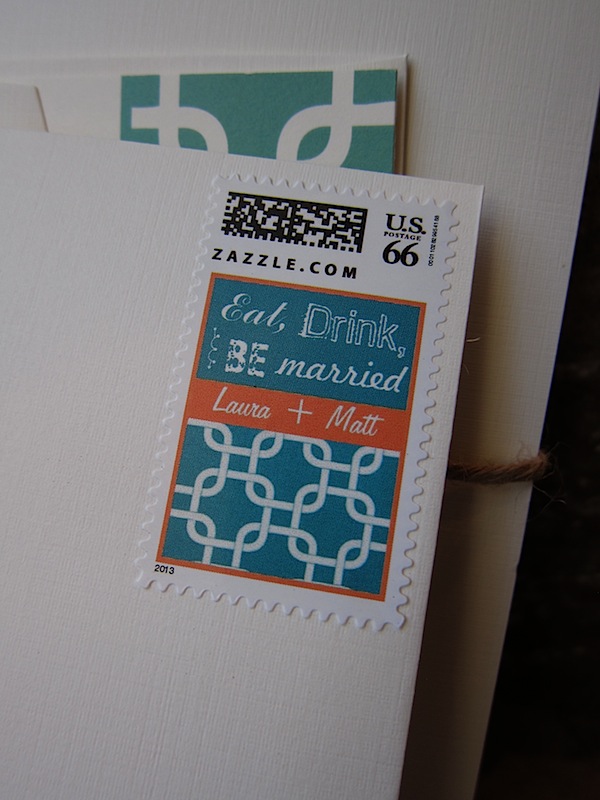 I think I had the most fun designing custom stamps on Zazzle.com. I used the same design from the napkin fabric and the usual be married saying in fun fonts.
So that's that! See ya.