Our appetites are back over here, which called for some cooking! I had picked up some cajun catfish at Whole Foods, but Matt and I were just not feeling the idea of fish the past couple of days. Whenever I'm sick and lose my appetite, it always makes me realize how much my day revolves around food. Life is so boring when things don't taste good.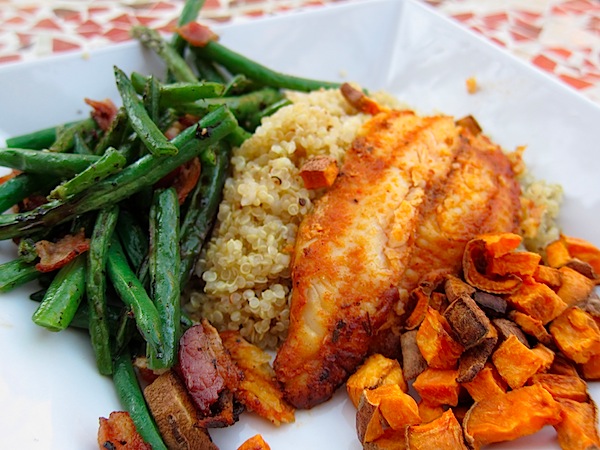 The cajan catfish was great, one of the better frozen fish dinners I've bought! I served it over quinoa with sweet potatoes and green beans cooked with bacon. A southern meal for a hot night! We ate out on the deck (can't you tell from the lighting – a zillion times better!), and it was so nice and peaceful. I'm really gonna miss this apt.
Too bad these temps aren't going to linger. But it gave me a taste of summer and of Texas, and boy am I excited for what's to come!
Night.