Guys, I had the most wonderful weekend!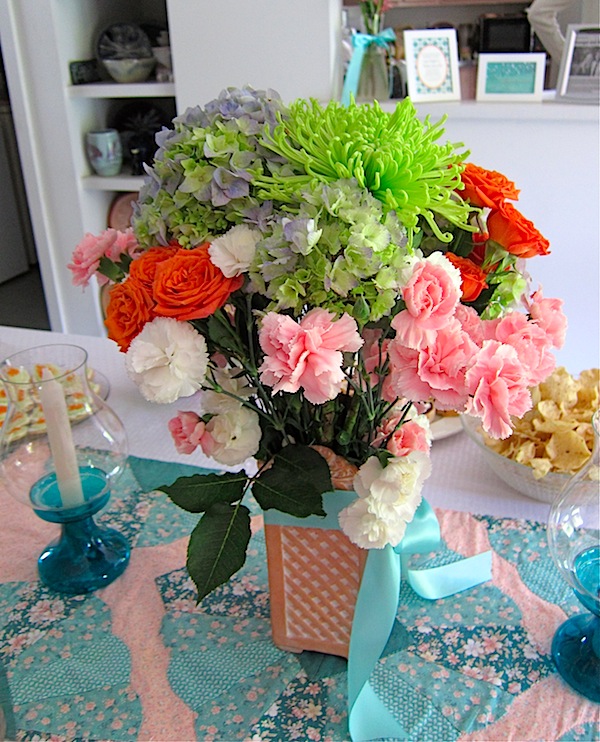 My bridal shower was so lovely I nearly cried.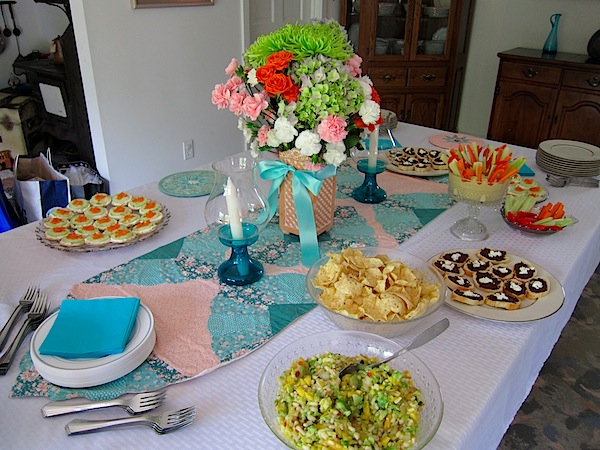 It was hosted by three of my mom's close friends, who have watched me grow up:)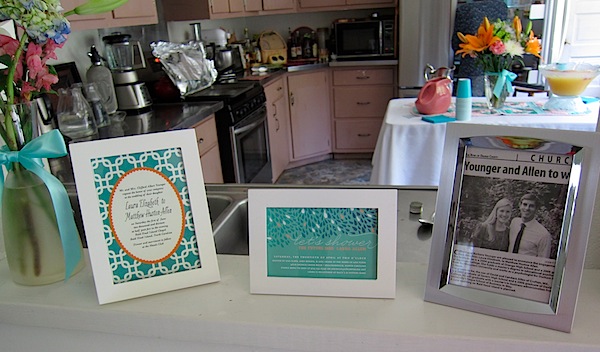 They prepared a beautiful spread of food, sangria, and pear punch!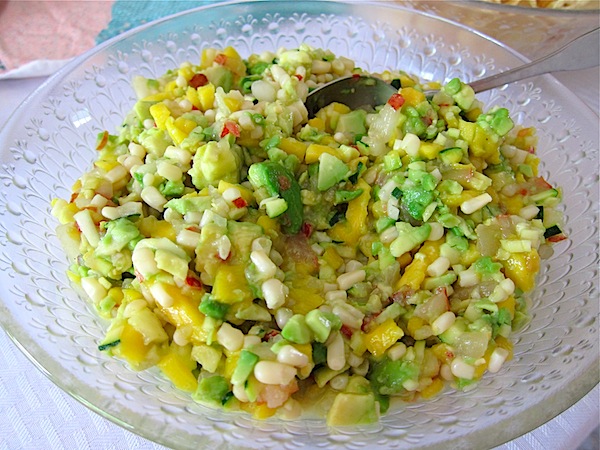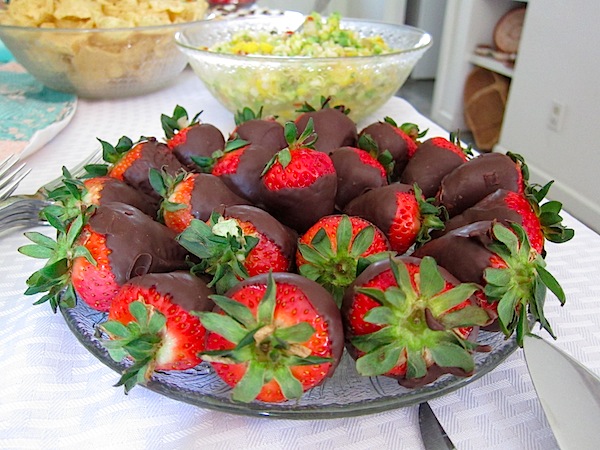 Everything was delicious, but I think these bacon-wrapped pears stole my heart.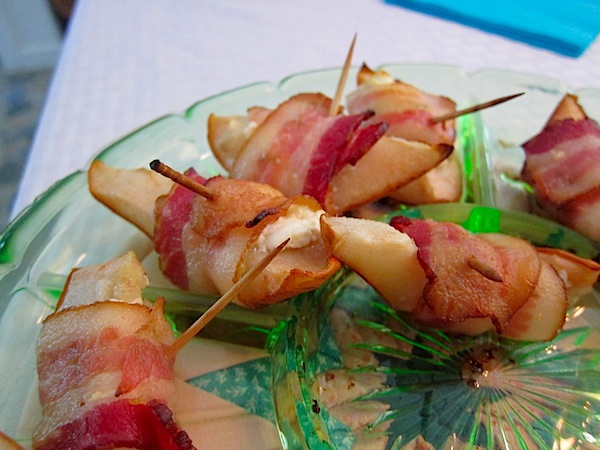 Although everyone knows cake is my true love.
Strawberry in the middle!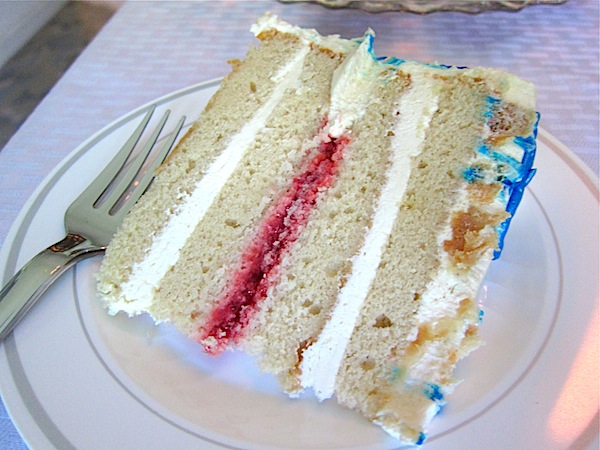 I think my favorite part of the shower was a newly-wed game that the hosts had put together with Matt's input. I did pretty well, but was stumped on a few of the questions.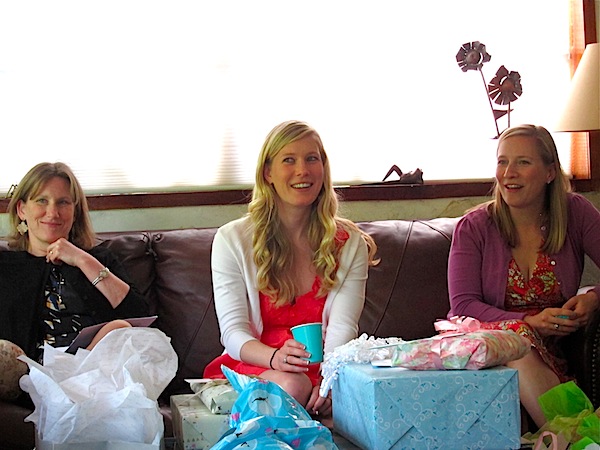 Opening gifts was pretty fun too!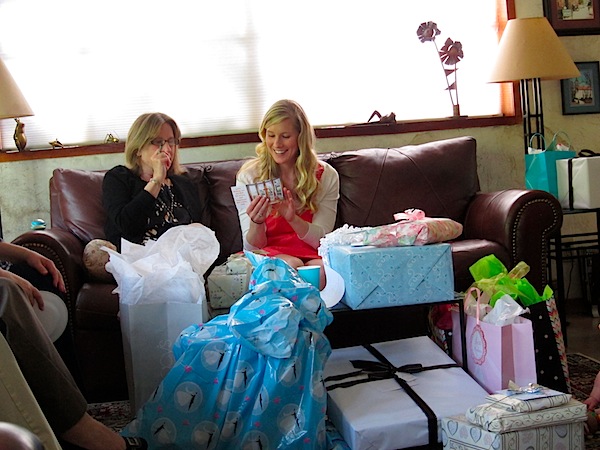 China from my mom!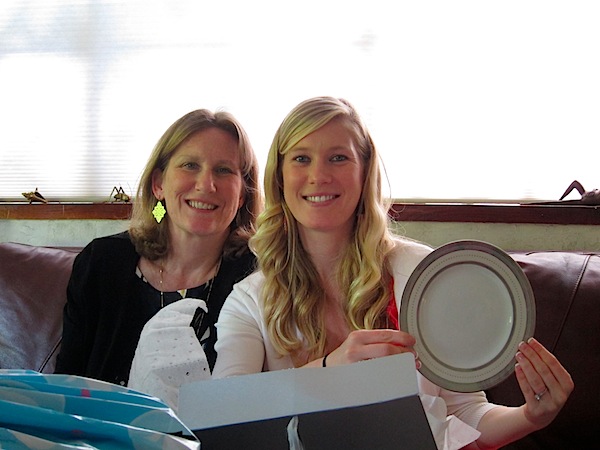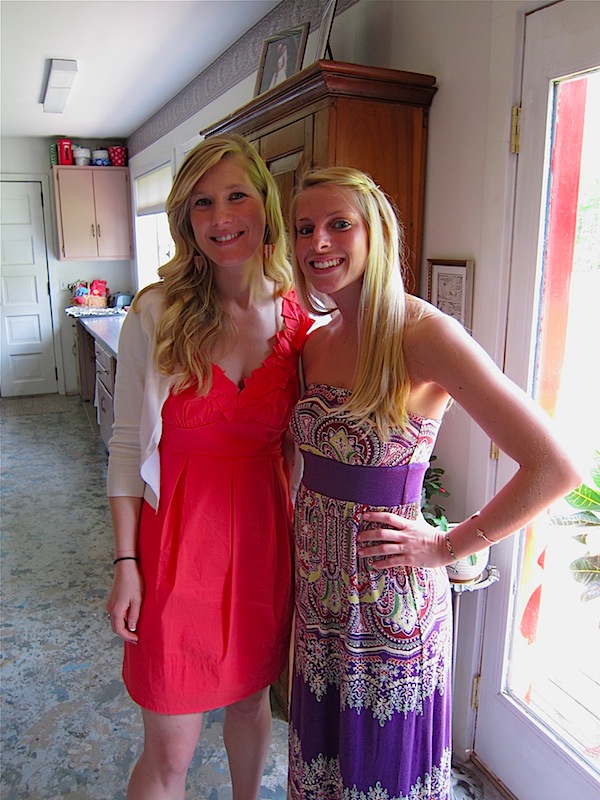 I hope the guests had fun too – I think Mazen loved being around so many ladies…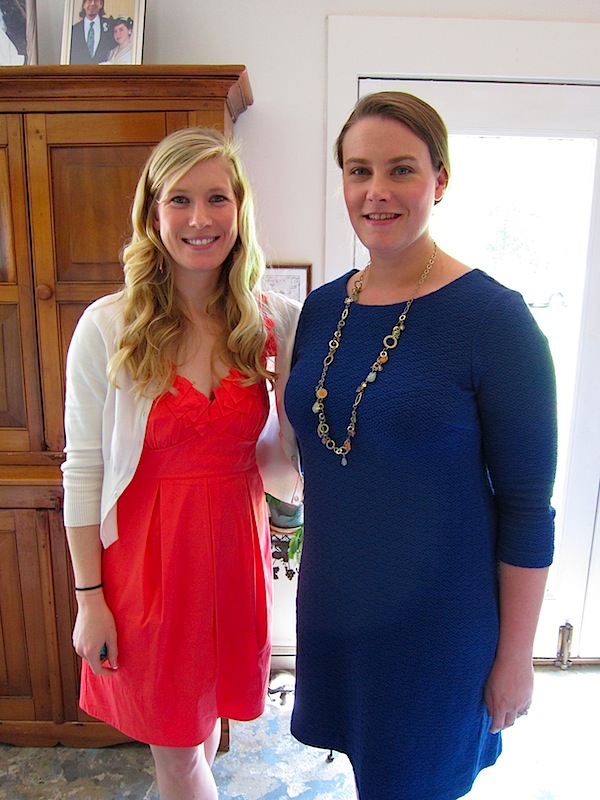 The shower was only the highlight of the weekend – I also got to spend tons of quality time with family and friends. I'm sad it's all over, but so thankful to the hosts for such a sweet shower.