Food truck Wednesday!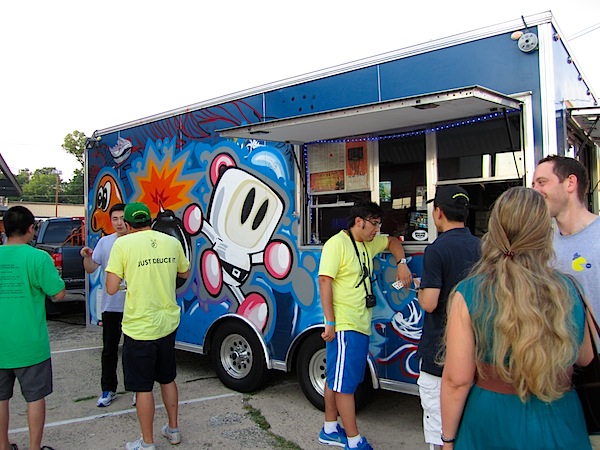 Well not really – I think there are trucks at Fullsteam Brewery most nights! Side note: I love food trucks as long as I have a table. I can't stand eating while standing up – I'm a fast eater and have learned that I do much better if I can sit down and savor my food!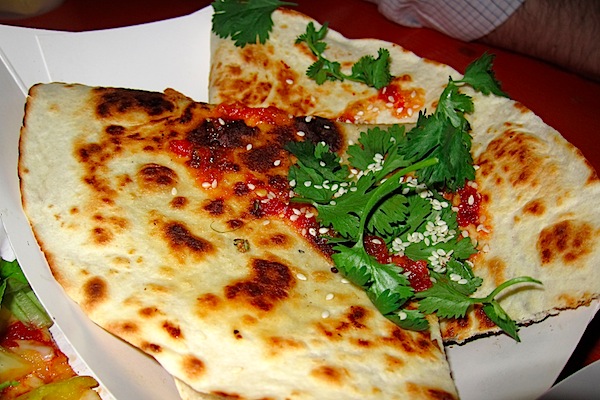 Tonight, we met up with friends and a birthday girl for beers and celebration and it was so nice! I love random Wednesday outings. Matt and I shared a spare rib quesadilla, tots, and a spicy goat cheese slice of pizza.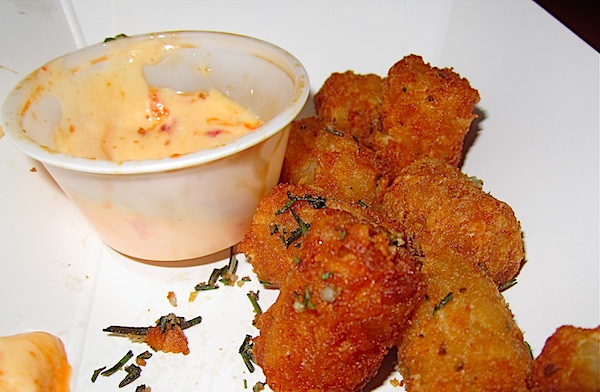 Oh man, those tots hit the spot. And the quesadilla was fabulous.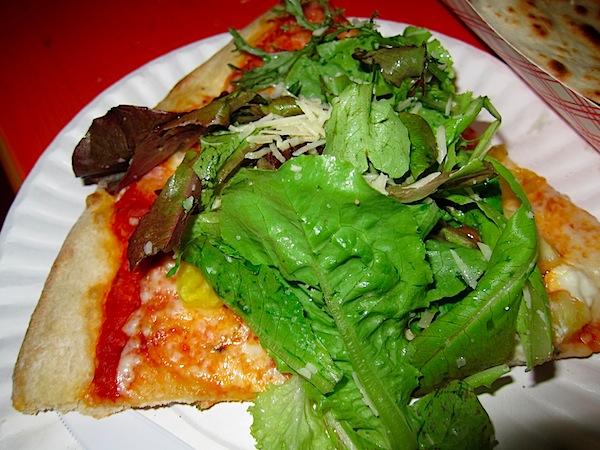 I had one summery white beer, and it was just one of those nights where it went straight to my brain and left me with a massive headache – maybe I'm dehydrated since Wednesday is bootcamp in the am? Regardless, I'm heading straight for bed and I'm pretty excited:)
Night!