Garlic asparagus, Cajun catfish, and rice and beans!  Matt and I tag-teamed the cooking last night and dinner came together so much faster.  Loved this meal. In the next few weeks, I may be transitioning to all microwave meals and salads.  Time is of the essence.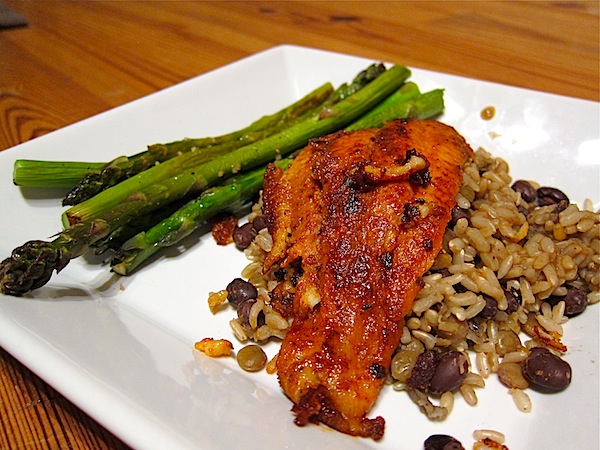 I'm thinking a wedding planner would have been a good idea right about now.

I'm so thankful for a weekend at home with only a few things on the agenda.

Only 4 more weeks at work (and a handful of days after the wedding) – this is nuts to me! Has it really been an entire school year? 

Note to self – do not plan your bachelorette party two days before the wedding.

I never thought I'd love bootcamp, but I do.

I'm ready for a big glass of chilled white wine.  Happy Friday!