…to go until the wedding!  I'm excited, nervous, a bit stressed, but mostly excited all at the same time!  A year sure flies by these days.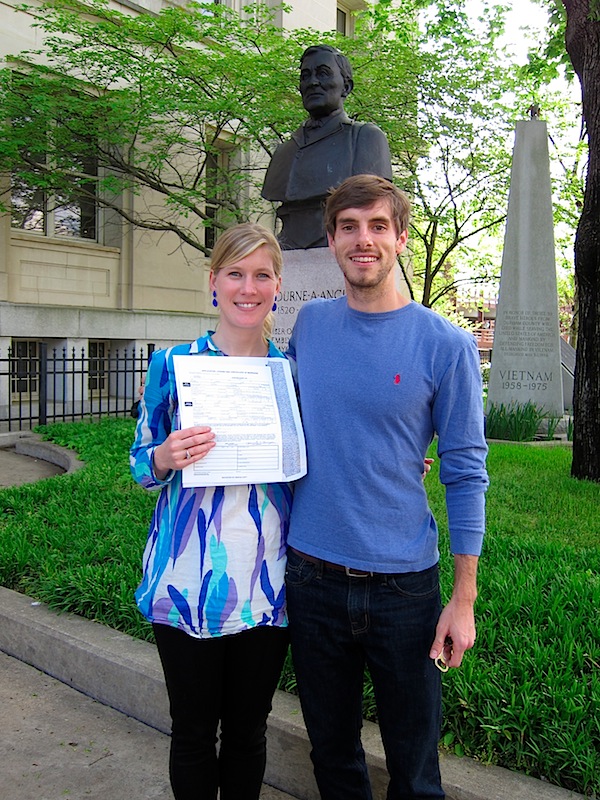 And we have a marriage license!  I wasn't expecting to have to take an oath – kinda felt like we were married after the oath, especially since a couple congratulated us on the way out.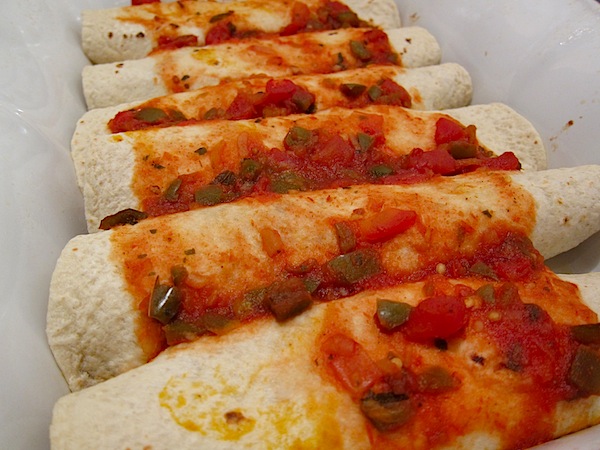 I came home and made sweet potato enchiladas to celebrate.  Only I forgot the verde sauce and had to use salsa.  Oh well!  Things are getting busy with a hair apt, hair trial, small bachelorette dinner, a dance lesson,  and lots and lots of wedding related emails to be sent in the next week.  Happy hump day.