The lovely ladies in Durham were kind enough to treat me to a bachelorette outing on Friday night! In lieu of big bachelor and bachelorette parties, Matt and I asked all of our friends to come to the island a day early to hang out and celebrate. So it was fun that I ended up having a little bachelorette party after all!
We started the evening off at the Carolina Inn, where they have live music and drinks on Fridays in the summer. Despite the chilly weather, it was packed!! The music was festive there's nothing like wine, music, and lawn chairs to kick off a Friday. We were chatting so much that I didn't even realize two hours had passed!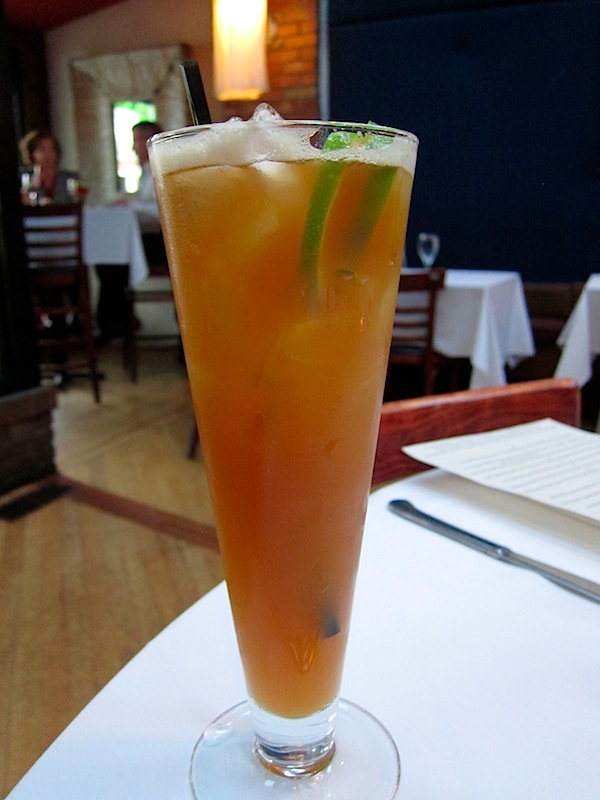 We moved on to Elaine's on Franklin for dinner – I've been wanting to try Elaine's for two years, so I was pumped that my friend Rachel chose it. The cocktails were fantastic – they make their own version of ginger beer and I had the best dark and stormy!! There was really good house made focaccia we well.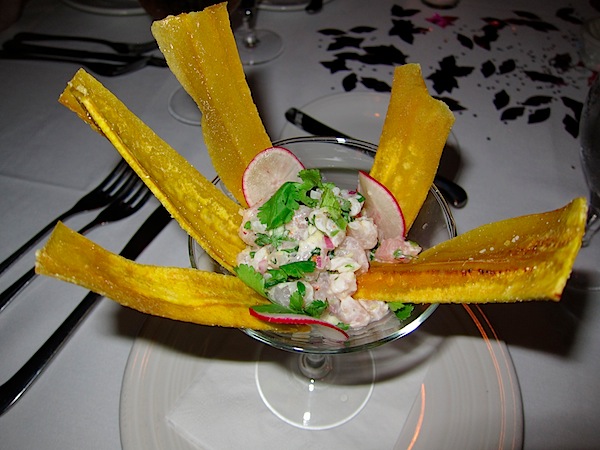 I had ceviche to start: yucatan style local fluke ceviche w/pickled habañeros, coconut milk, ginger, lime, local cilantro & plantain chips – probably another best I've ever had.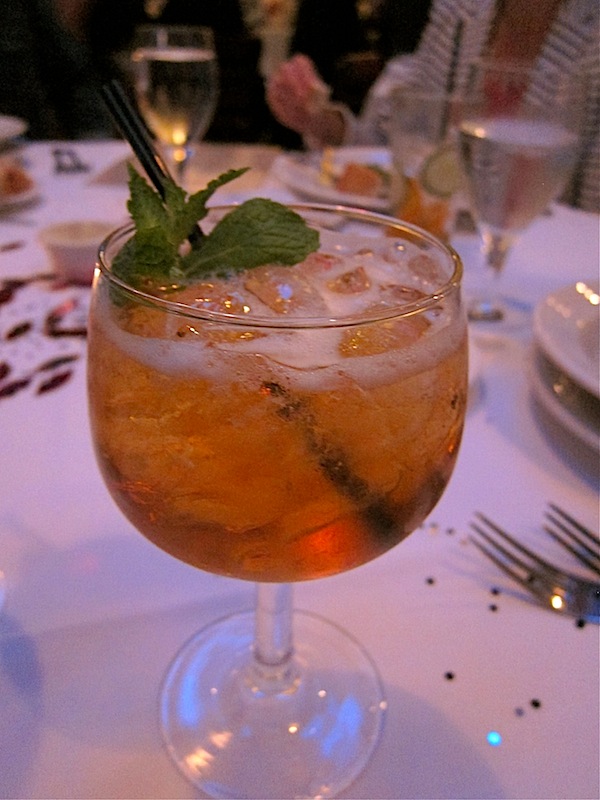 In honor of the derby, I also had a mint julep – whoa this drink was strong, but perfectly sweet and right up by bourbon-loiving alley.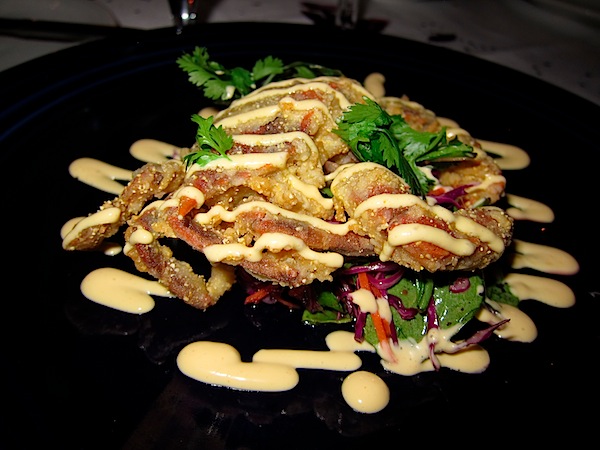 Next, I ordered: the southern fried n.c. softshell crab w/ purple cabbage slaw, millarckee farm's arugula & tabasco aioli! I know I've had softshell crab before, but definitely not often and this guy blew my socks off. And it was much better than having to dig for crab meat in the shell:)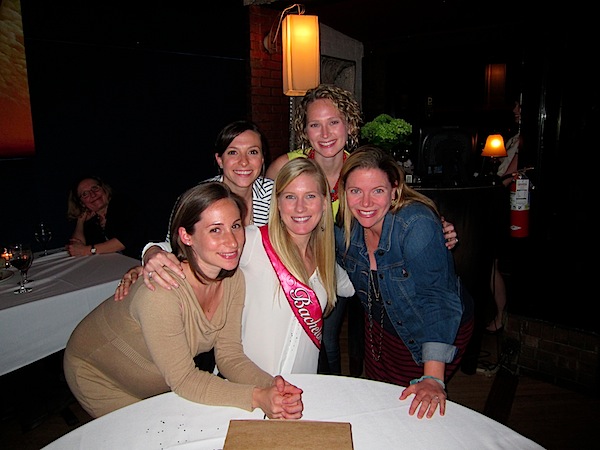 After dinner, we gathered at West End Wine Bar for cupcakes and games. These were supposed to be mini's, but the bakery gave us the big ones! 12 cupcakes for 5 girls made for a lot of sharing of flavors. Red velvet was my favorite.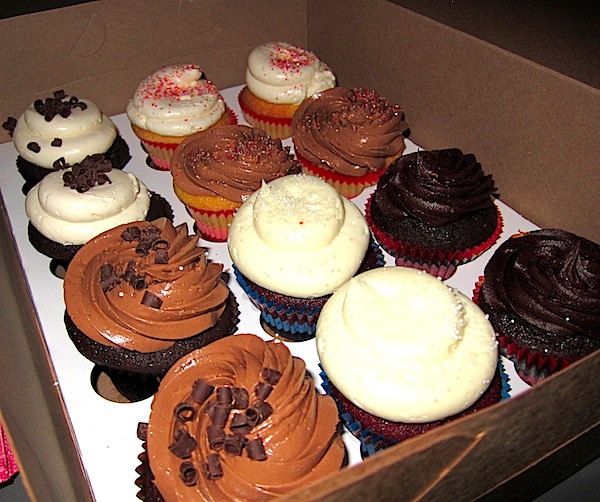 We played a version of the newlywed game with Matt's input – not sharing any details here:)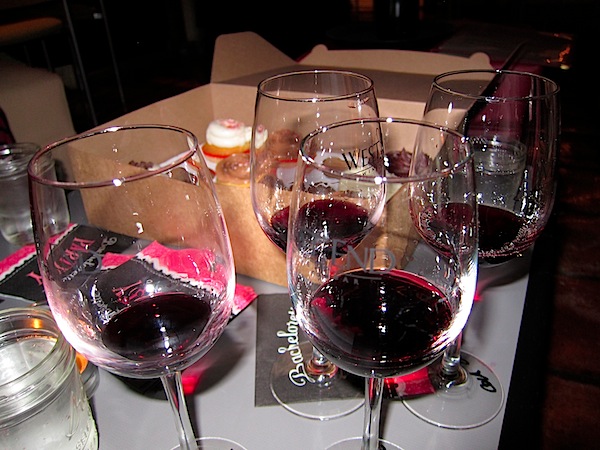 [Don't worry, she's simply posing with one of my four glasses:)]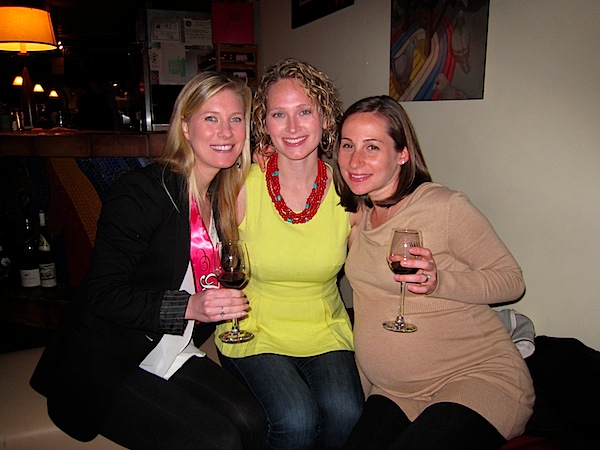 We ended the night at the coolest little speakeasy that the wine bartender told us about. We were hesitant to follow my friend Katie into this door, but it was so neat inside! Am I supposed to share the name or does that ruin the fun?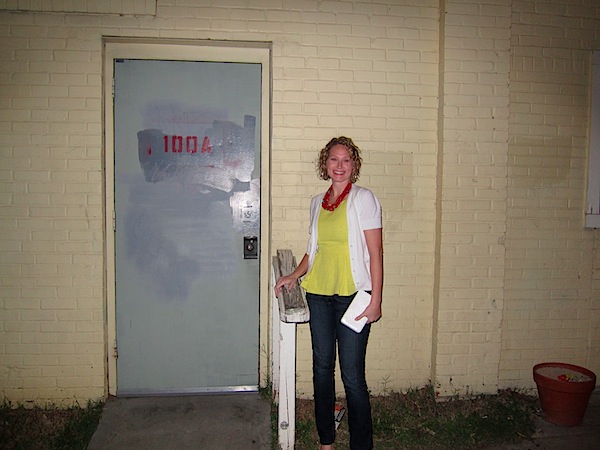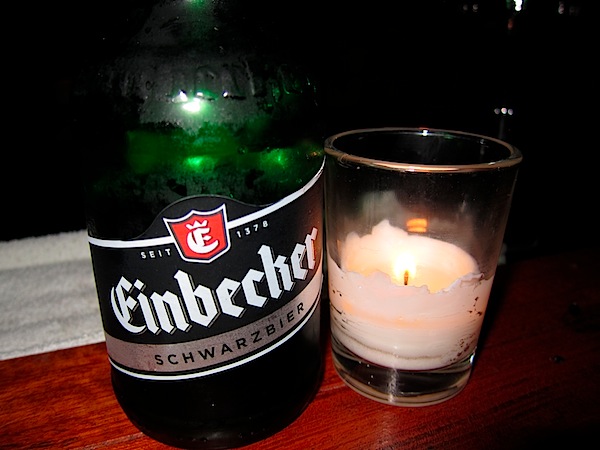 Thank to my friends for an amazing celebration – I'm only 'single' for a few more weeks!