Exercise used to be my time to clear my head – now it's the time that my to-do list fills my head and ruins my me time.
We've been eating giant salads over here, because they are quick and easy and good for wedding bodies.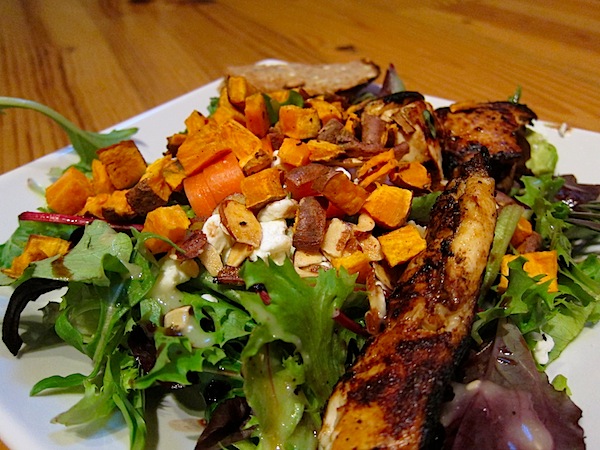 Work got crazy this week, which can be expected for this time of year – what is it about the end of school and kids acting crazy?
Sleep and I are BFF.
I'm going to the Lantern tomorrow night and I'm so pumped. We also have a dance lesson – is it bad that I'm not as pumped?
I love this weather, and all the green in Durham. Lush!
I need the ultimate romance novel to read on my honeymoon – do tell!!!!