I want to say it was a super relaxing weekend – that everything is all set and ready to go and we enjoyed salads and tranquility. Instead we ran around the house like crazy people and then engaged in some emotional eating afterwards:) Life is good.
I didn't exactly plan for the whole packing thing, and now I'm regretting some of the DIY projects I took on – why would I think it's a good idea to transport boxes of supplies and decor to an island in a small sedan? Matt and I had the tape measure out late last night, and I think it's all going to fit.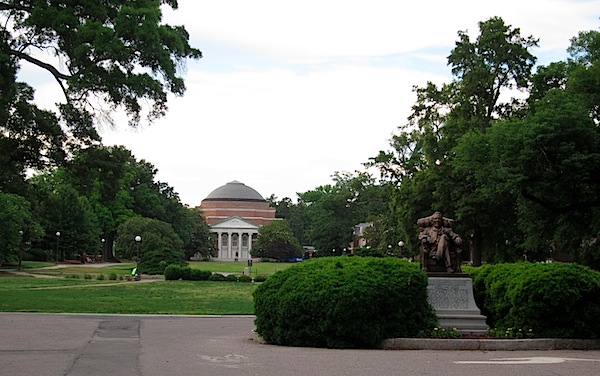 Saturday night, we took a break and ventured out to Watt's Grocery in search of light appetizers. We enjoyed strolling through Duke's campus – only a few more weeks of lovely campus walks.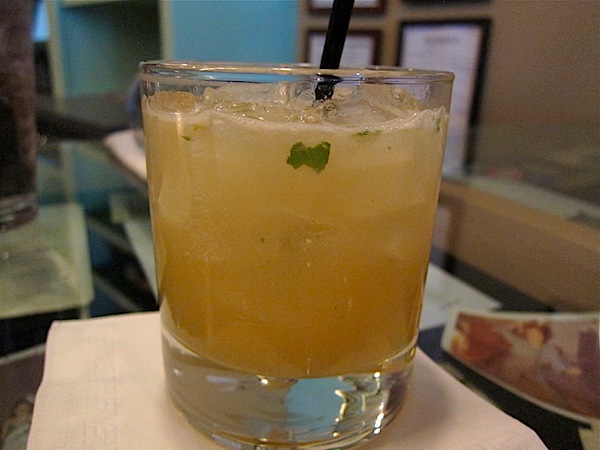 I ordered a delightful bourbon drink make with ginger syrup and mint.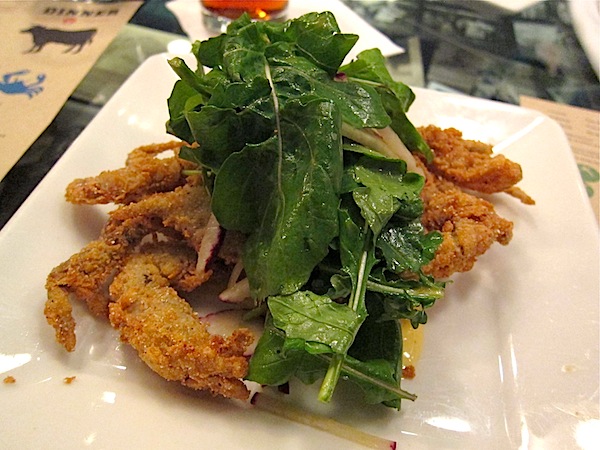 And Matt and I shared a soft shell crab with a spicy aioli and the pimento cheese – both were awesome.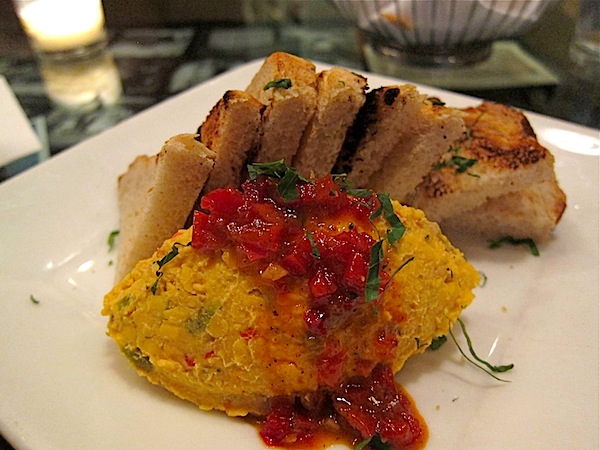 Afterwards, we walked to our favorite neighborhood bar – The Federal – for one last snack. They were out of a bunch of stuff on the menu because of holiday weekend crowds, so we ended up with this giant nacho platter. It's like we hadn't already had enough cheese and thought this would be a good idea. As we cleared the plate clean, I told Matt we really are a perfect match:)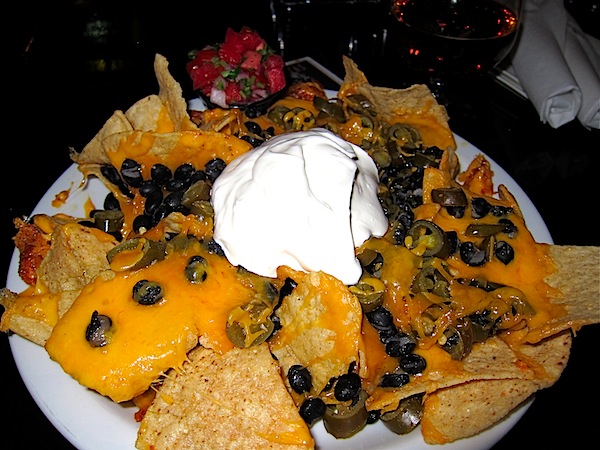 On Sunday, we lured my parents over with lasagna to help stuff welcome bags and bake whoopie pies.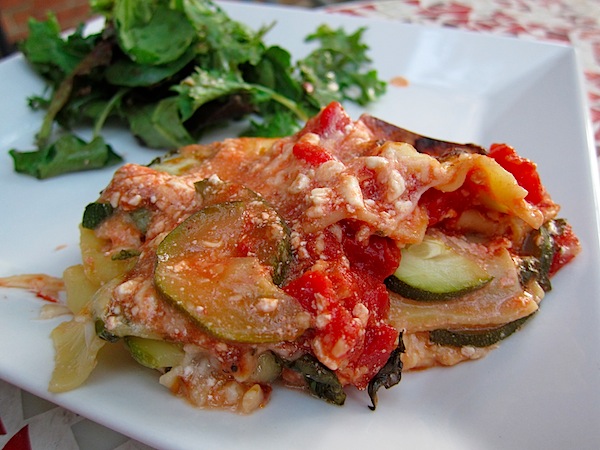 I've given up on keeping the apartment clean – there's stuff everywhere, and since we're moving soon, there's no point in finding a place for most things.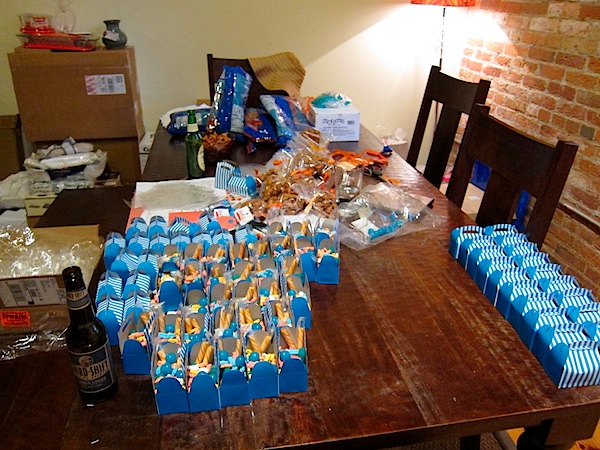 The men meticulously filled little boxes with candy and took their job as icing testers very seriously.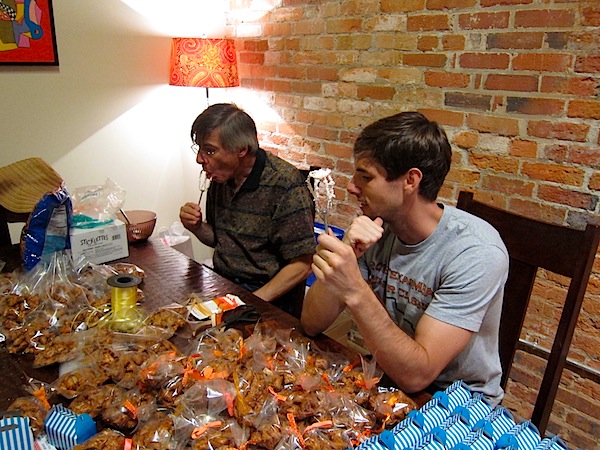 We leave Wednesday. Who knows if and when I'll blog. I hope to soon be on cloud 9.