I promised more detailed posts from the wedding weekend, so here's the Thursday night recap! Because most of the rentals on the island required three-night minimum stays, and we knew our guests were spending a lot of money to travel, Matt and I ultimately decided to do bachelor and bachelorette parties on Thursday night. We had separate pre-parties and then combined the festivities on a boat that we chartered from nearby Carolina Beach. Since there's only a small grocery store and no liquor store on the island, coordinating dinners, transportation and docking, and drinks for the boat required an incredible amount of planning. I may have told Matt that I regretted taking on all the planning for Thursday night a couple of times, because it was just too much only two days before the wedding, but in the end it was SO.MUCH.FUN!! I'm so, so happy we decided to get everyone together on Thursday, and I think having one more night on the island made it more relaxing for our friends.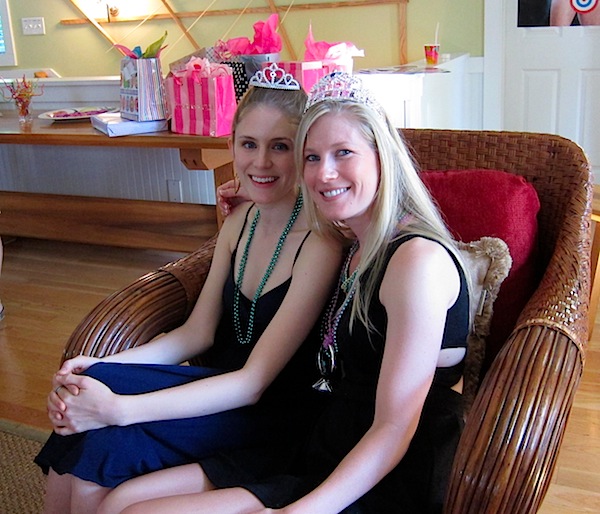 For dinner, my sister helped me get supplies for a taco bar and we picked up a pan of spicy pulled chicken from the market on the island.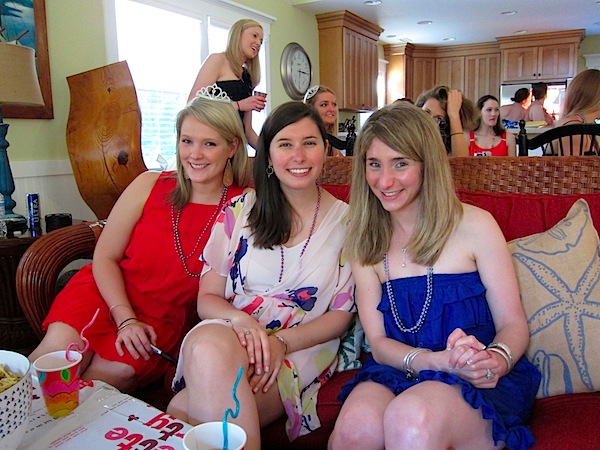 My sister and bridesmaids also did an incredible job planning a surprise lingerie shower!!!!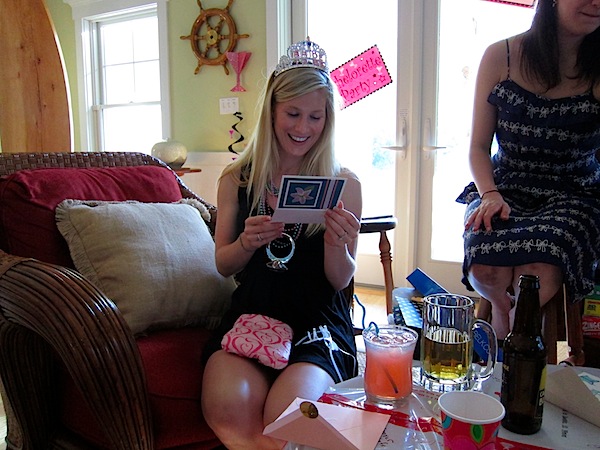 I loved it so much, and got some nice gifts:)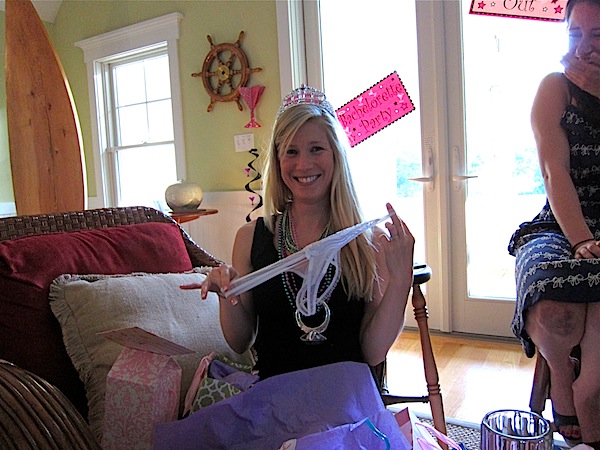 After dinner, we met up with the men (who had a pizza party with beer pong:) and we all headed to the harbor to board the boat.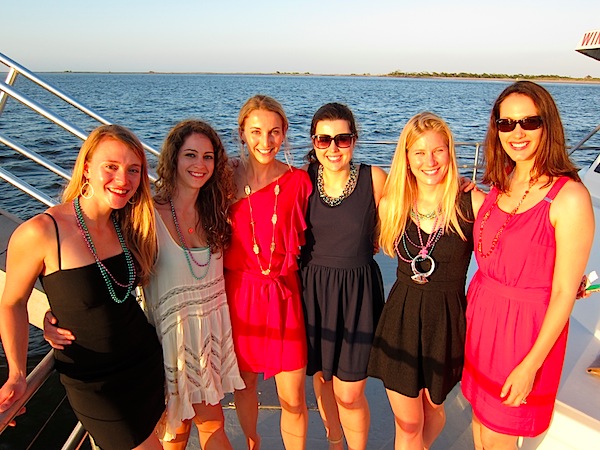 We brought a couple of kegs with us and two of my bridesmaids took care of the playlist for a dance party on the top deck.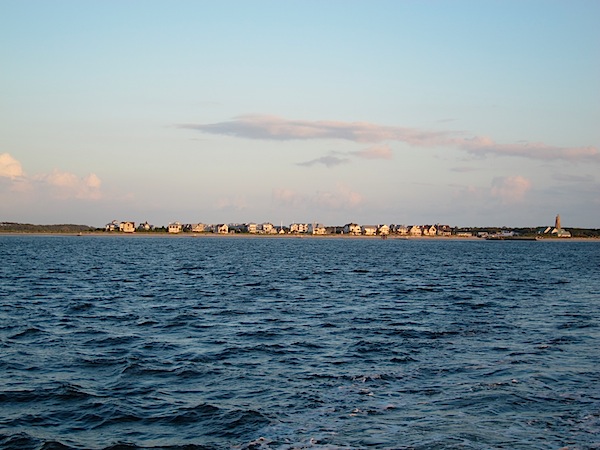 For some reason I hadn't thought about how beautiful the boat would be! The water was calm and peaceful and the sunset was gorgeous. Did I mention the weather was perfect?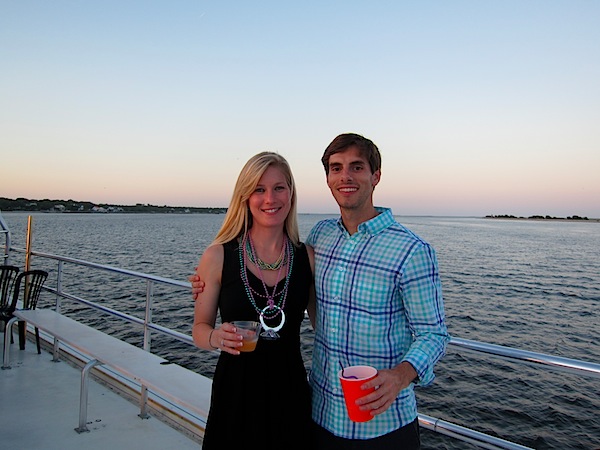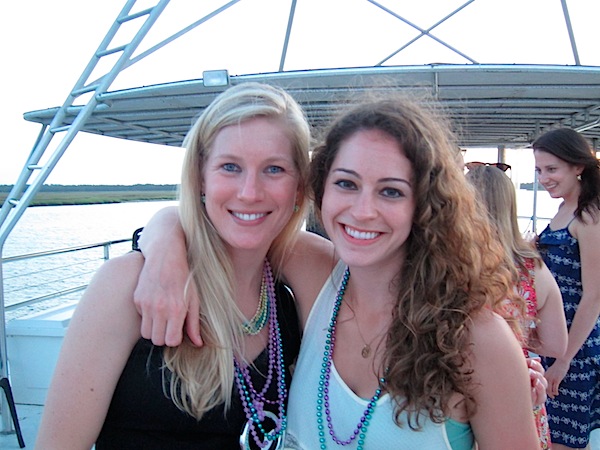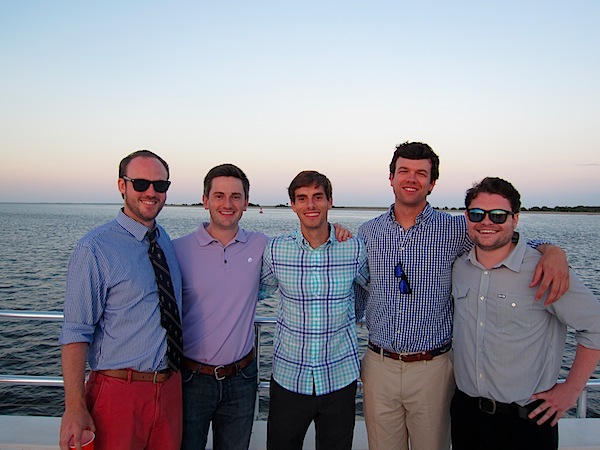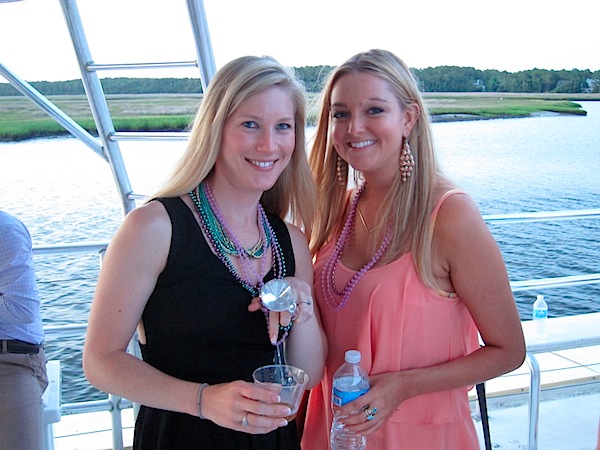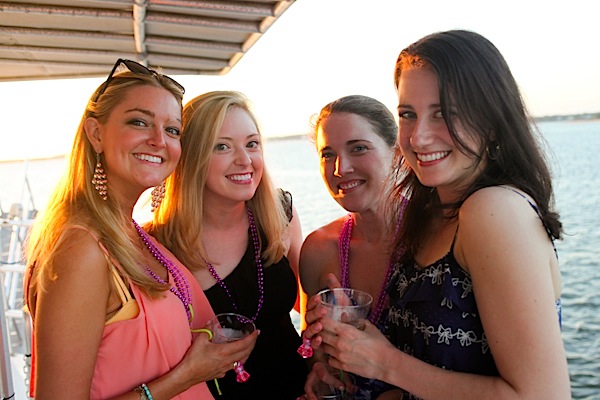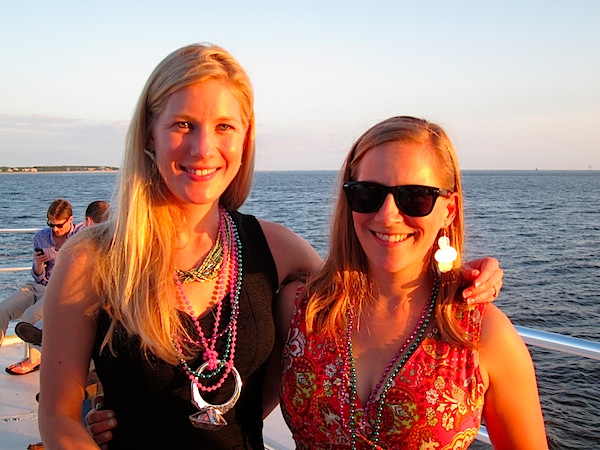 My mom also spent hours in the kitchen making her famous whoopie pies for dessert – everyone loved them!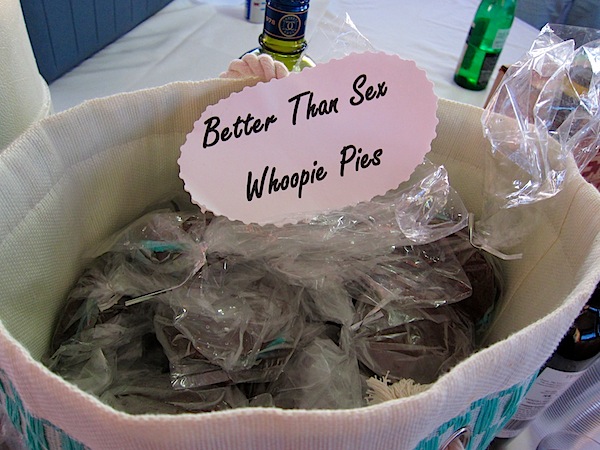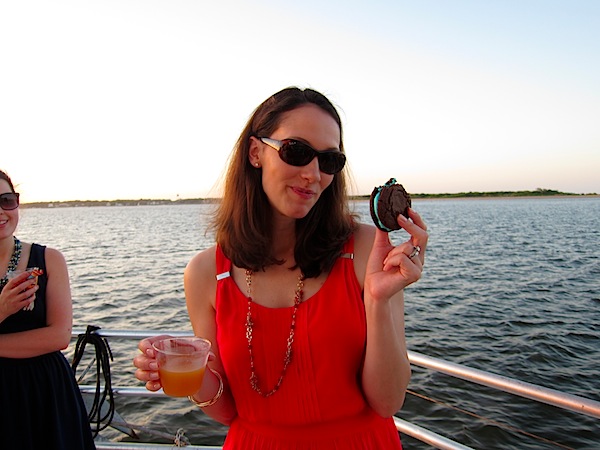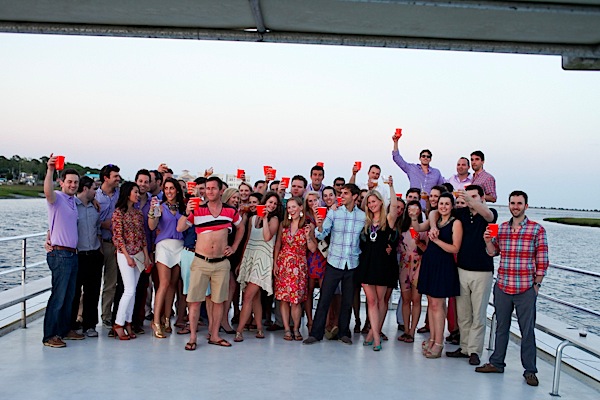 Other than the wedding, this may have been the most amazing night of my life!!!