The Friday before the wedding was another beautiful day! Almost everyone went to the beach, and I continued to be overwhelmed by how many familiar faces were in one place! I hid out under an umbrella to make sure I didn't get much sun before the big day. Around 5, we headed to the adorable chapel to rehearse the ceremony.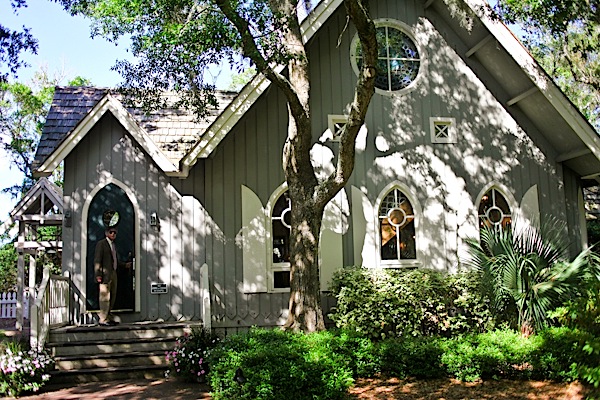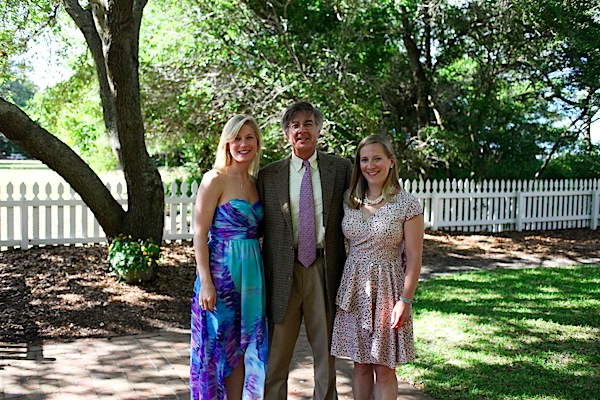 Is it bad luck to walk down the aisle? I hope not!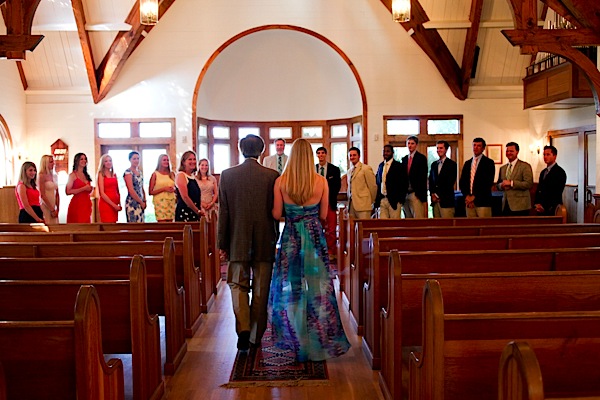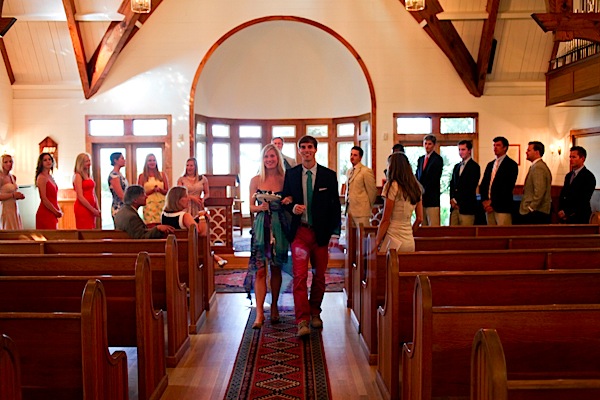 Everything went smoothly so we had to kill time with picture-taking before the rehearsal dinner.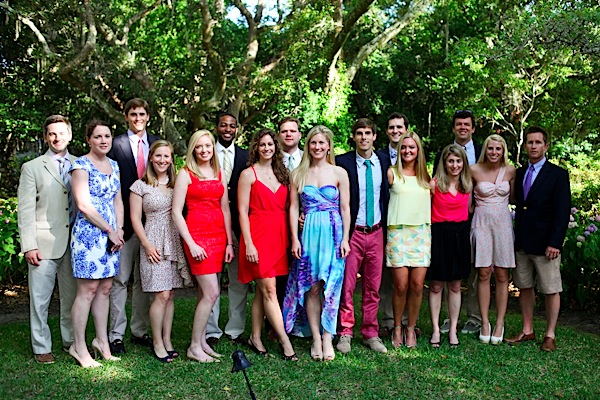 Dinner was hosted by Matt's parents on the terrace of the Bald Head Island Club. It was wonderful!!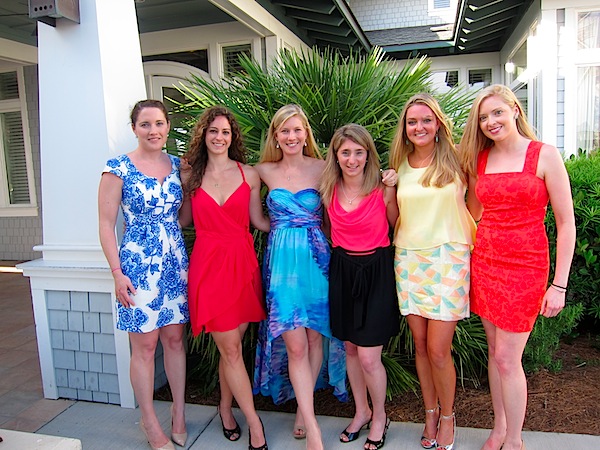 A fancy event was being held the next day, so we were lucky enough to be able to use the beautiful tent at no extra cost!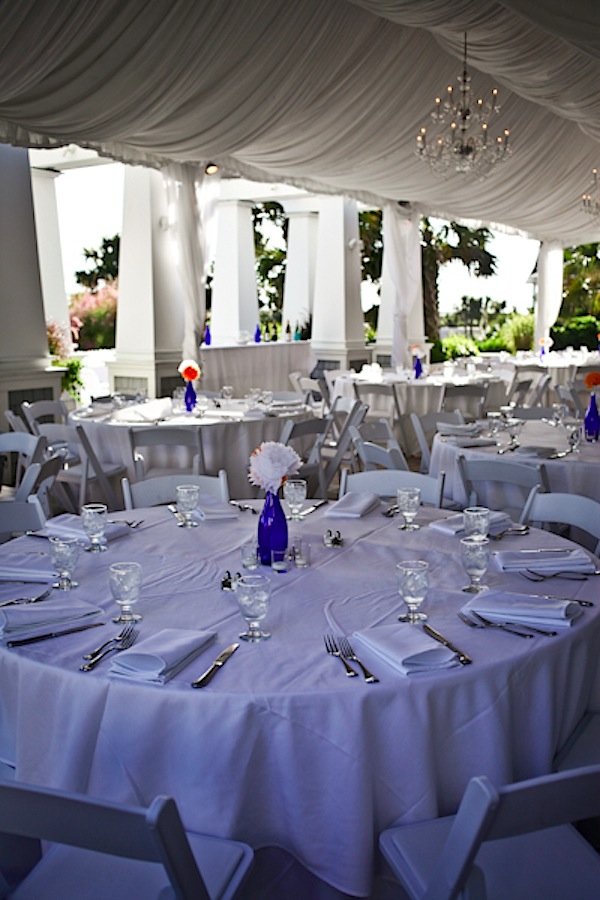 Matt and I made the tissue paper flowers for the tables and put them in blue seltzer water bottles I found at TJ Maxx.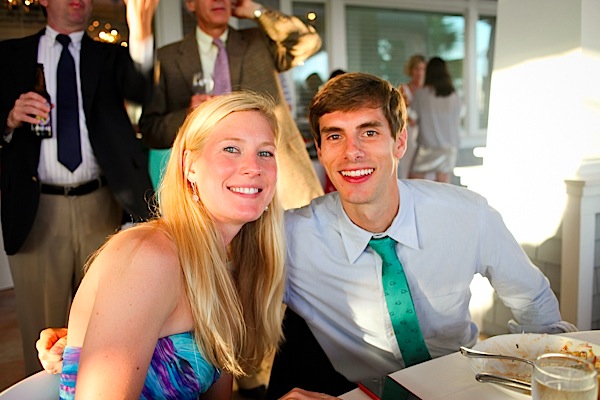 The food was a traditional bbq buffet with cornbread, bourbon baked beans, pulled pork and chicken, grilled vegetables, potato salad, and an awesome corn and blue cheese salad. We didn't do a tasting for the menu, so I was so excited that the food tasted great.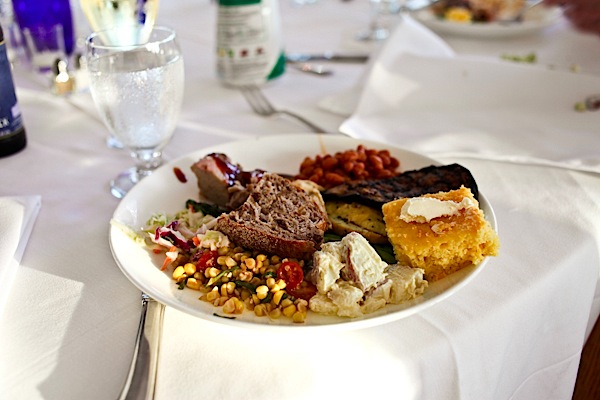 Dinner felt so festive because it was the first time I got to see many of the family members who had come for the wedding, and I got to meet some of Matt's for the first time too – there was lots and lots of conversation and catching up.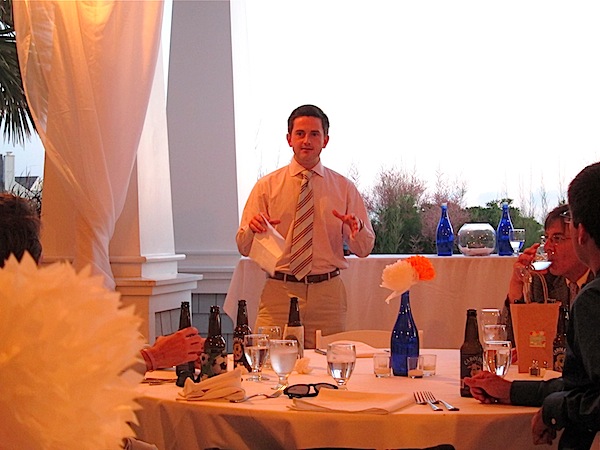 But my favorite part of the night was the toasts! Matt's best man and other friends spoke and Matt's Dad and my mom said some sweet words – it was fun to reminisce about the last seven years of dating and our awkward years in college:)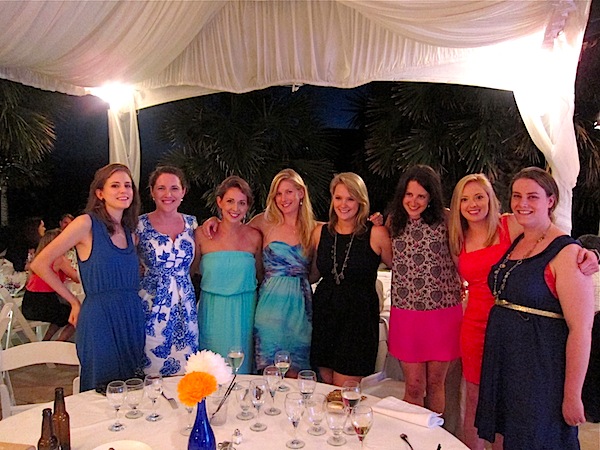 Prom shot!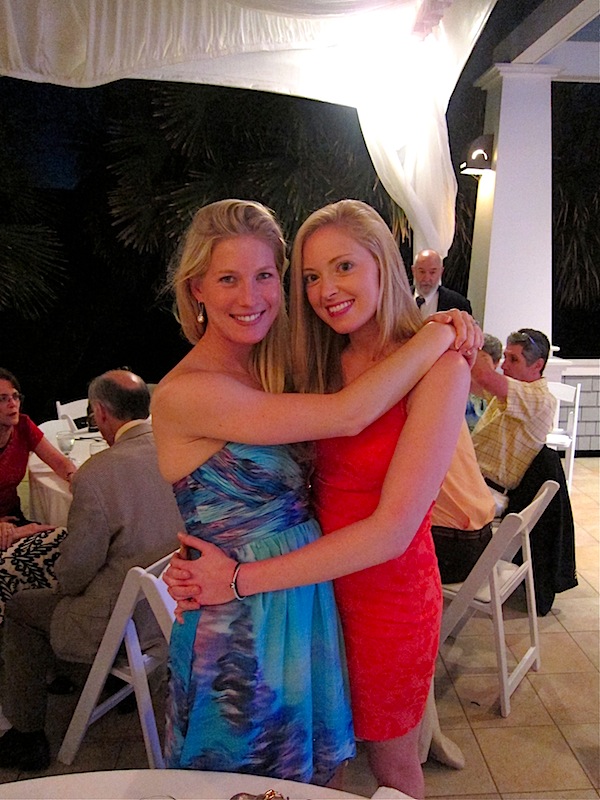 Of course, no night on the island was complete without an after-party. I was late arriving because my golf cart actually broke down!! And since I had to get to bed on the early side to feel good for the big day, I only stuck around for 30 minutes. It was so hard to pull myself away! I mean all my best friends playing flip cup together? That had to be a fun party.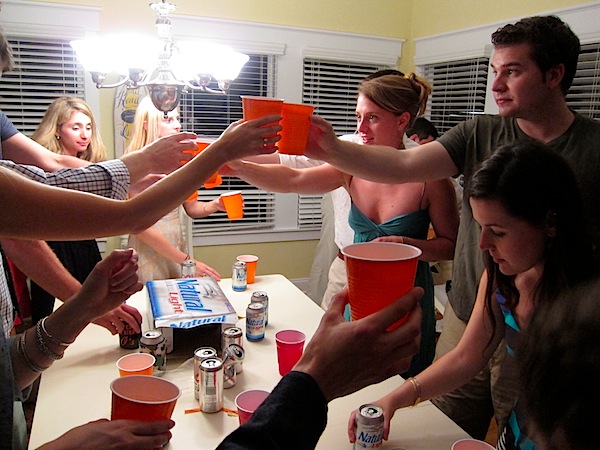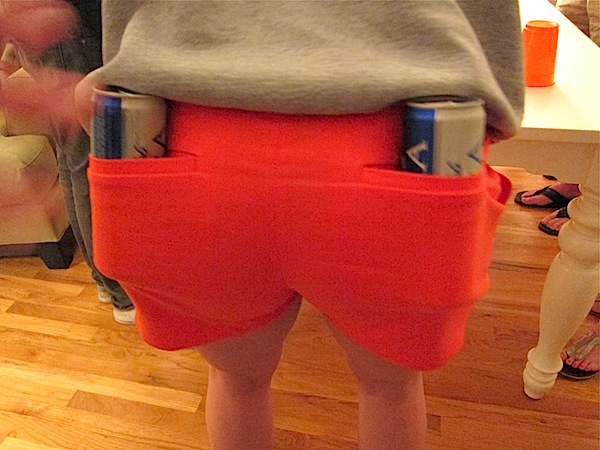 Boy, am I sad it's all over.