It feels like I've been waiting forever for this day! Today we leave for our honeymoon in Europe and I'm beyond excited. All I want to do is eat, drink, relax, and take in the culture of each and every one of our stops. Matt and I have never been to Europe together and neither of us has been to most of the places we are visiting!
We are starting out with visits to the islands of Mykonos and Santorini, and then making a short stop in the Amalfi coast before jumping on a cruise! We had originally just planned the first part of the trip, but when we realized we might not ever have so much vacation time again (umm, until retirement?), we decided to add a cruise to maximize our stops while minimizing hotel changes and long days of travel. We also figured that we'd be out of money once we boarded the cruise, so it will be nice to have all of our meals included for the second half of the trip!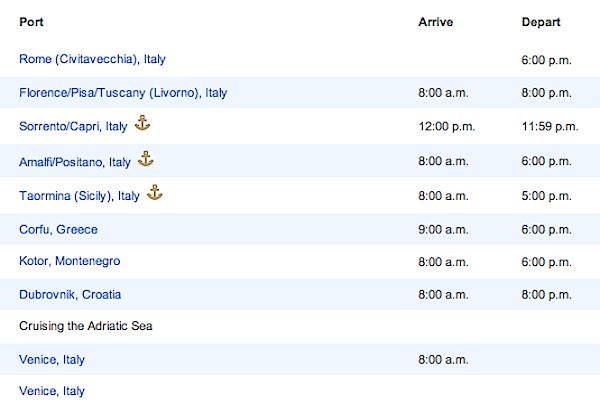 I'm hoping to stay active on Instagram and pop in a few times with pictures, but other than that, I hope to be MIA:)
Adios!