Hello from the big D! I've been in Dallas for a week now, and it finally feels like home. This is the first time I've moved with lots of furniture, and it took a long time to get everything arranged and unpacked. I'm so ready to stay in one place for a little while!
Of course, I've already had some lovely meals – Matt and I drove to Dallas in my car and stopped in Knoxville, TN on the first night. The main square was so cute and we enjoyed dinner at a vegetarian cafe called The Tomato Head. Its been a bit hard to get back into semi-healthy eating after all the treats in Europe….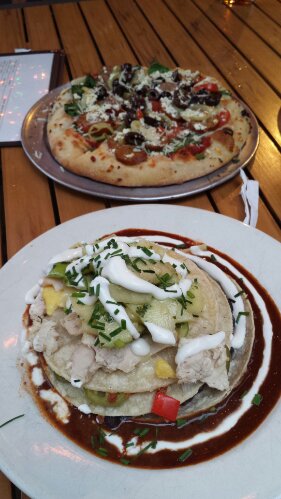 especially when we got to Memphis!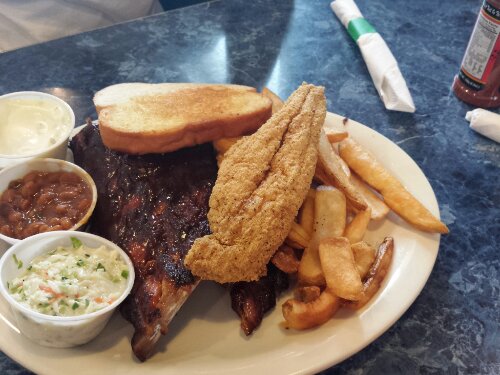 We ventured down to Beale St. and got lured into one of the bbq joints. I tired the ribs and catfish and both were awesome.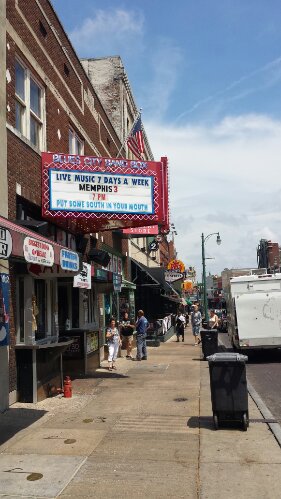 The second night, we stopped in Little Rock, AR – the city was cute and clean and seemed like it was very up and coming. We experienced a terrifying thunderstorm while walking around and had to duck into the Flying Saucer for a ridiculous beer selection.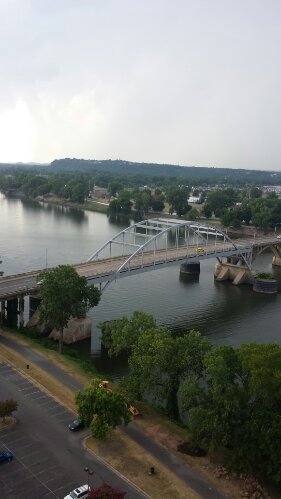 I was pretty excited when we finally made it to Dallas! And it's hot, but I'm finding the weather more enjoyable than NC because the humidity is lower! We had one day in the 90s that felt like fall to me:)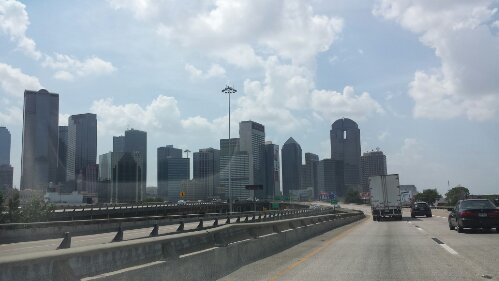 I loooove our new space, and even though we had to downgrade to a one bedroom, it feels very spacious. Everything is bigger in Texas when it comes to housing, that's for sure.
During our first weekend of exploration, we tried one of the many taco joints and had a fun experience – three tacos and two sides for $10!!!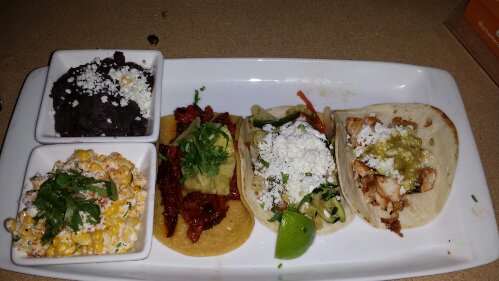 We also met some friends out on the town and ventured into the Deep Ellum district, which was very cool. I was then introduced to the dance scene at the Ritz Carlton – a true gem!
Adios, friends.