Even though I love restaurant week, I've had some bad experiences with it in the past – poor service, limited menu, or just blah food. When I heard about it in Dallas, I quickly went to OpenTable, but all the restaurants I wanted to try were booked. So after reading some reviews, I picked Salum. I probably wouldn't have picked it otherwise, so I'm happy that I stumbled upon it!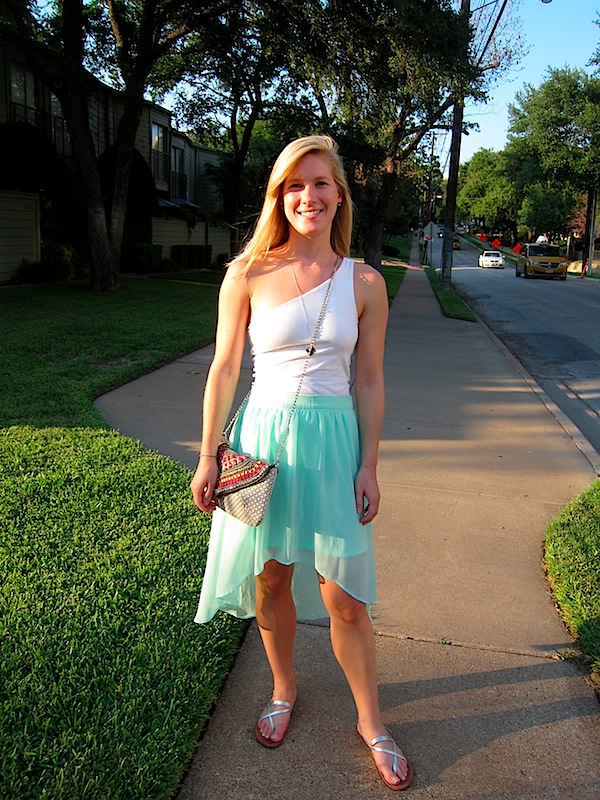 The weather has been perfect for strolling around the neighborhood! Our reservation wasn't until 8:30, so Matt and I stopped and grabbed cocktails on the walk to the restaurant. I've been drinking way too many margaritas since arriving in Dallas:)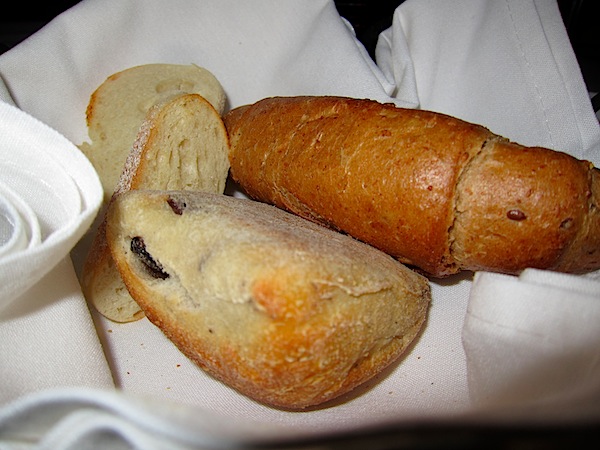 When we got to Salum, we were seated immediately at one of those long two-tops tucked in a corner. We felt kinda far apart, so the hostess quickly moved us to a four top right by the open kitchen.
The bread basket was great – there was an olive focaccia bread that was especially good. For my drink, I decided to go the wine route, and our waitress brought four different reds for me to taste. I love, love it when servers do this unprompted. I ended up with an incredible zin!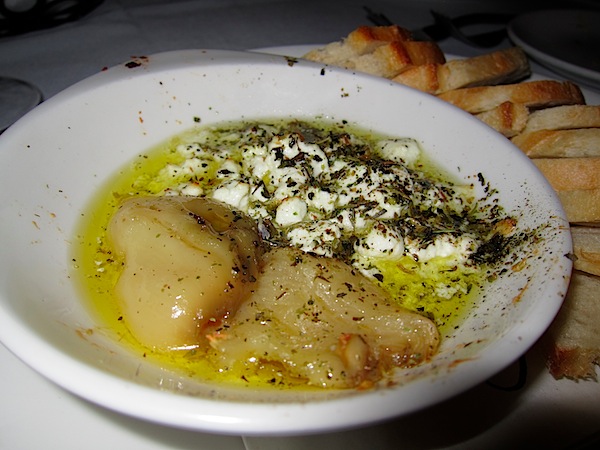 My first course was the Texas goat cheese baked with roasted elephant garlic in olive oil. Of course, Matt and I finished off the bread in the basket before I knew I was getting this, so I ended up eating a ton of bread. I asked the server for more of the olive focaccia for dipping though and she brought a fresh basket straight from the oven. It was heavenly.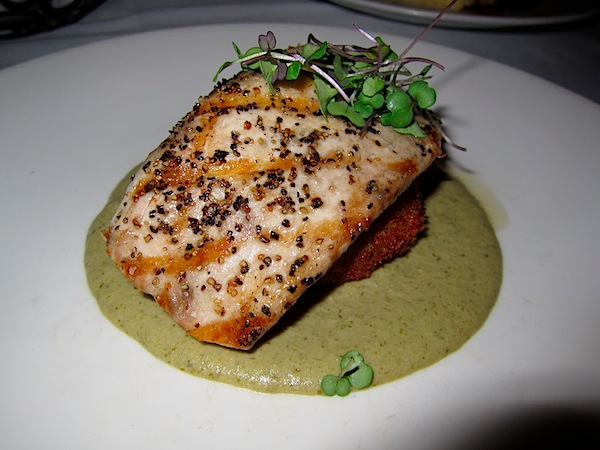 My entree was the grilled mahi with a pumpkin seed pipian, chorizo, and potato croquette.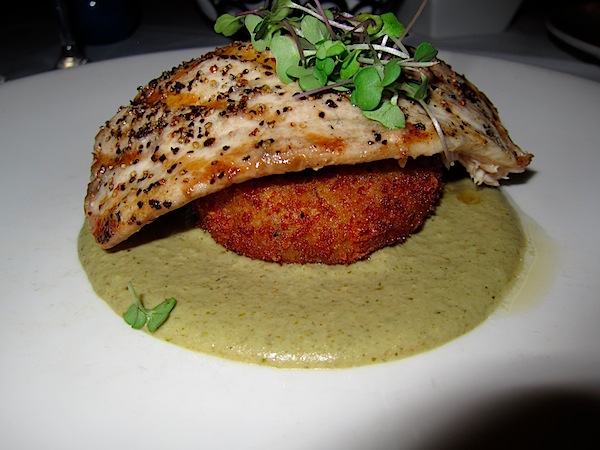 Everything about this dish was fantastic – the actual mahi was simple and rubbed with some incredible seasoning and the sauce was light but flavorful. The croquette was the best part though, because it was a thick and cheesy and balanced the fish perfectly. I love it when a fish dish comes with a heavier side. The portion size was just right.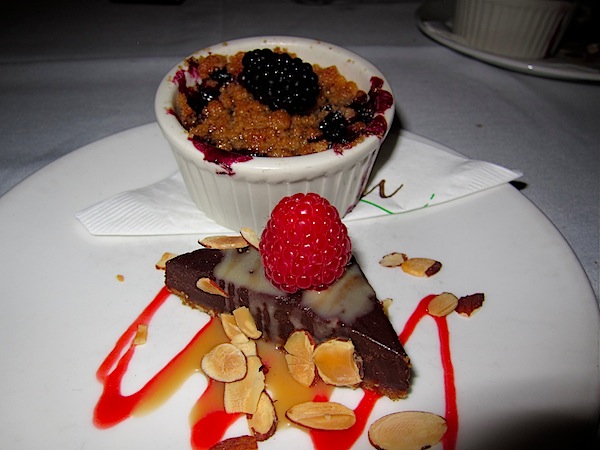 Dessert was a duo!!! The chocolate caramel tart with an almond crust and a mini apple and berry crisp. Both were awesome and I enjoyed getting two mini desserts and not having to share either one:)
This was definitely the best restaurant week experience I've ever had!