The weeks are just flying by! I can't believe next weekend is Labor Day and then summer is over:( Although, I must admit, I'm looking forward to cooler temps in Dallas, so we can actually sit on all the awesome outdoor patios. I took it easy this weekend because I planned a little trip to the Texas hill country tomorrow. I know as soon as Matt starts work, days off will be a rarity, so I figured we should check out another area of Texas while we have the time off.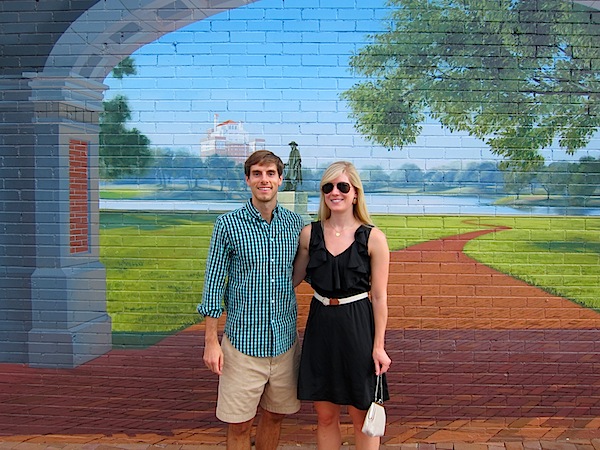 Anyway, we stayed in on Friday night and had pasta with friends, and then planned a pizza date night for Saturday in a different neighborhood. I was super excited to check out the Bishop Arts District outside of downtown because I've heard it's charming and has great good. The rumors are correct!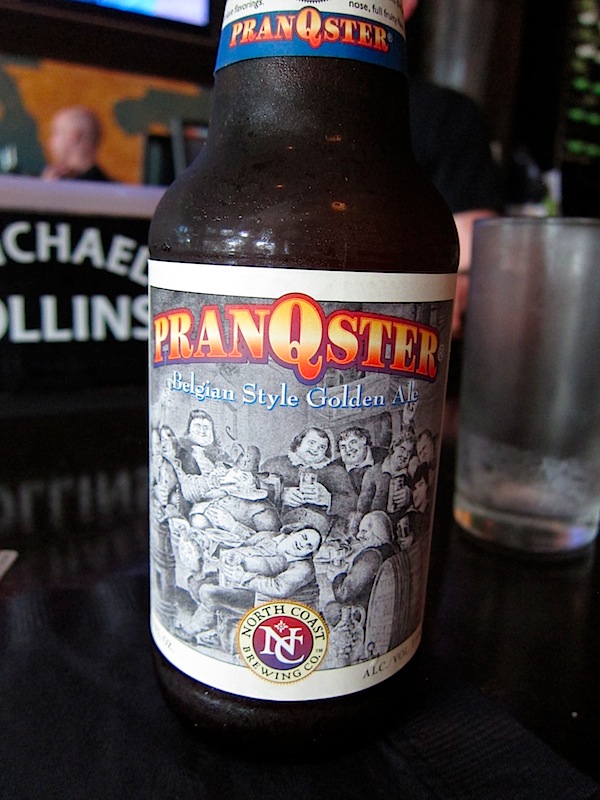 We arrived early and attempted to walk around, but it was too hot and we didn't make it far. We gave up and grabbed a beer in the cute Whitehall Exchange to kill some time before dinner. I was a tad disappointed that they didn't have beer on tap, but found one of my favorite bottles.
For dinner, we walked over to Eno's Pizza Tavern. The space was adorable and much nicer than your typical pizza place. They had tons of great local beer on tap, although it was pricey at $6 for just a 10oz pour. I understand the high prices when the beer is high ABV, but I didn't get why a small pour of a 5% wheat beer would be so expensive. I loved my saison though!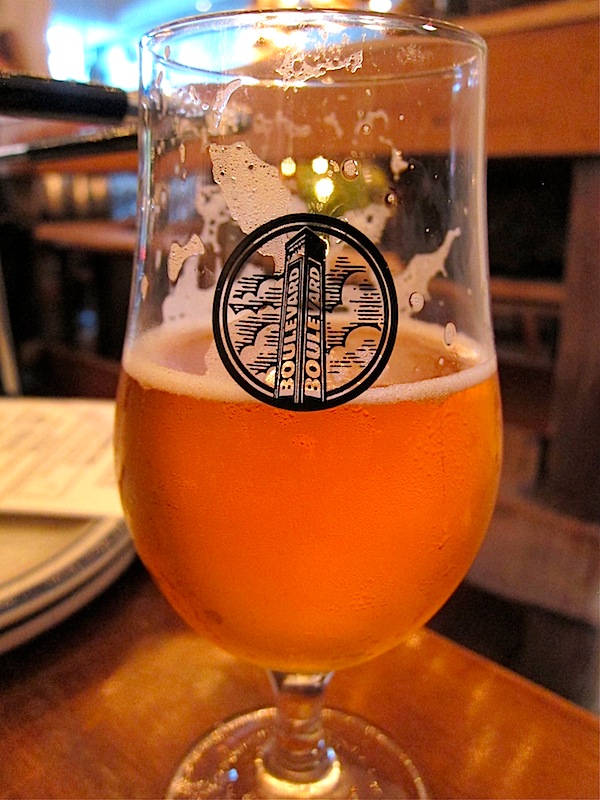 There were a lot of good salads on the menu and the large was enough for two big plates. We ordered one with fresh jalapeno, roasted pork belly, and a local tarragon honey vinaigrette. I think I was imagining chunks of crispy pork belly (aka bacon), so I was a bit disappointed when it was more like cubed white pork chop. Everything else about the salad was lovely.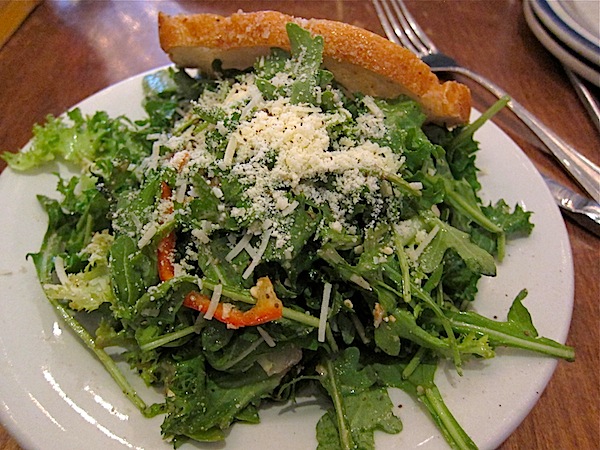 There were lots of fun seasonal ingredients available on the pizzas and it was nice that they allow half-n-half on the specialty pizzas. We ordered half with spicy sausage, American calabrese, and Benton's ham with a honey drizzle, and half with basil, garlic, mushroom, charred tomato, and ricotta.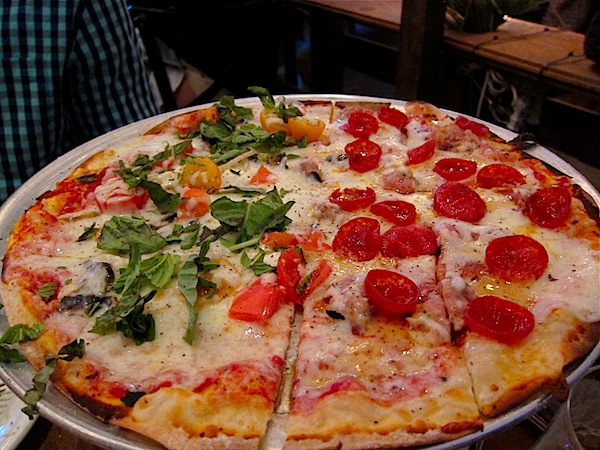 Both kinds were great, especially the honey and with the spicy sausage meat! The crust was super thin and almost like a cracker. While I liked the crunchy crust, I think the lack of doughy edges on a 14 inch pie and the $16 price tag make the pizza seem like kind of a rip off. I loved every bite though.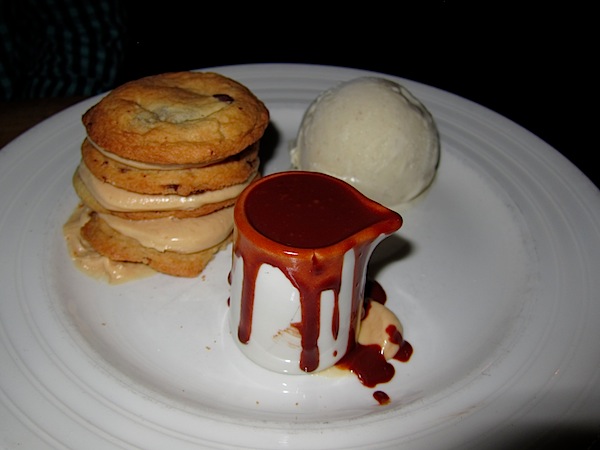 The highlight of the entire weekend was this cookie tower. I saw it on the Tillman's Roadhouse menu and pretty much knew I had to have it. And then it exceeded expectations! There were four cookies that were gooey inside with peanut butter icing in between each. The stack was served with banana ice cream and a warm ganache that Matt kindly drizzled over everything.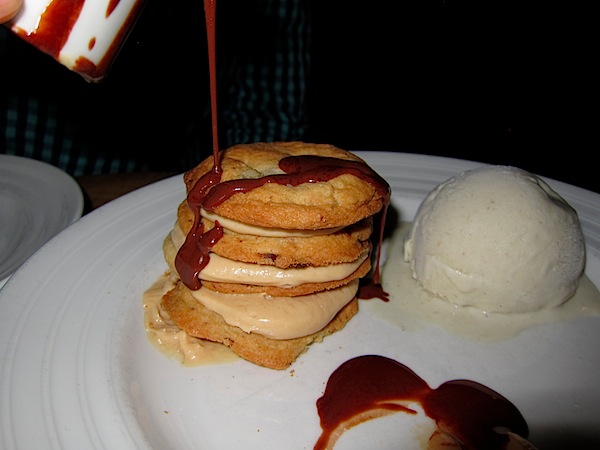 Since Matt and I can be competitive when eating dessert, we cut the stack in half to define the portions:) This smushed everything a bit, but I think you can imagine how delicious this was even from the messy picture.
I WILL be back for the stack again. I'm officially obsessed.