I've gotten quite a few requests for snaps of our new space – so here it is! The best part is that it's on the 7th floor with lots of windows, so it gets amazing light.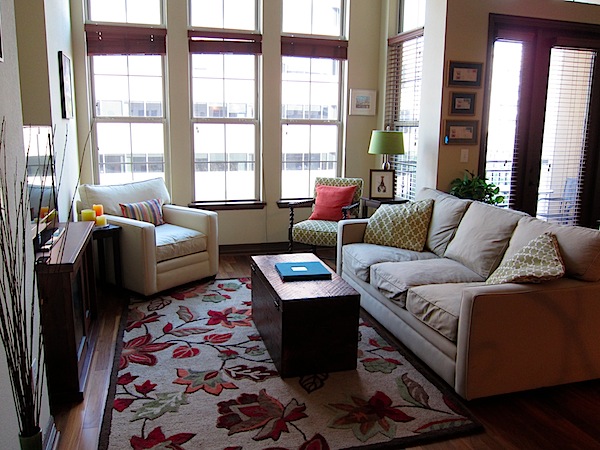 Since we went with a one bedroom, the apartment is basically one big room with a little study in the back. I like the open floor plan, but I also think it makes it feel a bit cluttered at times.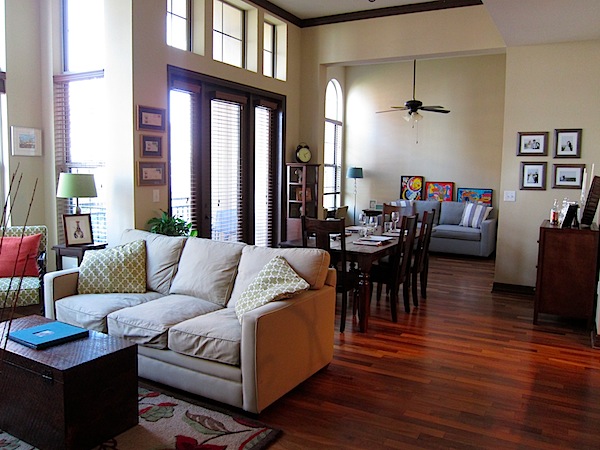 We replaced our guest bed with a fold-out couch for the study, but we're still figuring out what to do with this space – hoping to hang my grandmother's art soon and maybe get a rug.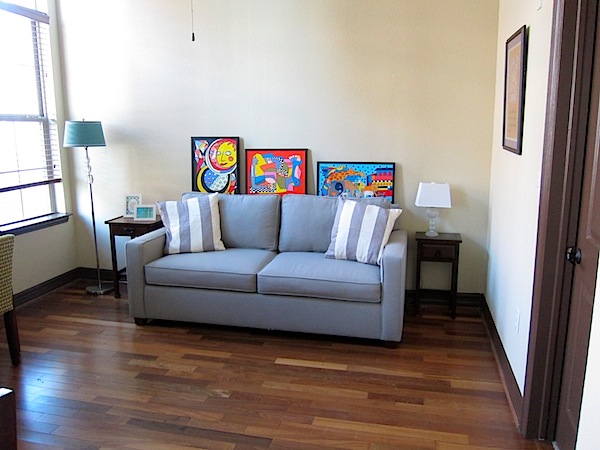 We have a great nook in the dining area where we'd eventually like to buy something that will work as a bar.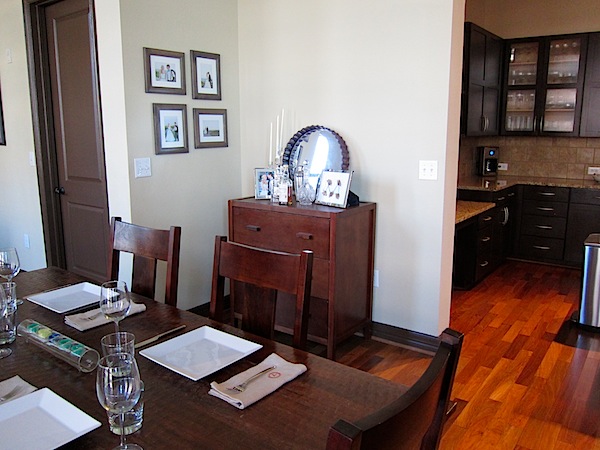 The wedding shrine: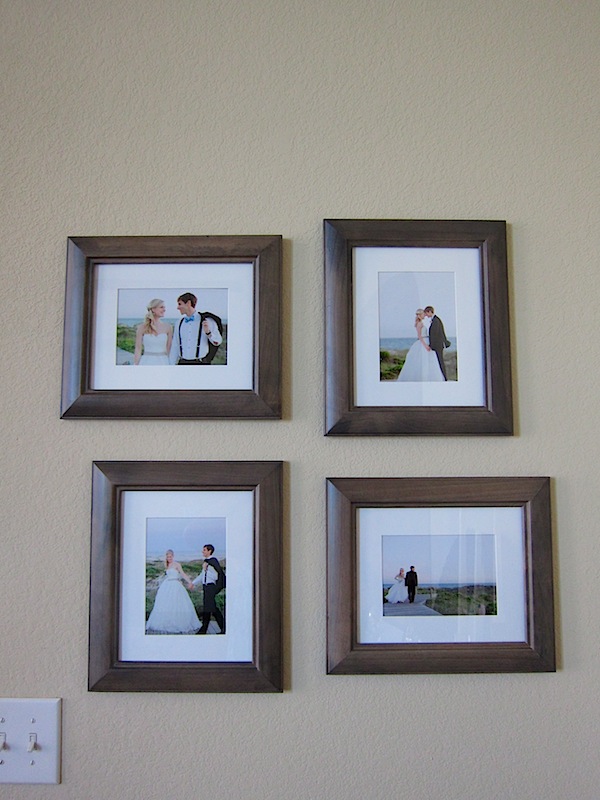 The kitchen is the best part!!!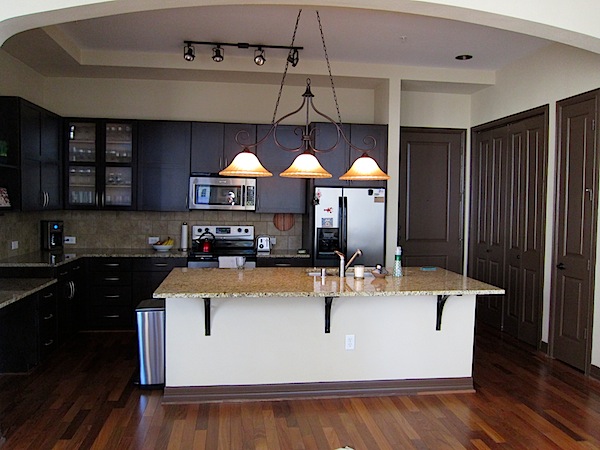 After I took the pic above, we snagged West Elm counter stools half price!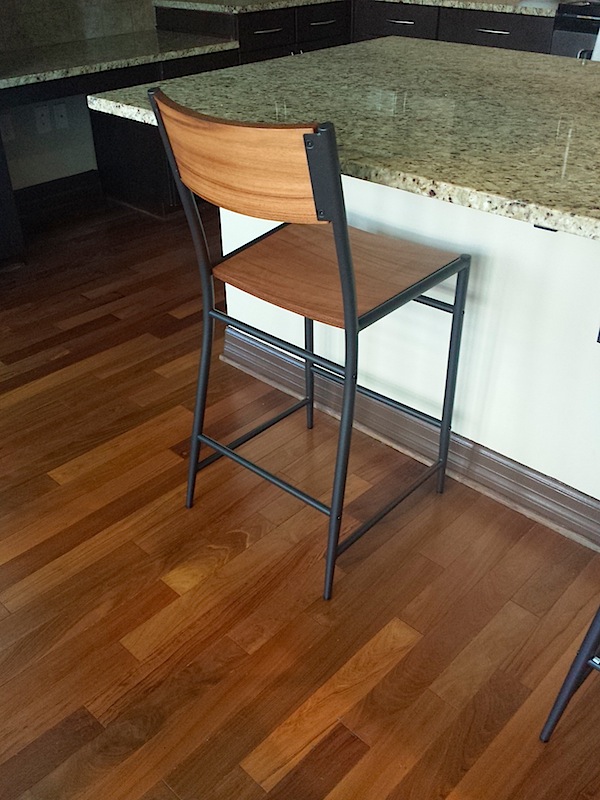 The bedroom is smallish and simple, but I kind of like it that way.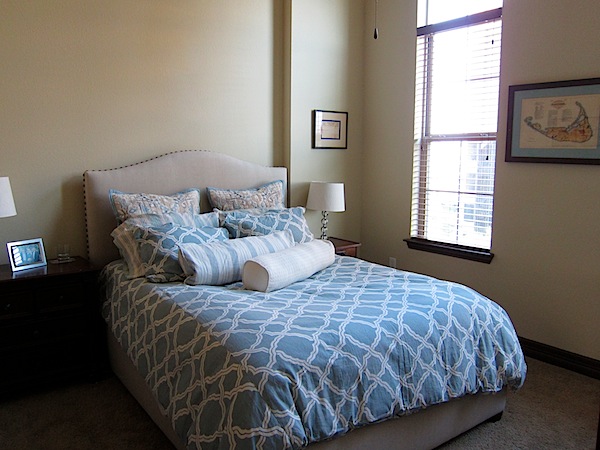 And that's our home!