Have you ever had the wrong time for your own party? I did that yesterday and was frantically running around to get everything ready an hour earlier than I had thought – so silly of me! Anyway, I apologize that my picture quality suffered as a result.
We had all of our Dallas buddies over for a party last night! I tried a few new recipes in addition to my usual pig-in-a-blankets, cheese platter, and salsa trio.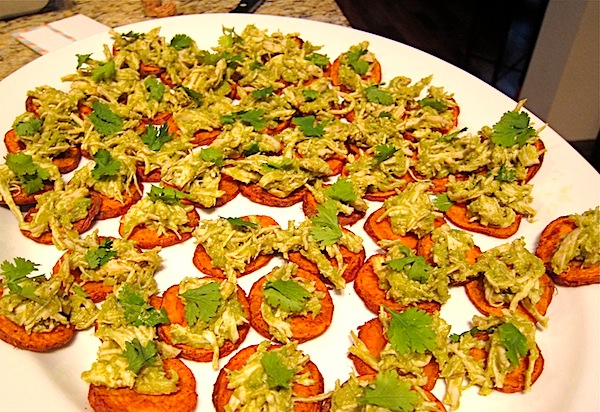 I can't remember if i was inspired by a specific recipe or not, but I ended up with the avocado chicken salad and sweet potato combo above. I have a friend who can't have dairy, so I made my usual greek yogurt chicken salad with avocado instead, and it was fabulous! I'll have to make the sweet potato disks a little crispier next time, but I loved this overall.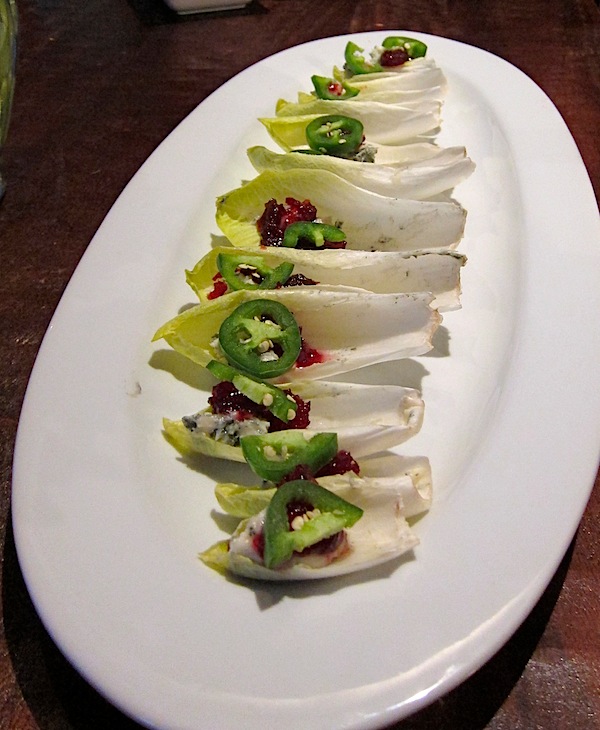 This endive app was inspired by Kath's jam post. The blue cheese and jalapeno went perfectly with a cranberry jalapeno compote I had in the pantry – I think I received it as a gift and it was great!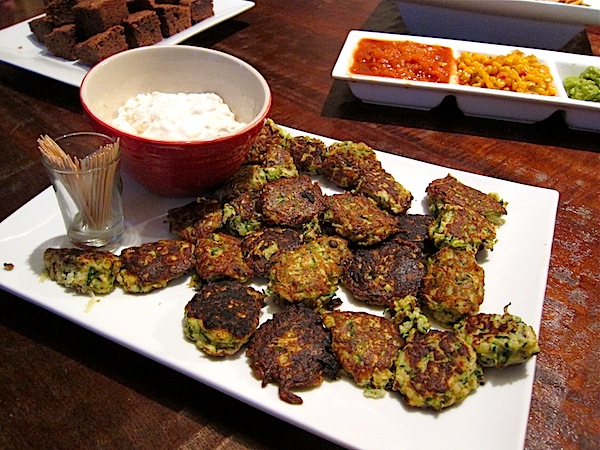 I've seen a bunch of recipes for zucchini fritters this summer, so I tried one using almond meal instead of flour. I thought they were just ok, but I'm certain they would have been much better if I had not thrown them together in 10 seconds and either burned or undercooked most of them. Whoops.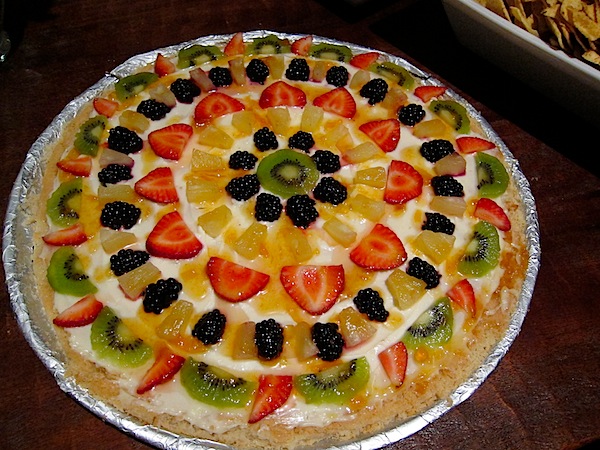 Dessert was fruit pizza and homemade chocolate bark.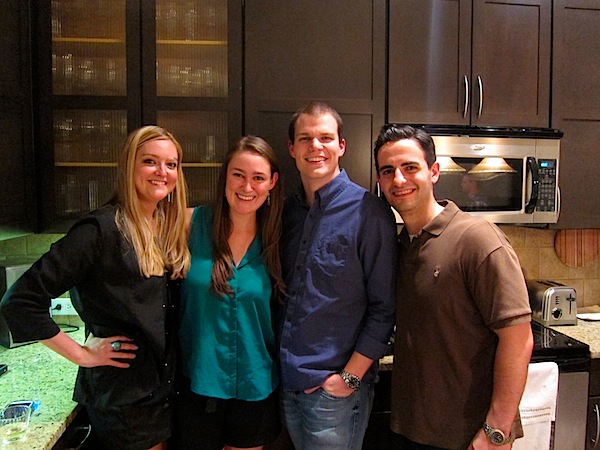 It was one of those crazy nights that ended with a friend chugging the rest of the punch straight from the bowl, a late-night trip to the Ritz, and Matt and I finishing off the fruit pizza and doing tons of dishes at 2:30:)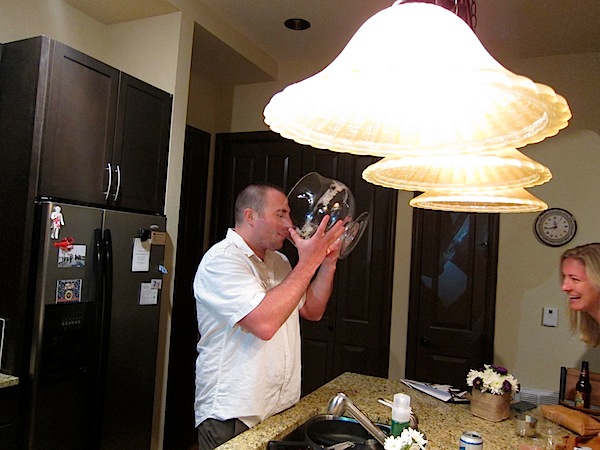 And another party was going on over on the east coast for my nephew's first birthday. A belated happy birthday to Mazen!