I started to write 'happy hump day' and then realized it's Thursday…yay for a weekend at home! After so much travel this summer, I'm craving low-key time at home more than ever and I'm excited to continue exploring Dallas on the weekends.
Since a Trader Joe's just opened here, I've been going almost every week. It's weird how the stores are all slightly different – this one doesn't have horseradish hummus! Anyway, a few weeks ago, I jumped on the bandwagon and bought a bag of almond meal. I was so excited to have it, and then it just sat there for weeks. I know there are a ton of different ways to use it, but I just hadn't felt motivated to bake – until last night.
There's not a Great Harvest close to my apartment, and I've really been missing their dense breads. So I whipped up a loaf of almond bread I found on Love + Cupcakes. I was surprised at how quickly fresh, warm bread was coming out of my oven!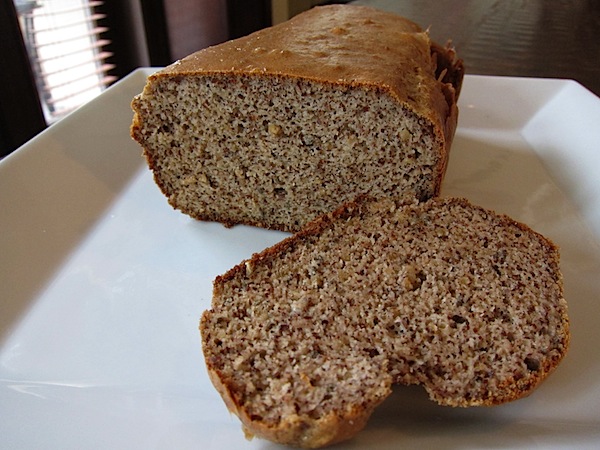 This bread is a little eggy, but definitely dense and slightly sweet – reminded me of banana bread. I made a tuna salad sandwich with it (which was awesome), but I think it would be even better with nut butter and jam.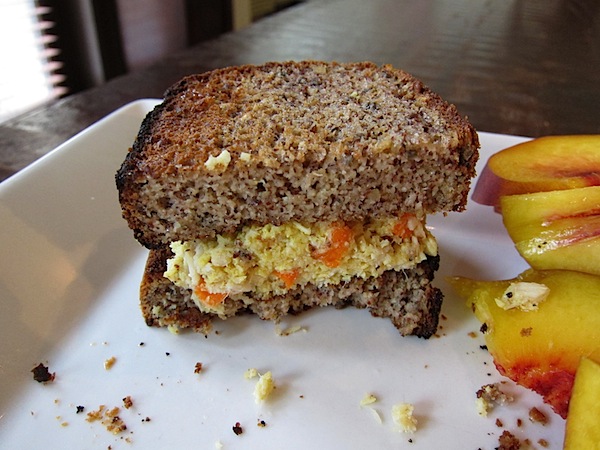 I'm kinda of obsessed with my new food processor [wedding gift] and I'm excited to try baking with almond meal again.
Any recipe recommendations from you guys?
Enjoy the weekend.