Hope yall had a pleasant weekend.
Matt and I stayed in on Friday night and popped open a bottle of wine from our last visit to Charlottesville wine country.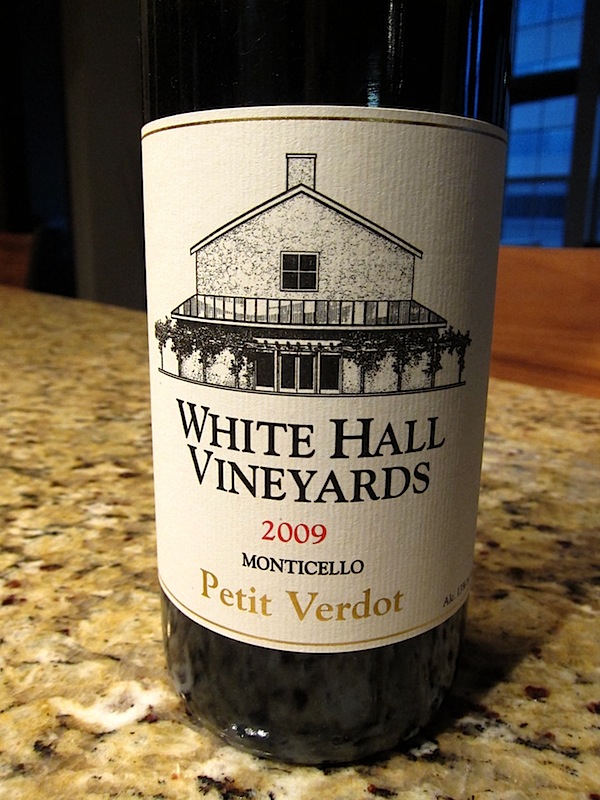 I really love sipping wine while cooking. And Friday's dinner took quite a while to prepare…I finally got around to trying the famous cauliflower pizza crust that's been floating around the web. There are tons of recipes out there, but I used this one (with real eggs) so I could use my almond meal instead of cheese.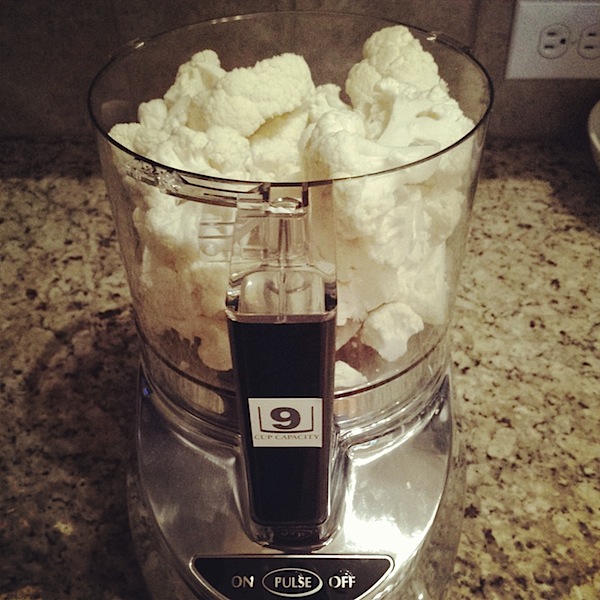 While it was pretty time-consuming, I thought the crust turned out great! I loved the nutty flavor. The texture wasn't that different from a flatbread or thin crust pizza, but wasn't doughy at all like a hand tossed or thicker crust.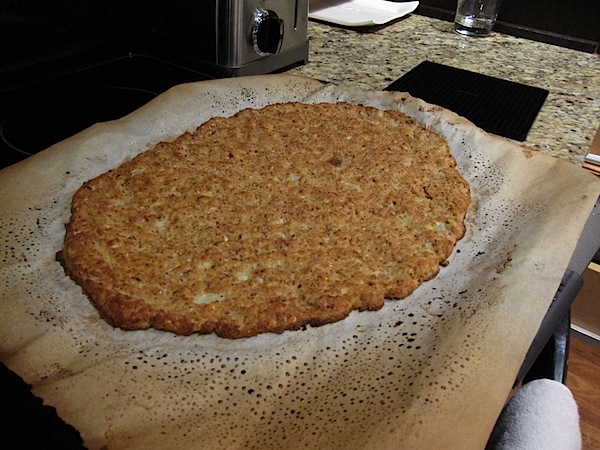 Since I already had my food processor out, I decided to make a spicy cashew crema to go with the pizza, which I topped with ground beef, bacon, mushrooms, and peppers. Sadly, I didn't really like the crema (just too weird). I think the combination of a veggie crust, too much tomato sauce (which I don't really love on any pizza), and the lack of cheese just made this pizza tooo heathy! Don't worry, I made up for it on Saturday night:)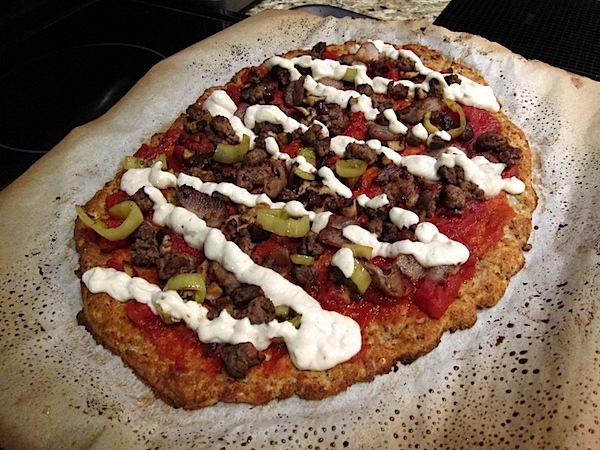 A friend gave Matt and I a giftcard to The Porch as a wedding gift, so we checked it out for dinner. But first, we stopped at a cute bar called Victor Tangos for a cocktail. I had an apricot mint julep!!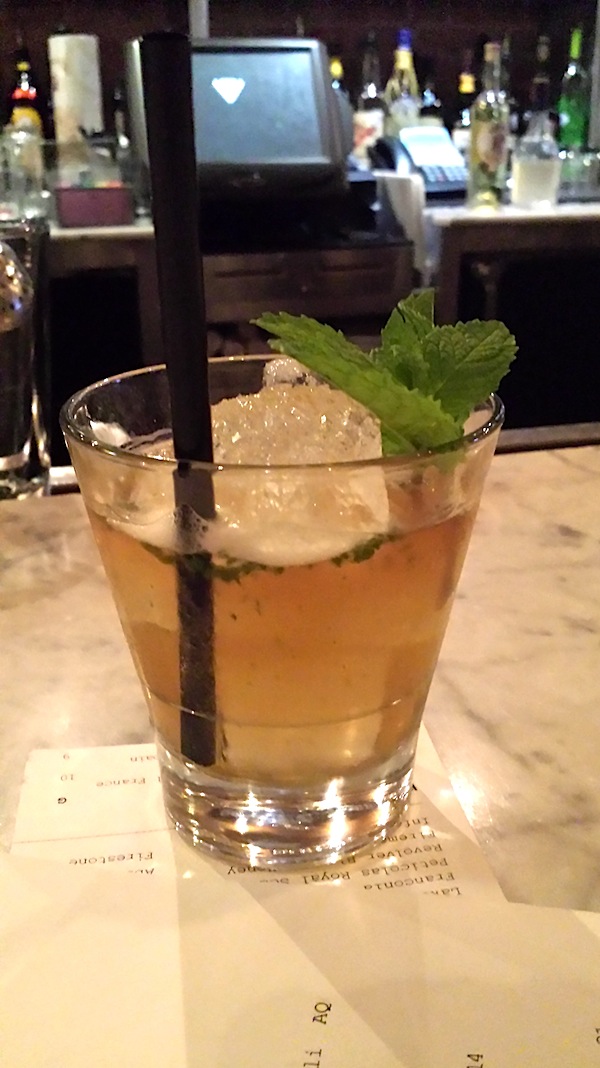 The menu at The Porch features a lot of classic, comfort food so I switched to beer with dinner because it seemed more appropriate. We started with the brisket sliders, which were simply amazing. The meat to bun ratio was ideal and the sauce was delicious.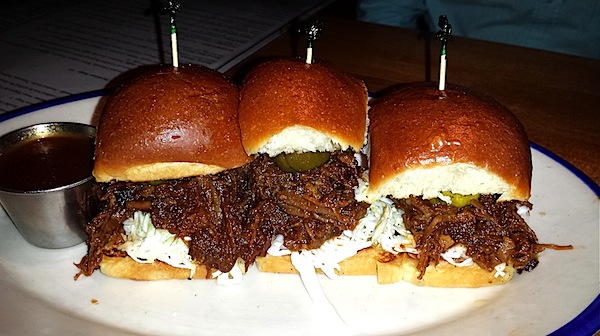 For my entree, I ordered the salmon with tomato marmalade, horseradish spaetzle, mushrooms, and salsa verde. The fish was perfectly cooked and I loved the flavors – especially the wild mushrooms!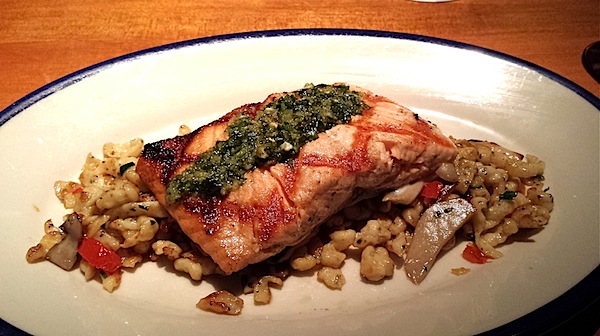 Matt got the pork tenderloin special served with apples and figs, which was also excellent – perfect for fall and we actually had some fall-ish temps this weekend!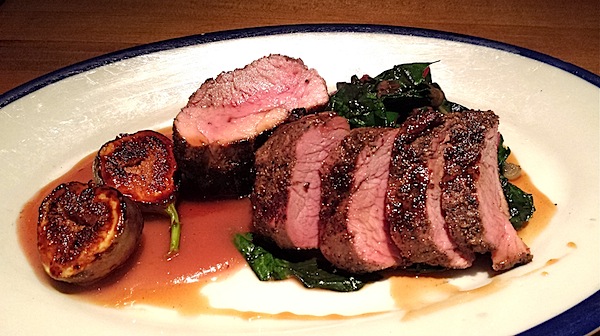 I also finally watched The Great Gatsby. I wasn't expecting the modern touches, but I really liked the movie. We received this fancy bourbon as a house-warming gift, and made sure to make mini cocktails to sip on during all the party scenes:)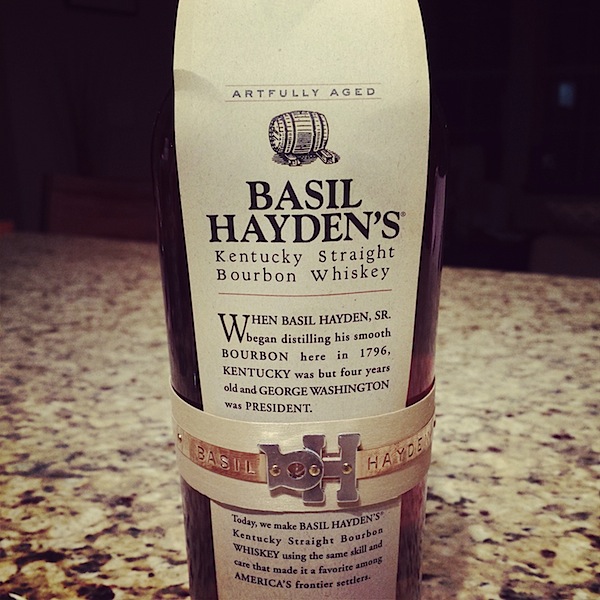 Cheers to a productive week.