There's nothing like a Friday happy hour, right? Because that hour is often the happiest of the weekend! It's funny how quickly the time passes after that point.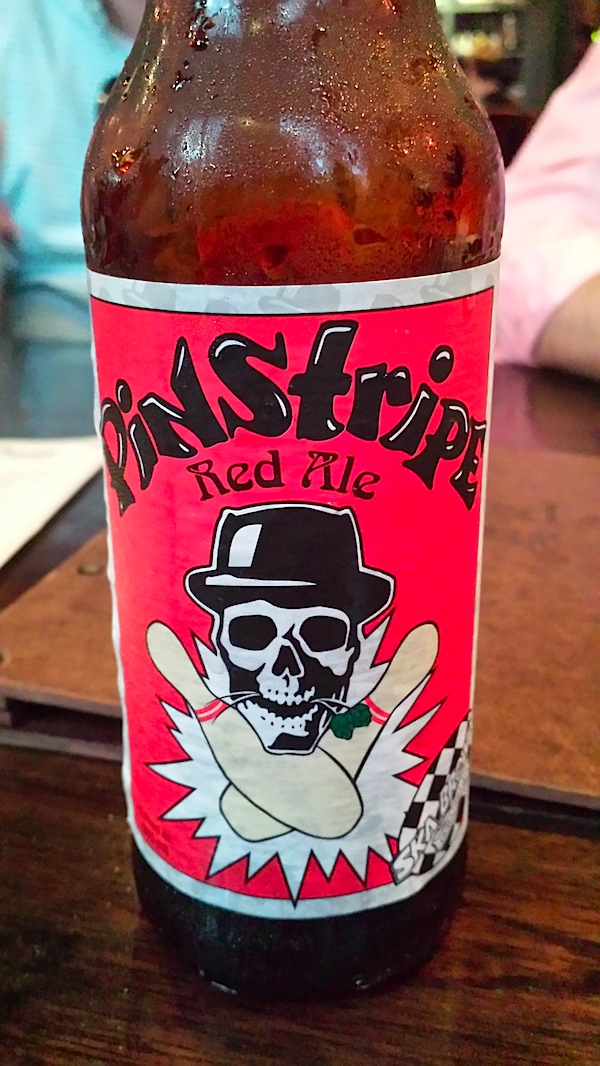 I got to meet Matt's new coworkers at happy hour – they are lots of fun and had me laughing the whole time.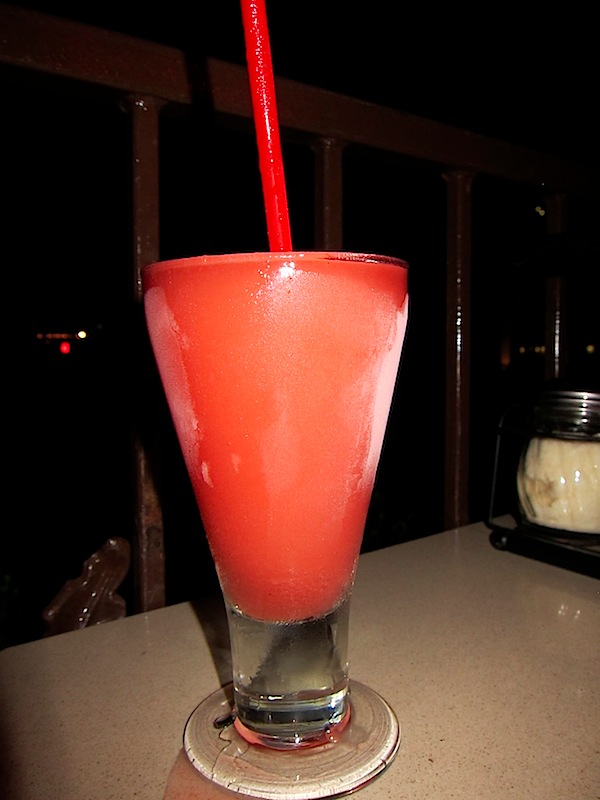 After happy hour, Matt and I headed to dinner at Sfuzzi because, you guessed it, we had a Groupon! I loved the outdoor patio and the food was decent, but it wasn't anything too amazing. I enjoyed the specialty cocktail – a frozen blend of prosecco and white peach nectar.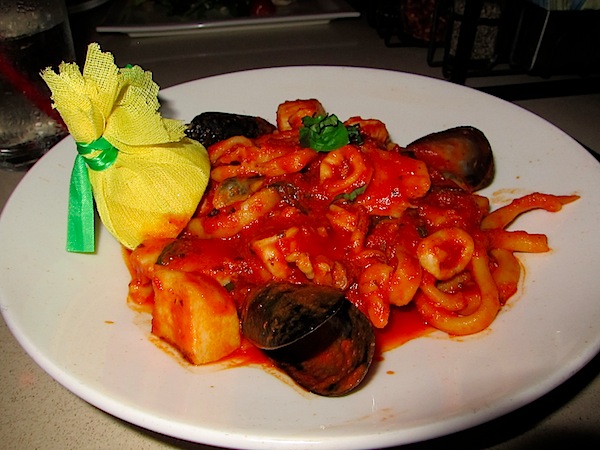 I loved the thick noodles of this seafood pasta, but there wasn't a lot to it. Don't ya hate when the clam shells are empty?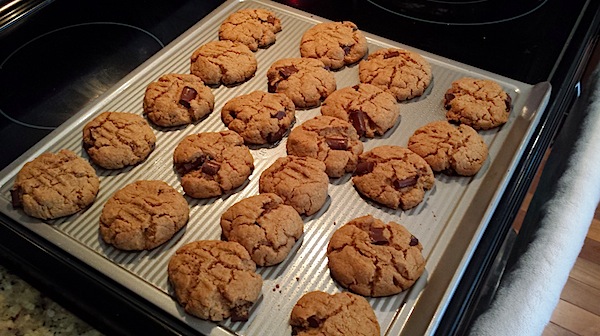 On Saturday, I baked again! This time, I made flour-less peanut putter cookies (there's a million recipes for these), and I added chocolate chunks. We headed to a rainy pool party-turned-house party in the afternoon, and I wanted to contribute something sweet. These were definitely a hit!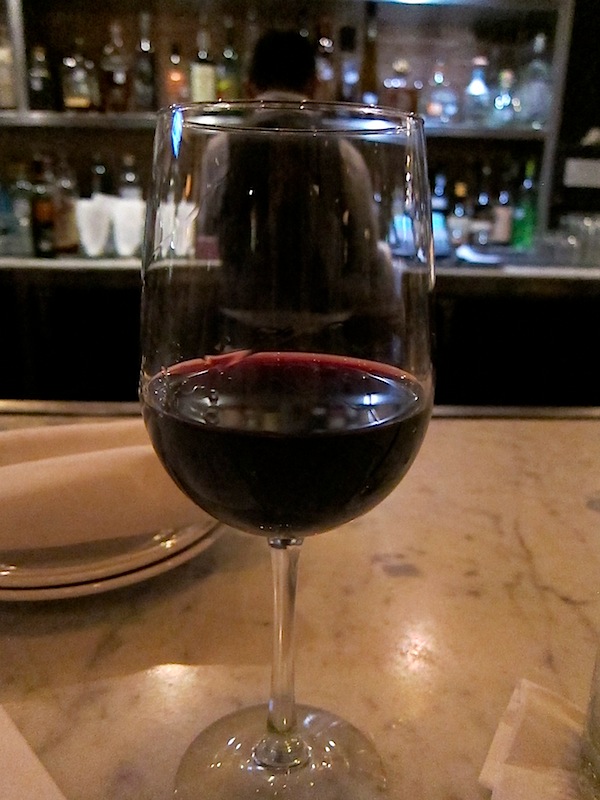 After visiting Victor Tangos last week for a cocktail, I wanted to go back and try the food. We were in the mood to just sit at the bar and order a small plate or two, so this ended up being perfect. I had a glass of Spanish red and Matt and I shared a spicy sausage flatbread.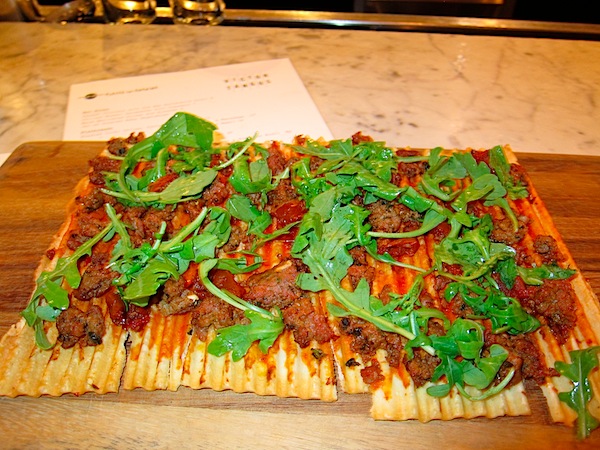 But, the real star of the night was the 'turkey cobb,' which was actually a giant roasted turkey legg with a side salad. It was awesome!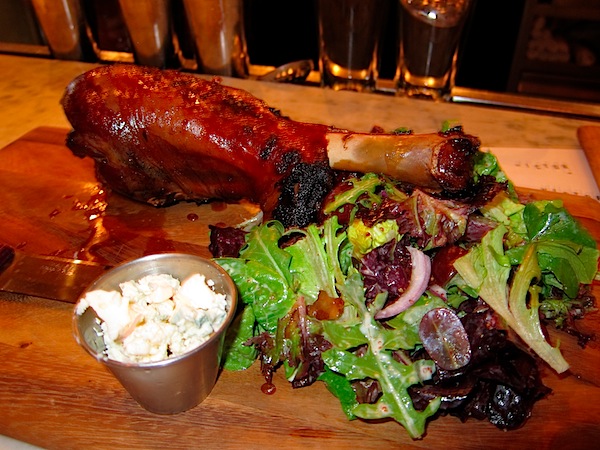 In an attempt to keep the weekend from ending, Matt and I grabbed a Sunday afternoon drink on the beautiful patio of Boxwood Tap.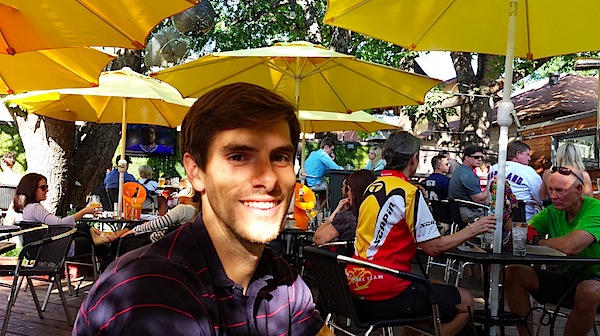 Now time to sleep, eat, repeat.