It was an extraordinary weekend here in Dallas because my
mom
was visiting and I experienced the Texas vs. OU rivalry for the first time!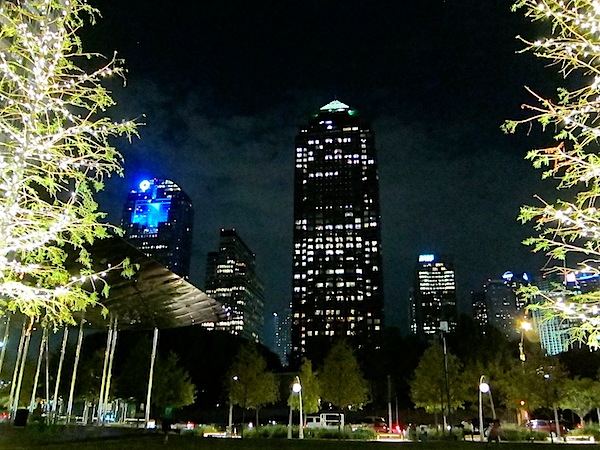 My mom was attending a conference and only had one night free to hang out, so there was pressure to find a really awesome restaurant for her one dinner in Dallas. Luckily, I was able to snag a reservation at a new gastropub called
Savor
. We grabbed cocktails for happy hour and then walked to the restaurant as the sun was setting. Savor is located in a newish green space in Dallas and the space is stunning! The walls are all glass and there's a beautiful view of the park with the city in the background. Friday was kinda muggy, but we couldn't resist a table outside. Savor had a really cool wine list with lots of wine on tap, but we stuck with beer. I definitely want to go back and get a carafe sometime!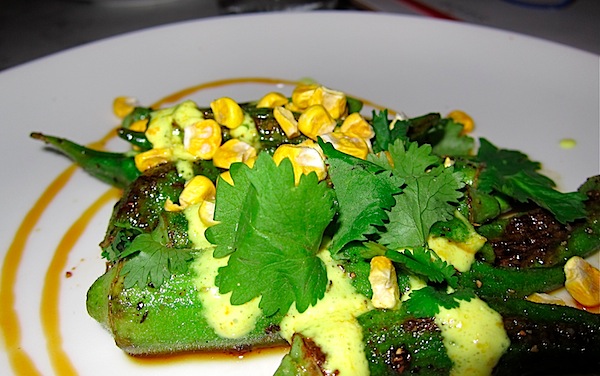 The menu featured a lot of small plates, so we shared the bbq okra with meyer lemon aioli and the grilled bacon with bosc pear and aged sherry vinegar. Both plates were indeed very small but quite flavorful. I think the okra was my favorite.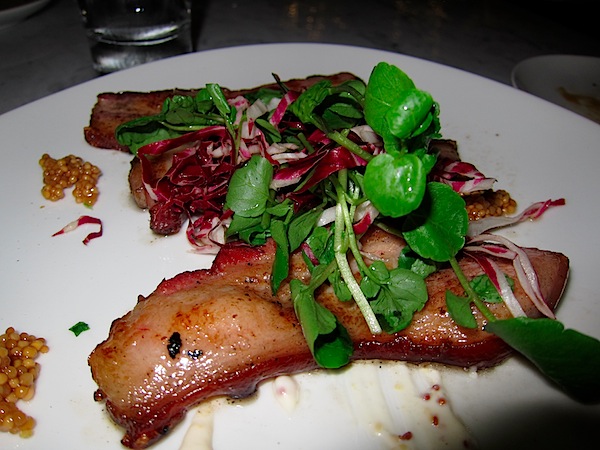 My entree was a good size though and it was very, very tasty. It's not on the regular menu and I can't remember all the details, but I believe this salmon was served over pureed parsnips with a fig jam. Matt had a wonderful steak too!!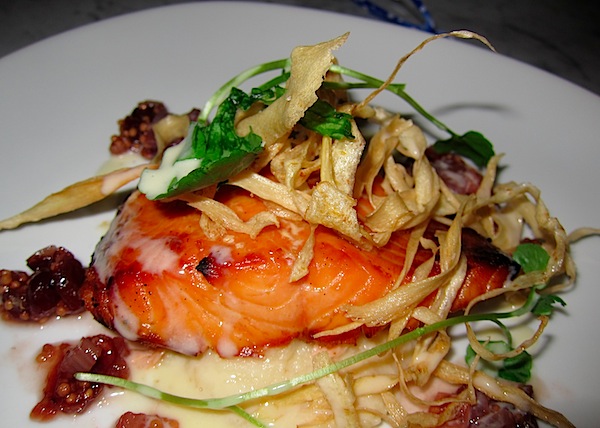 We said our goodbyes right after dinner because my mom had an early AM flight, and Matt and I had plans to be at a bar for kickoff at 11am! People have been telling me how fun and crazy the Texas – OU rivalry weekend is and fun it was! It actually wasn't as crazy crowded as I had thought it would be, but that might have just been related to where we watched the game.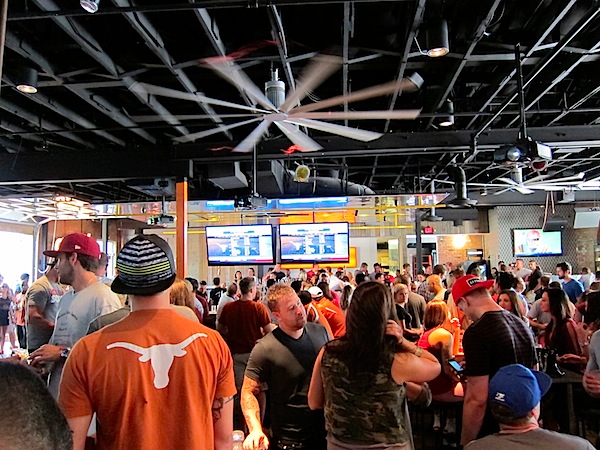 I ordered my very first bloody mary to start. After drinking three with no headache at all, I must say they are a new favorite! Ok, that's probably un-related to the bloody mary, but I was glad my body cooperated with day drinking. It was so much fun!!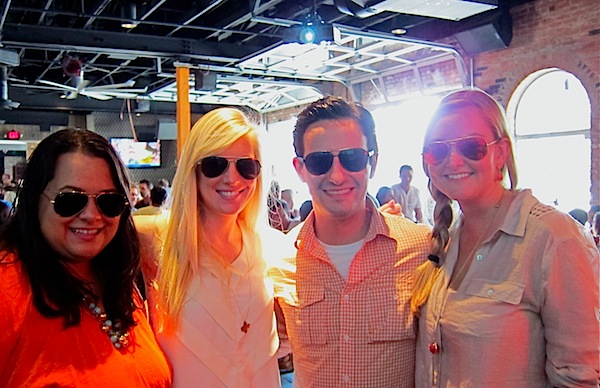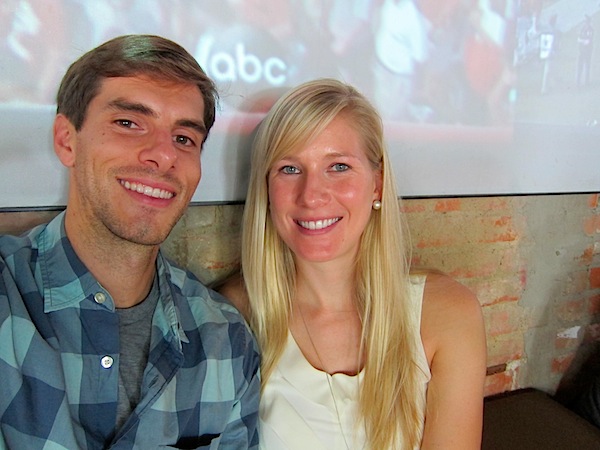 I guess it was kind of a big deal that Texas won the game, so we continued on to another bar for celebratory beers and snacks afterwards.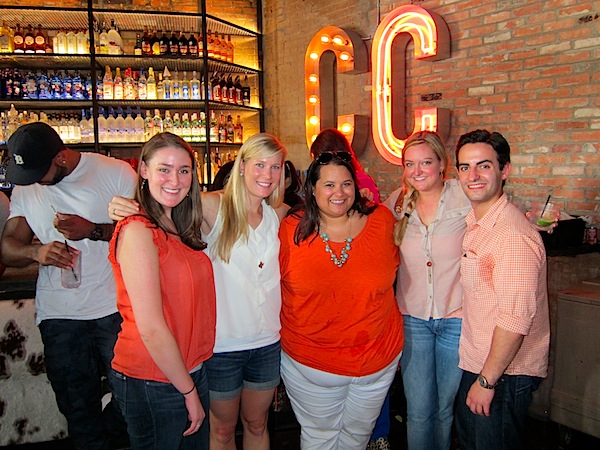 Matt and I called it a day around 3pm and caught up on Revenge episodes. We ventured out for a burger on Saturday night and then went to bed embarrassingly early.
We ended the weekend at a friend's birthday party on Sunday afternoon where we enjoyed more burgers and seasonal beers! It's alllmost time to start drinking autumn beers here in Dallas. I'd say we're a good month behind the rest of the country with the whole fall thing. I'm getting pretty excited because fall also means it's time for birthday cake. Exciting week ahead!!!