Where do I even start? NYC is just so amazing. And the food, oh the food!!
I arrived on Thursday and was able to meet Matt for a quick lunch in Hell's Kitchen. We dined at a Thai-French fusion cafe called Breeze and scored a little table right on the patio/sidewalk.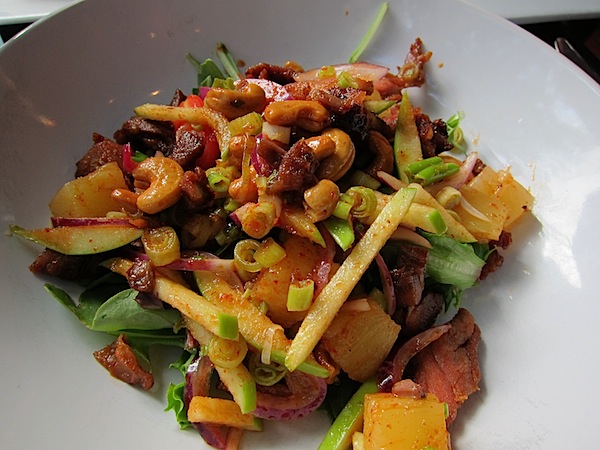 The spicy duck salad and peanut curry shrimp were both tasty and lighter than your typical thai food. Perfect lunch!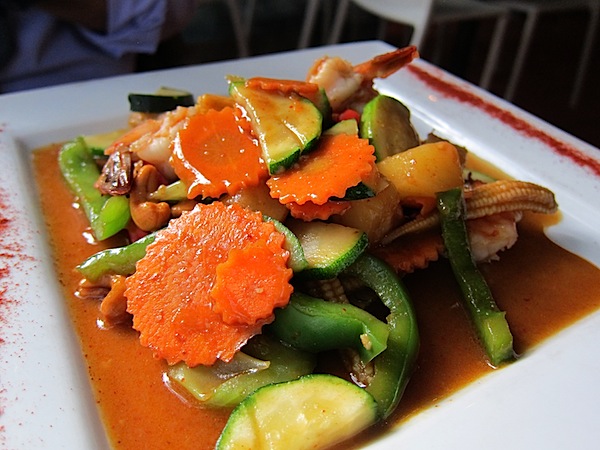 Matt had to get back to work, so I walked the afternoon away. Starting in Hell's Kitchen, I walked down through Chelsea, and stopped in the market, and then walked through the West Village.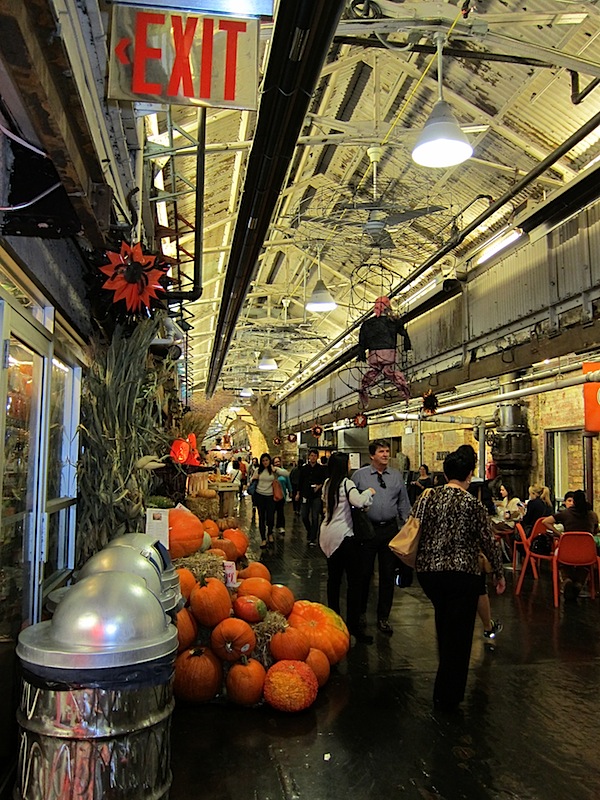 I eventually made my way to the lower east side and stopped into Babycakes for nourishment. The bakery is gluten free, vegan, and soy-free, so I was really curious to try something. The apple cider donut was absolutely amazing! I took it down in about ten seconds. I saved the cupcake and split it with Matt later that day, but it wasn't very good (dry, with a weird taste). I want more donuts!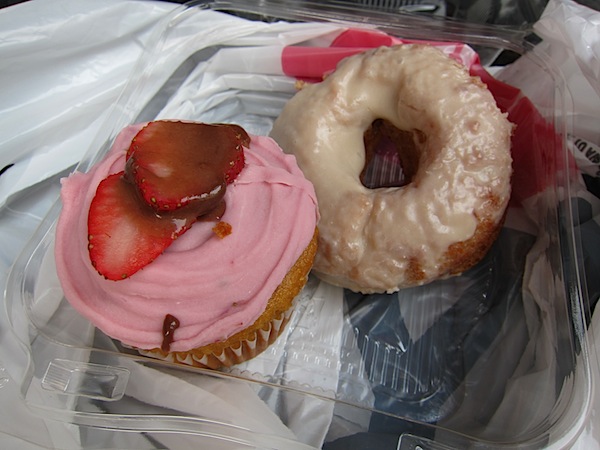 For dinner, I met a bunch of college friends at Empellon Taqueria in the West Village. The restaurant was dark and intimate, but the loud music made it a bit hard to converse. It was great to catch up though, even if we had to yell:) We enjoyed spicy margaritas, guac, and tacos. My three tacos – chicken verde, wild mushroom, and pastrami were all delish. It's hard to beat Dallas when it comes to tacos though.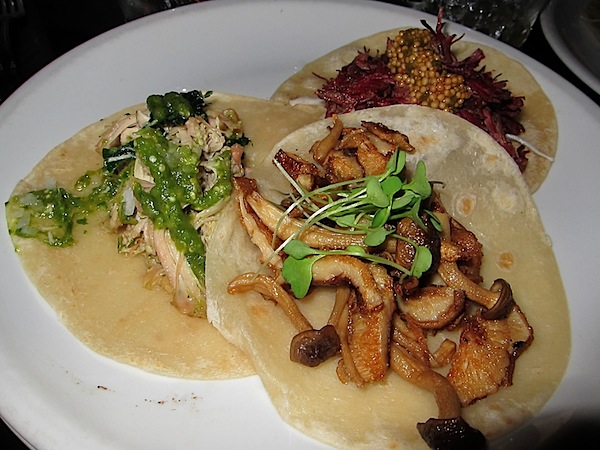 Friday was my actual birthday, so I slept in and took myself out for a day of exploration. I started with a run along the river and ended up back in the lower east side to pick up a cake.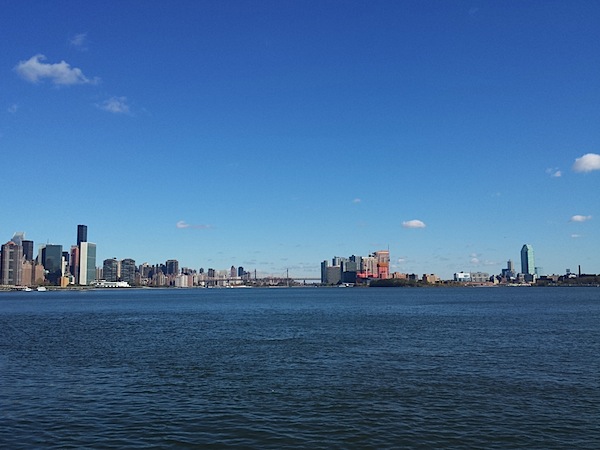 I stumbled upon this incredible juice bar and had the best almond milk chai latte of my life. I may move to New York just for this latte.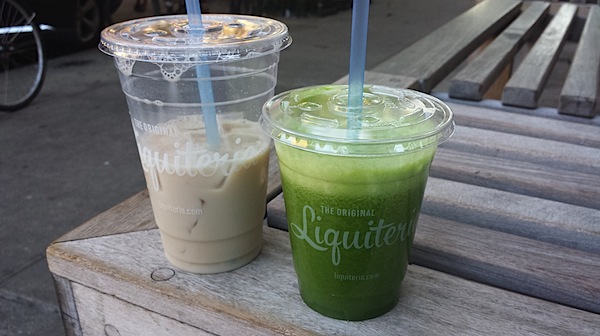 I picked up lunch and met Matt in Bryant Park. The weather was 60 and sunny and was just gorgeous birthday weather:)
—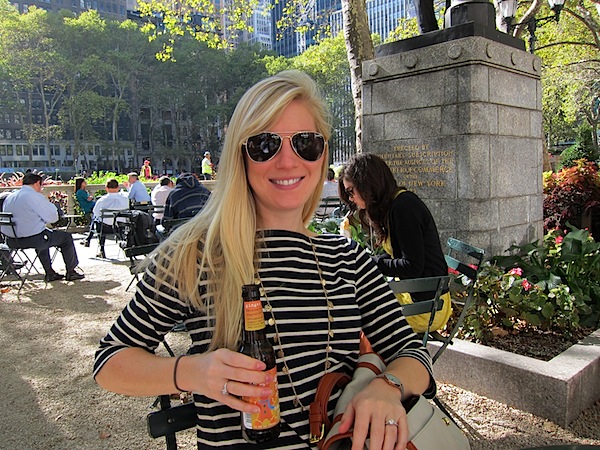 We shared a pumpkin sandwich, a quinoa salad, a ginger beer, and a grasshopper cookie from Peacefood Cafe. T'was lovely.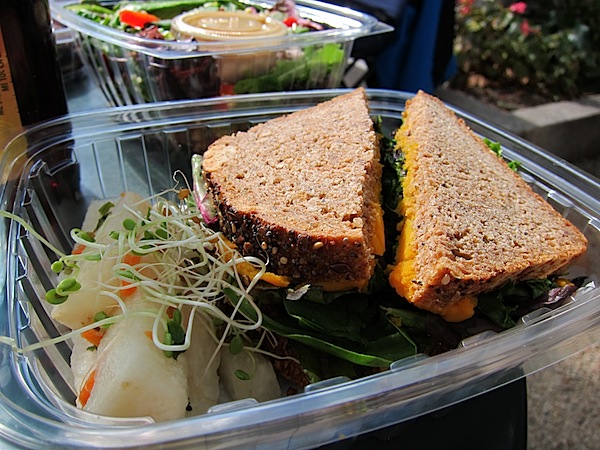 —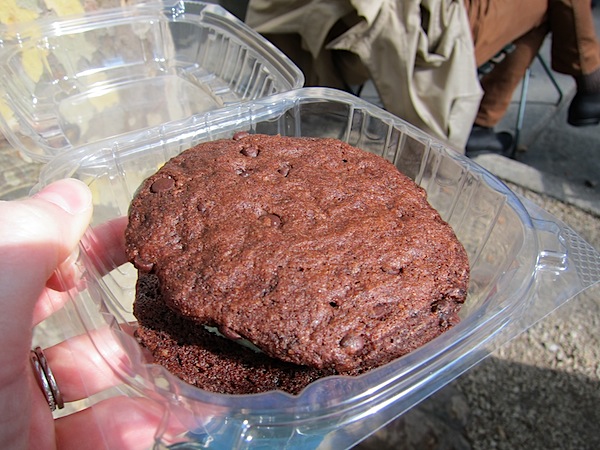 I spent the afternoon shopping, although everything was too expensive, so it was more like looking. It was just fun to be out and about!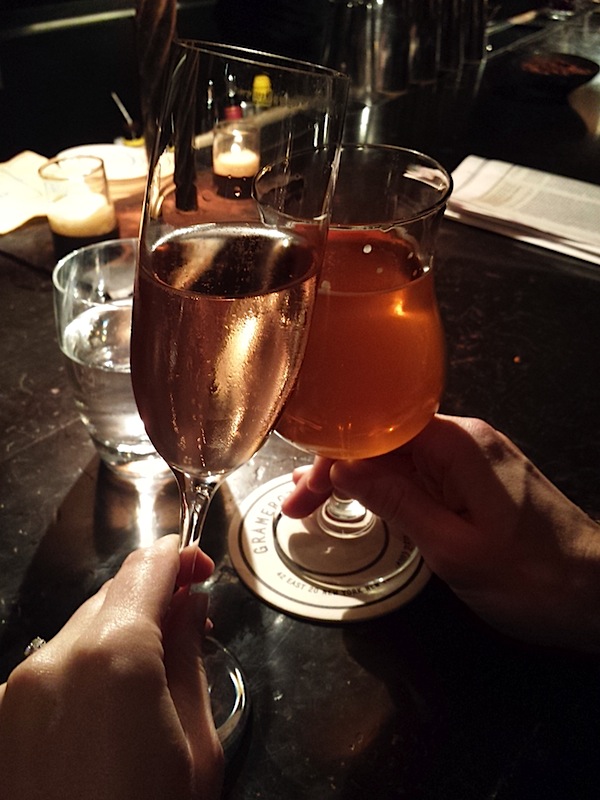 Once Matt got off work, we kicked off the evening at Gramercy Tavern. We sat at the bar and had the most wonderful service! The bartender comped our first round simply because Matt had to stand up while I was sitting at the bar. Nice! I started with a little bubbly and the moved on to a fall bourbon special.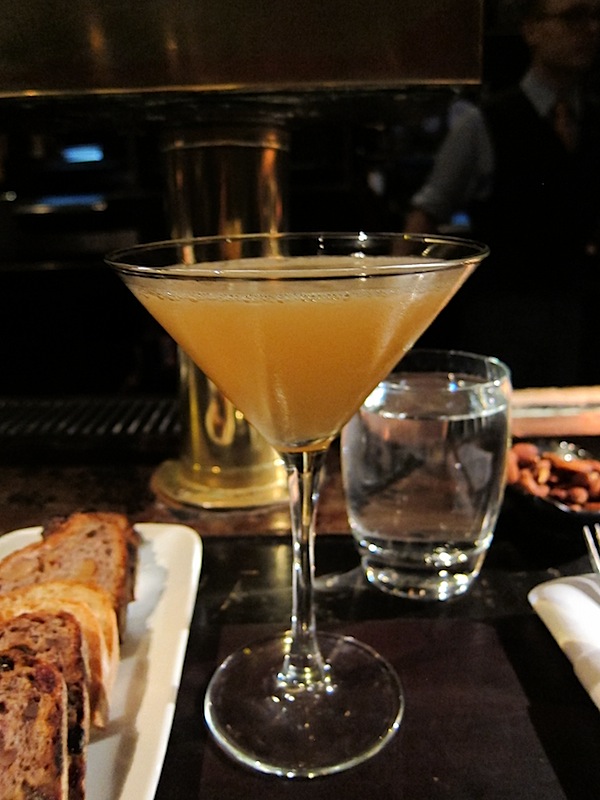 Since my favorite restaurants typically involve small plates, I picked ABC Cocina for dinner. It was exactly the vibe I wanted and all the food was fantastic.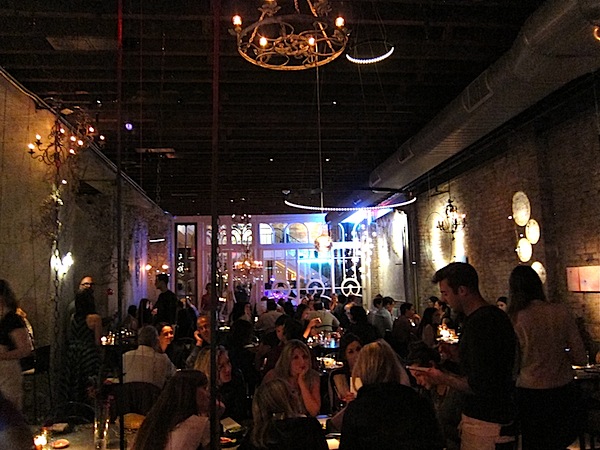 We shared the olives with poblano and mint pesto, which I de-pitted and ate on bread, because that's how I learned to like them on the honeymoon:)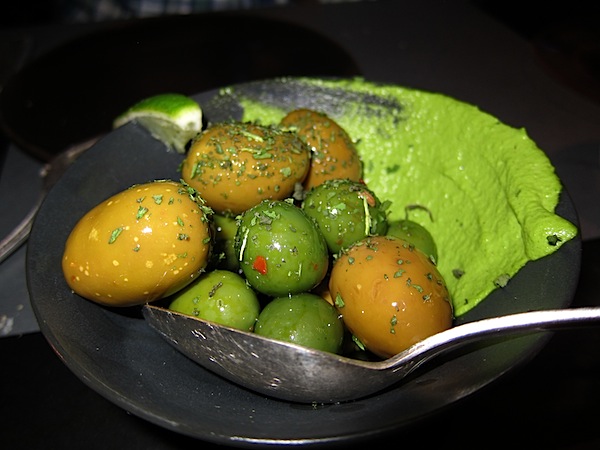 Glazed short rib tacos (amazing),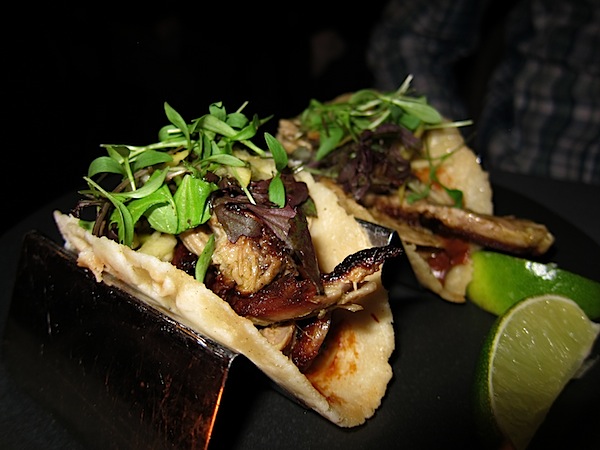 pepper and potato empanadas,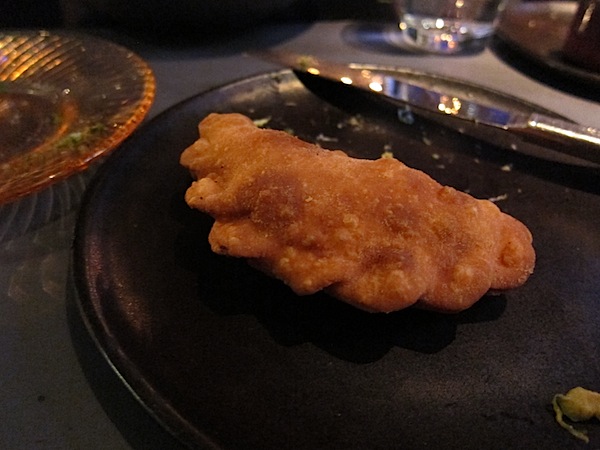 maitake mushrooms with fresno pepper vinaigrette, and un-pictured brussels. LOVED this restaurant experience so much!!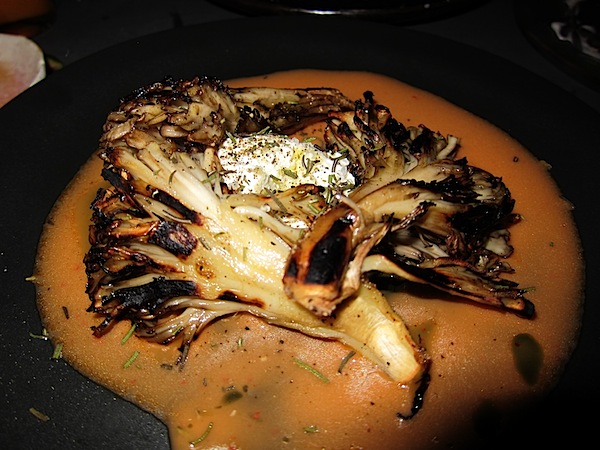 And then, after a 20-block walk home, we got to eat this: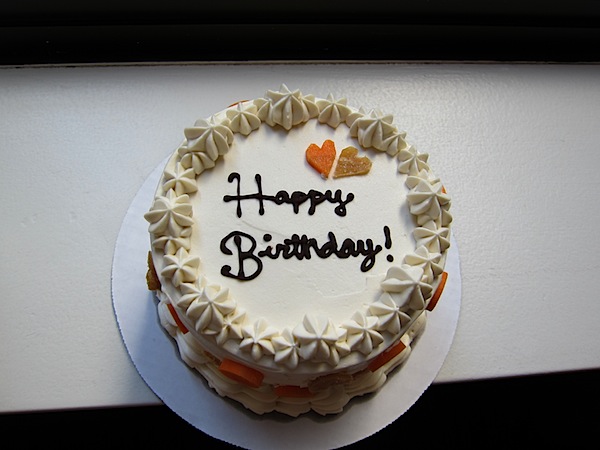 It's a carrot cake from Peacefood Cafe, which some reviewers claim is the best carrot cake in the city.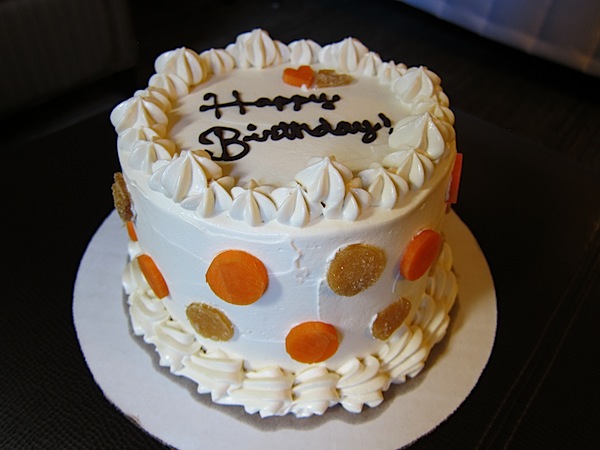 It.was.so.dense.
This is definately not your typical carrot cake! There's pineapple inside! I'm still thinking about it now. We couldn't even eat a fourth of it on Friday night, but were able to finish off the whole thing by Sunday night.
Matt got us tickets to see Big Fish! We slept in on Saturday morning, and then went to the matinee show in the afternoon. The costumes and set were wonderful. I loved seeing this because I'm a big fan of the movie.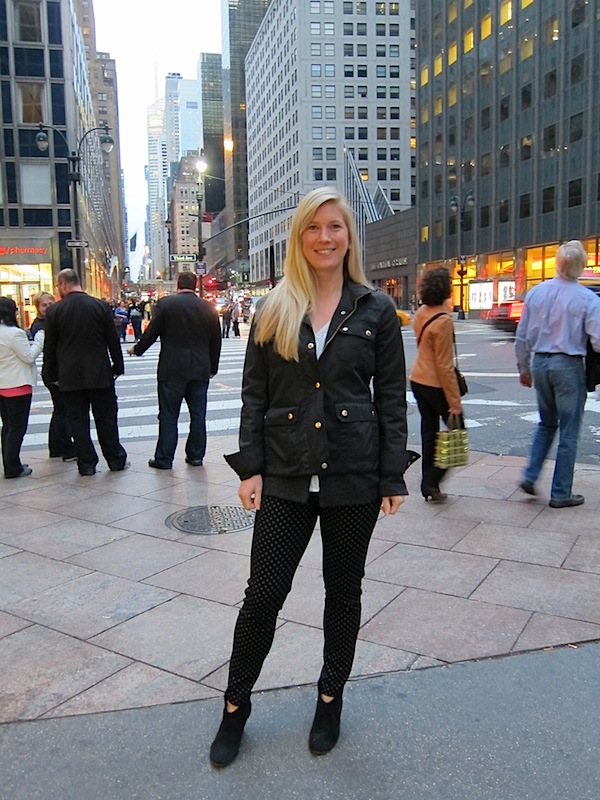 Saturday evening was chilly, so I had to layer with random tops! We went to The Ginger Man and warmed up with pumpkin beers after the show.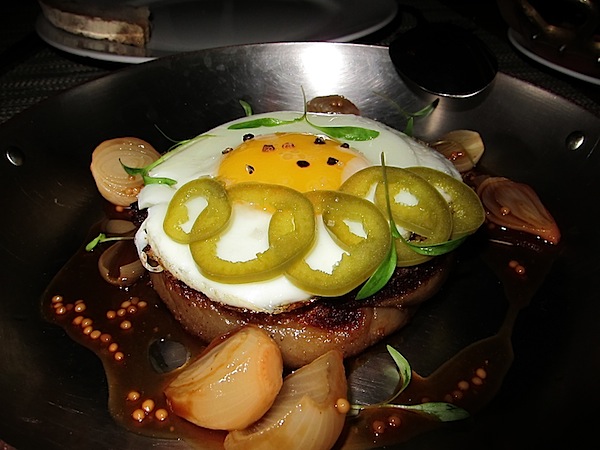 And then we had dinner at Craft. The atmosphere was beautiful, although I felt a little out of place at such a nice restaurant. The waitress didn't help that feeling, as she became annoyed when we only ordered four things. The food was all very unique and perfectly prepared. The portions were really small, although we didn't care because we knew we had more cake waiting!
Above is the pork with egg and jalapeno and below is the pumpkin ravioli.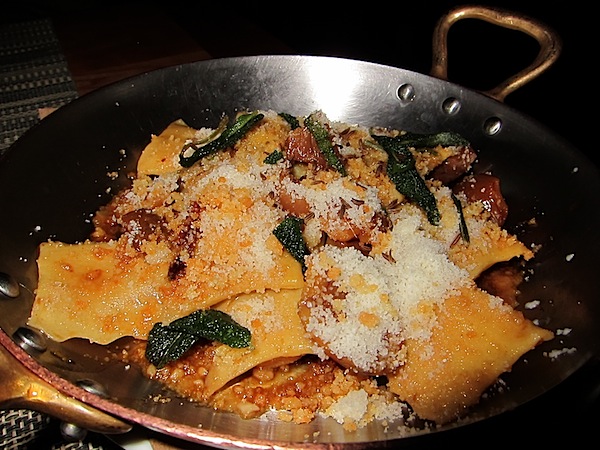 We also had the red snapper in a pepper sauce,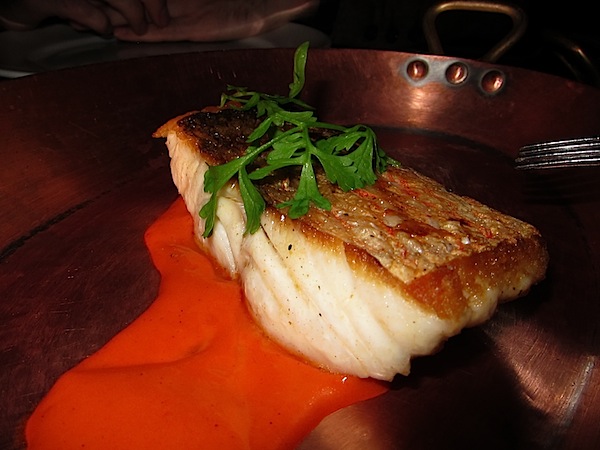 and more mushrooms (I'm obsessed).
We declined dessert, but enjoyed mocha marshmallows on the house. The hostess also sent us home with fresh muffins to enjoy the next morning, which was a nice touch.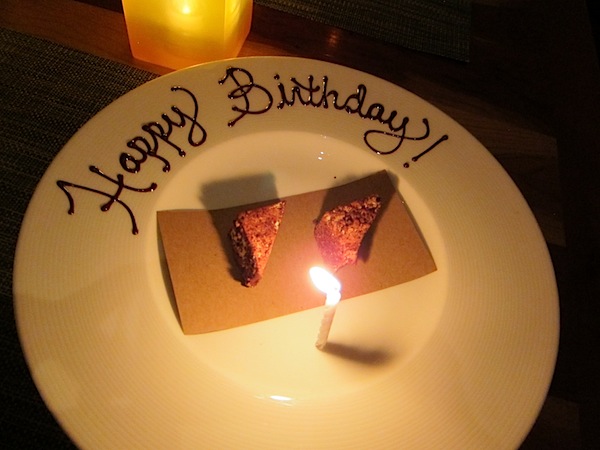 I'm sad it's over, but so, so thankful for a perfect weekend. And so another year begins!