We had a long, relaxing weekend here in Dallas. Despite the beautiful evening on Friday, we decided to stay in and cook.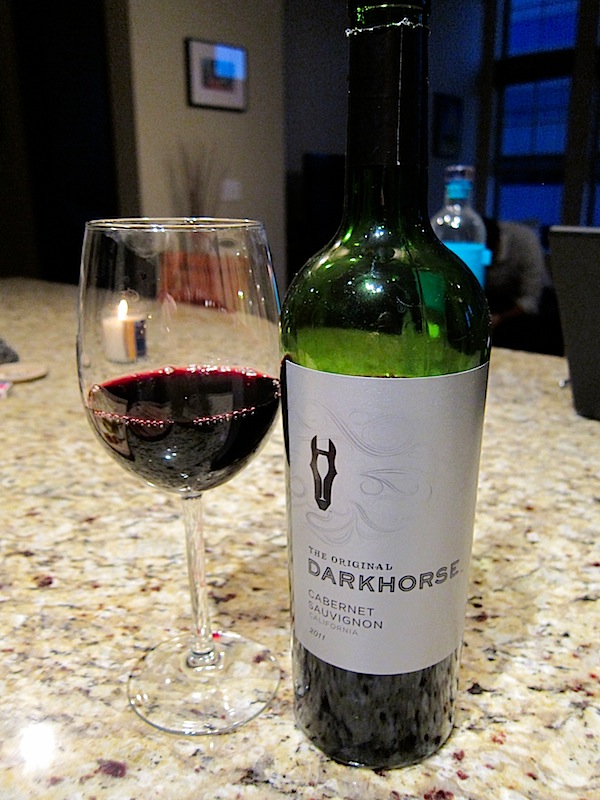 The minute Matt arrived home from work, we popped open this bottle of cab (gift, I think?) and drank a glass out on our little balcony. It was a great way to kick off the weekend.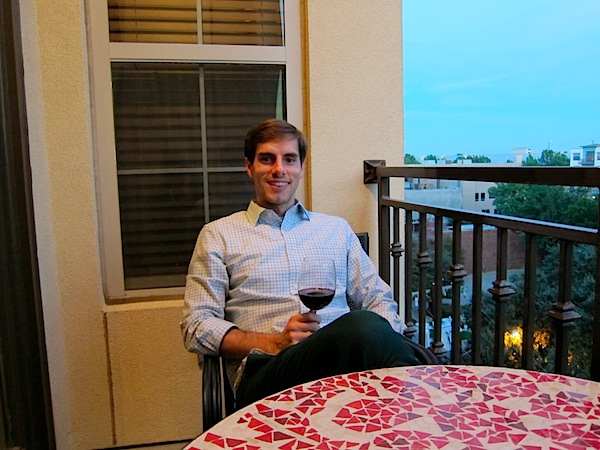 I picked up some extra thick pork chops for dinner and we cooked them with apples and bacon brussels. What a perfect fall meal! I gotta make pork chops more often.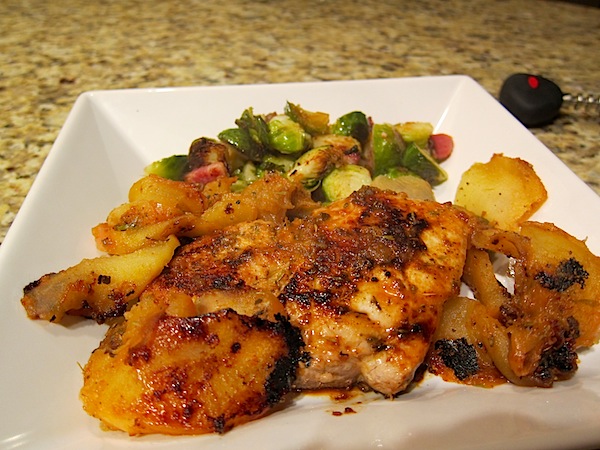 I'm such a lightweight these days:( After two big glasses of wine, I felt horrible on Saturday morning. I guess that's part of being 28! I still made it to spinning, but man, did I need some serious water after that.
Saturday night, we also took it easy and enjoyed a quiet date night at the new Mesero Miguel. It was amazing!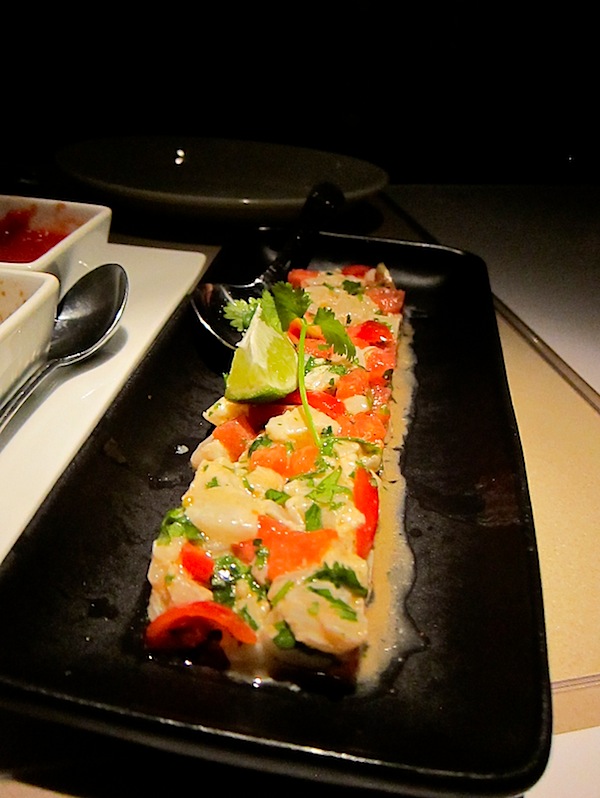 I had a spicy margarita and we tried the scallop ceviche with pineapple habanero, coconut, avocado, and cilantro,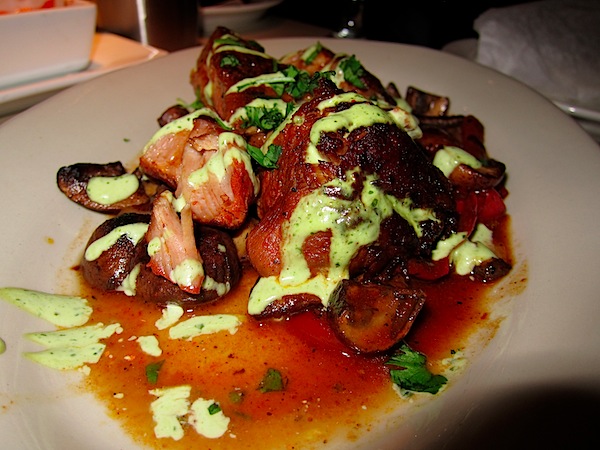 the braised pork "chili seco" with peppers, mushroom, and cilantro crema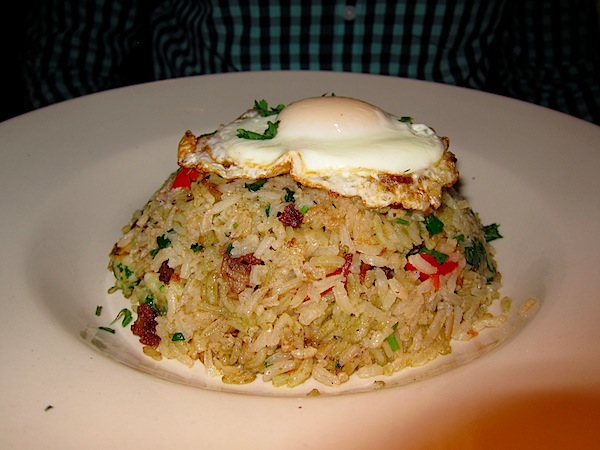 the fried rice "la china" with cilantro shrimp, crispy pork, mushrooms, and a fried egg,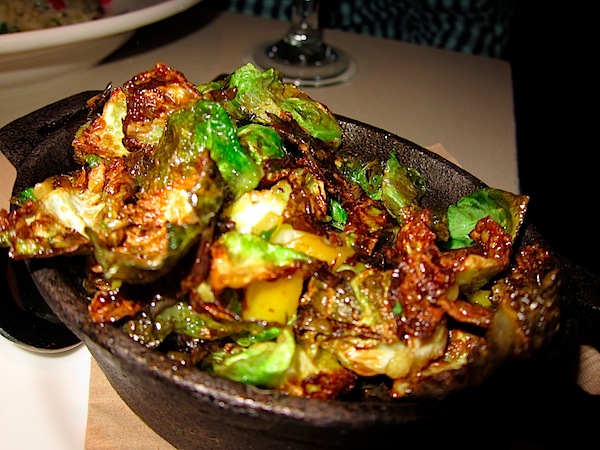 and the [blurry] brussel sprouts with crispy pork and spicy sweet salsa. The vibe was fun, and the food creative and flavorful – I'm ready to go back next weekend.
And Sunday, I went to see Gravity in 3D! Have you guys seen it? Wow, I was on the edge of my seat the whole movie, and I think it was the first time I've ever been hot in a theater:)