70 and sunny sure makes for a nice Monday! But, yesterday was HOT. I definitely don't miss being covered in sweat when I get in the car. Despite the weather, the leaves are turning here! There's no brilliant oranges, but I'll take yellow.
Last week flew by, and it was great having Matt home in time for dinner a few nights. Cooking highlights included these butternut squash tacos. Anyone have recommendations for warming corn tortillas? I can never get it right and I hate when they crumble…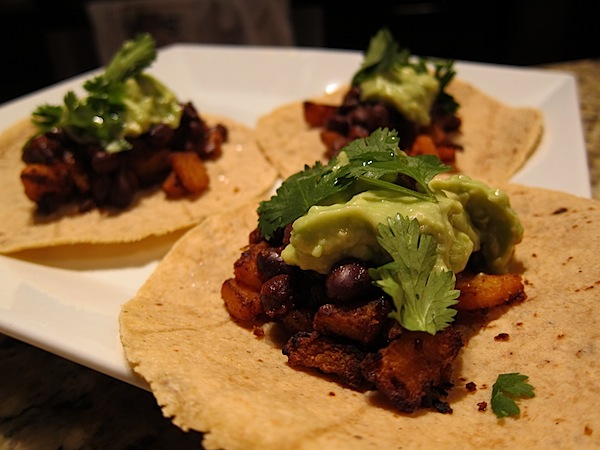 On Friday, Matt and I tried a new wine bar for happy hour, and loved the red selection. They had a cozy fireplace with big leather couches too, which will be great for winter. Afterwards, we took it easy and ordered an arugula, pepperoni, and mushroom pizza for dinner. We ordered it cheese-less, which was a different experience, but it kinda satisfied my pizza craving for the time being. I can't believe I hadn't had pizza since September!
Saturday afternoon, we met friends for the Community Brewing open house! The space was just an empty warehouse, but they had live music, art on display, and, of course, beer! I really enjoyed the Public Ale. And the conversation!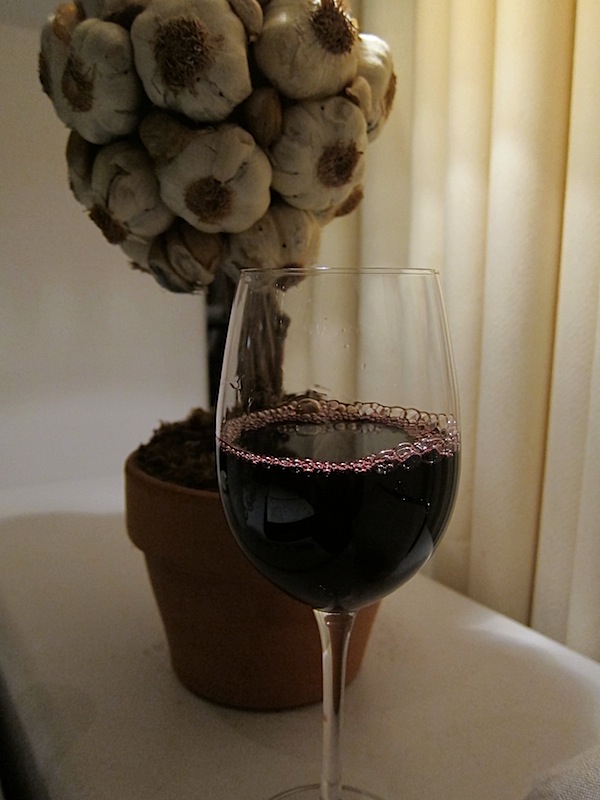 We headed to dinner at Arcodoro & Pomodoro afterwards – it was somewhat of a random choice because we had a Restaurant.com certificate that Matt got for like $1. I had always assumed the restaurant was classic Italian, but turns out it's Sardinian food. I liked that the menu had some different offerings, although we went with the classic mussels to start.
For entrees, we shared the shrimp wrapped in fresh pasta served with pan seared scallops in a spicy orange, ginger, cilantro, and honey sauce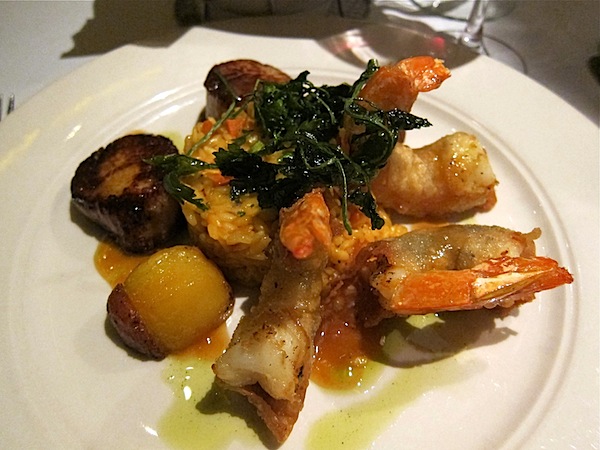 and the suckling pig! The pork was my favorite because it was roasted with caramelized figs, so it was tender, a little sweet, and juicy.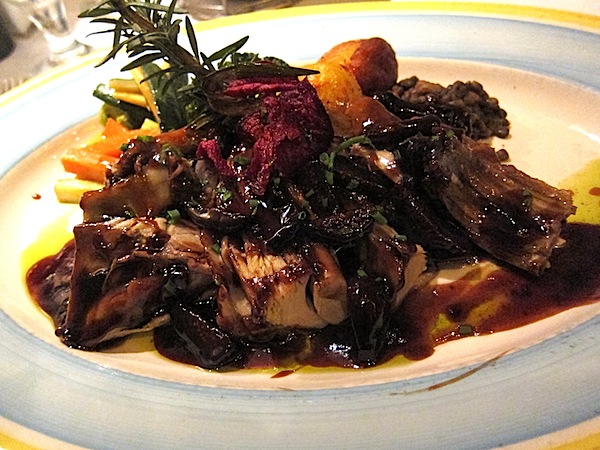 The service was fantastic too!
On Sunday, we picked up more pork (bbq and baked beans) and visited our friends who recently had a baby. I made a giant pot of soup to end the weekend, and we ate hot bowls while sweating and watching Revenge in the heat wave.
Hope yall had a nice weekend too.